I am an avid coffee lover. Any time of the day. I also apparently metabolize caffeine well, according to my doctors, and because of that I can have espresso after dinner or even a coffee at 5:00 with no effect on my sleep.
Because of this, there are some days when I just drink too much coffee! But I still want/need a bit of caffeine or even just want a warm, cozy and tasty drink in the afternoon. Enter-the tea latte. It's seriously like a hug in a mug. And it doesn't tip me over the edge into that shaky sort of feeling when I've really had too much coffee!
Tea is also just so darn good for you. The antioxidants in it are different than in coffee and it helps replenish your brain with nourishment other beverages can't. Of course, a plain brewed tea like mint or chamomile will always be best as it's just tea and water. But subbing out a shot of espresso for some steeped earl grey is an incredible way to still enjoy that warm bevvie without the effects of coffee or espresso!
Now, I was once served earl grey instead of an english breakfast tea and I couldn't help but think it tasted like soap. So for years-years!- I avoided earl grey. But in this tea latte you really get the beautiful bright flavors of citrus and bergamot that shine through. No soap here, haha! I've been experimenting with many alternative milks in my drinks as of late and have found that I really enjoy oat milk in this tea latte, specifically. The one I've been using is a barista blend, mouthfeel is huge for me and the thickness of a dairy free milk is one way to help me enjoy it more. So, use your best judgement with your health and your flavor/texture preferences. This would be I'm sure just as delicious with whatever dairy free milk or classic milk choice you use!
Stay Safe out there, Drizzlers!
xo, Kendra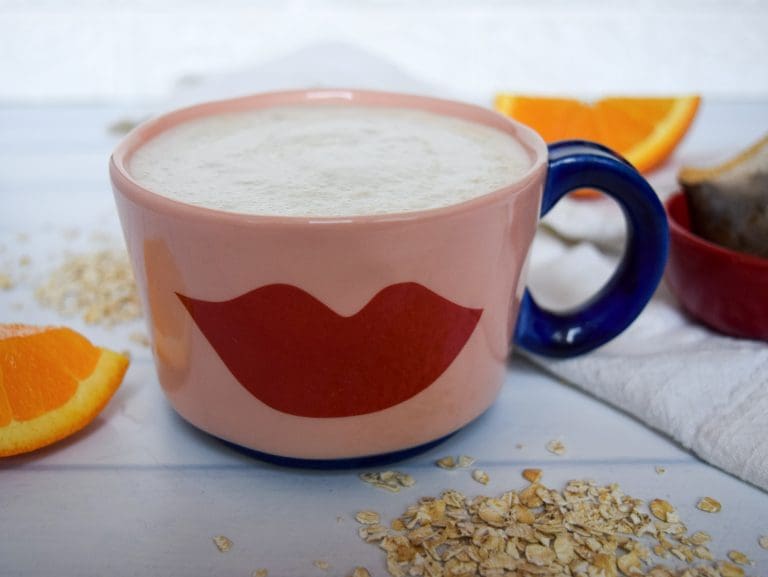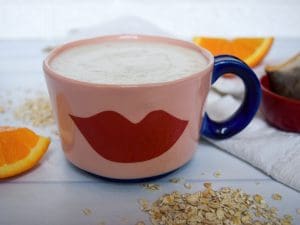 Earl Grey Tea Latte
Free From the Top-9 Food Allergens
AIP/Low Fodmap/SIBO friendly*
Serves 1
1 organic earl grey tea sachet
1/4 c. boiling water
1/2 c. favorite milk (dairy free or cow's milk, either is great!)*
sweetener of choice, as desired
Directions
Steep the earl grey sachet in the boiling water for 5 minutes. Remove sachet and squeeze over the mug using the string to get all the goodness of the tea out.
Meanwhile, froth your milk until nice and foamy.
Pour over the top of your tea concentrate and add any sweetener as desired. Enjoy!
*If you are working on a low FODMAP diet these are the milks that are suggested: lactose free cows milk, almond, macadamia, hemp, quinoa, rice milk. Just be sure to check ingredients to see that they are gum free (better yet-make your own!!)
*If you are working on a SIBO friendly diet these are the milks that are suggested: almond, macadamia, hemp, quinoa, rice milk. Again, be sure to check the ingredients as added gums can cause inflammation.
*If you are AIP these are the milks that are suggested: tiger nut, coconut.
Happy Foods are the Best Foods!