Well, this recipe makes sense for my first Instagram live cooking class back after breaking my wrist for so many reasons. The first is that I was able to prepare it almost entirely myself. The washing of the dishes is another story! And the second reason is that Mother's Day is this coming Sunday and what a perfect breakfast to serve to mom in bed, she'd love it!
The base of these pancakes is oats, which I adore for many reasons. Oats are full of fantastic soluble fiber which helps things run smoothly 😉 They also help feed the bugs that live in your gut and help keep them thriving which in turn helps keep you thriving!
The rest of the ingredients you likely also have hanging out in your kitchen. And if you want to jazz this up try tossing in some fresh blueberries or turn them into pink pancakes with a little powder made from dehydrated strawberries! However you sass these up I know they'll be a hit with everyone in the house.
Stay safe out there, Drizzlers!
xo, Kendra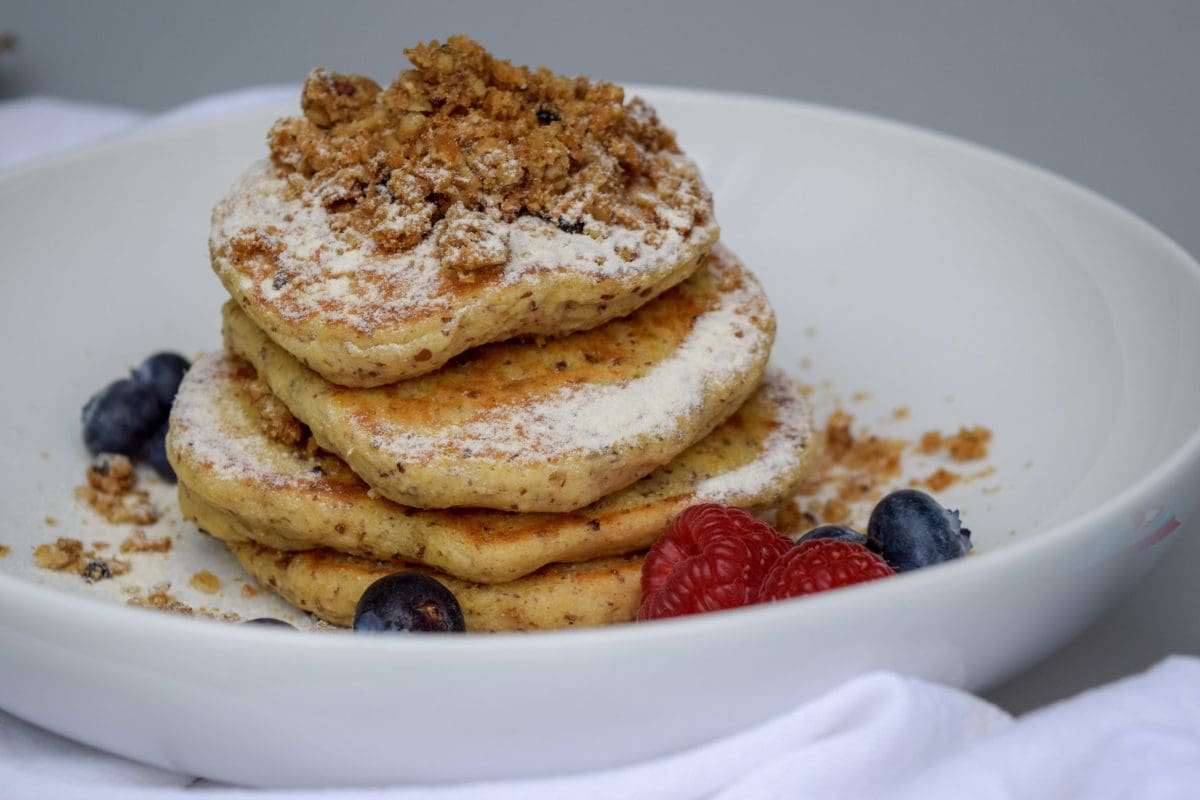 Blender Pancakes
Vegan and Free From Top-8 Food Allergens, Corn, Potato, Mustard and Sesame
Makes 12-16 Pancakes
1 1/2 c. gluten free rolled oats
1/2 tsp. Ground cinnamon
1/8 tsp. salt
2 tsp. baking powder
1 Tbs. brown sugar
1 ripe banana, peeled
1 flax egg* or regular egg
3/4 c. dairy free milk substitute
1 tsp. vanilla extract
Optional Toppings: Fresh Fruit, Maple Syrup, Warm Jam, Powdered Sugar
Directions
Add the oats, cinnamon and salt to the base of a blender and turn on. Blend until the oats have turned into flour, about 30 seconds.
Add all remaining ingredients into the blender and whip until smooth and creamy, scraping down sides as needed.
Preheat a nonstick pan for 1-2 minute. Add a little smear of melted coconut oil, vegan margarine or butter. Pour small pools of pancake batter, about 3 inches wide. Cook until golden brown and then flip and cook on the other side until golden.
Continue with remaining batter until you've cooked all the pancakes.
Enjoy!
Happy Foods are the Best Foods!