Summer is the time when I think most people want to cocktail on a daily basis. It's fun!! The weather is gorgeous, friends are always around to hang outside, it's just generally a more social time of year.
Well, if you want a break from all the rosé you've been gulping (be honest, haha!) then I suggest you give this recipe a chance. It's a blend of some of my favorite things: lime, tequila blanco and kombucha. I beg you, even if you don't like kombucha to try this recipe out. The pineapple flavor is so good and the fresh lime juice masks any sort of kombucha taste you might be nervous about. But you'll still get the great benefits of it plus a fun little bubbly effect!
3 ingredients is all you need for this fun bevvie. And if pineapple isn't your jam, then try the mango or guava. Any of those would be insanely delicious mixed with lime and tequila! So why not switch up your next happy hour cocktail for  something that tastes good and is good for your belly?
Happy Foods are the Best Foods!
xo, Kendra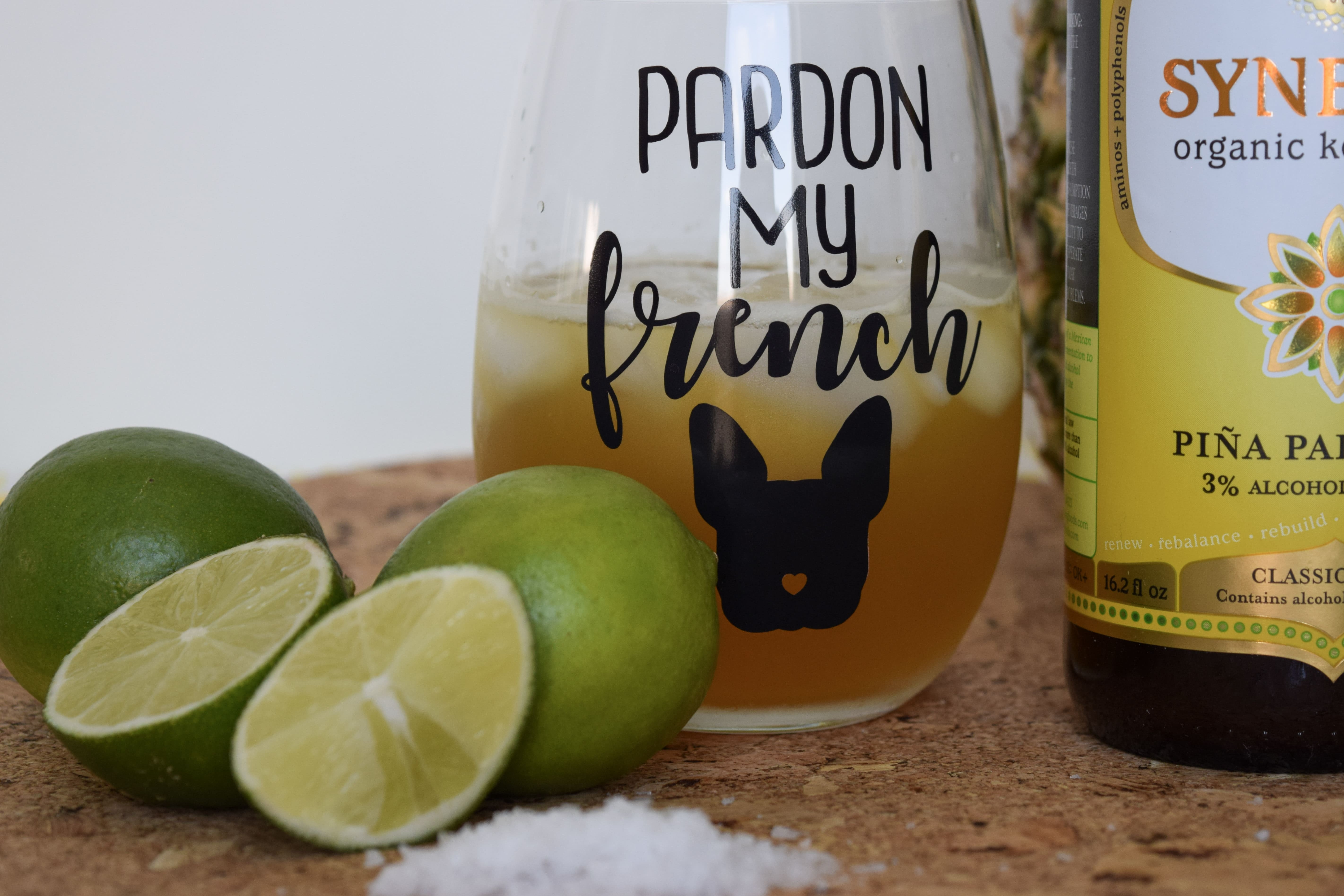 Pineapple Kombucha Margaritas
Free from the Top-9 Allergens, Corn, Potato
Makes 4 Cocktails
1 bottle GT's Synergy Piña Paradise Kombucha (or your favorite fruit flavor)
4 oz. tequila blanco
1 lime
Optional: spicy pepper for the cocktail, salt for the rim
Directions
Fill 4 glasses with ice.
Pour the kombucha evenly between the 4 glasses.
Add 1 oz. of tequila into each glass, gently stir.
Squeeze some lime and enjoy!