It's the first week of May and that means……Cinco de Mayo! That means Mexican food will be on my menu this week, for sure! And no taco night is complete without a fun beverage, and believe it or not the paloma is actually more popular than a margarita in Mexico!
How is that? Because it is DELICIOUS. If you haven't had the deliciousness of a paloma before let me share with you why I enjoy this so much. (1) the base is grapefruit and lime juice. (2) it's a slightly pink color (3) it's a little effervescent with the addition of bubbles (3) it's super light and refreshing. (4) It's also delicious as an alcohol free drink. Win-win for everyone!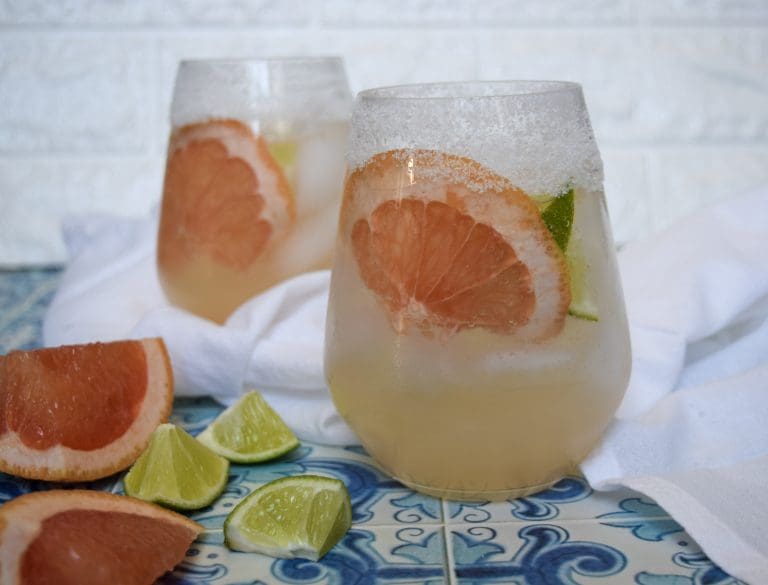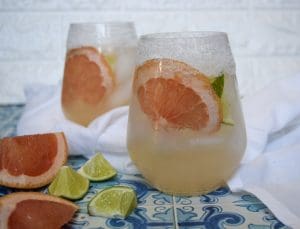 Now, since being diagnosed with SIBO you all know I've been trying to shift recipes to be low sugar or find a substitute. This recipe has 3 different ways you can make it. The first is classic, with a simple syrup. The second is a sweetened version, but with a homemade monk fruit based sugar free simple syrup. And the third is with simple syrups removed all together. We like options! As I used to joke with my nieces and nephews when they were younger, "You choose your choices."
So start planning Wednesday's menu and get to choosing your choices.
xo, Kendra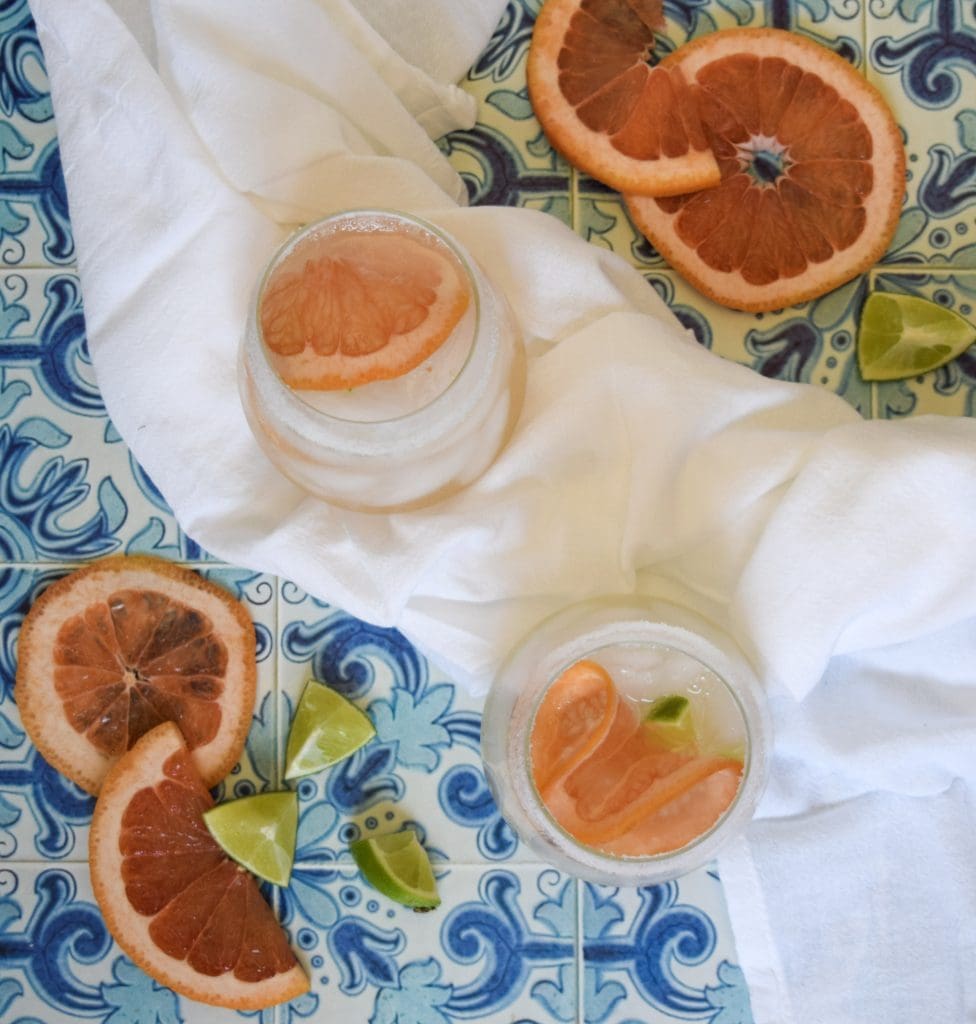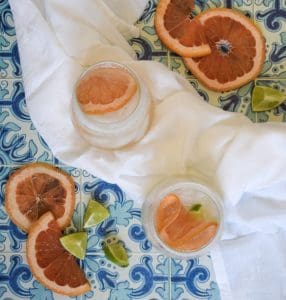 Paloma
Vegan, Free From the Top-9 Food Allergens
Low-Fodmap and SIBO friendly (in moderation)
Serves 2
Prep Time: 10 minutes
1/4 c. or 2 oz. fresh squeezed lime juice (about 3 limes)
1/2 c. or 4 oz. fresh squeezed grapefruit juice (about 1 large grapefruit)
1/4 c. or 2 oz. tequila blanco (remove for alcohol free paloma)
2 Tbs. or 1 oz.  simple syrup*
1/4 c.-1/2 c. grapefruit sparkling water, to taste
optional garnish: salt for the rim, additional limes and grapefruit slices
Directions
Rub a wedge of lime around the rim of two glasses and press into a shallow bowl with salt to create your salted rim. Fill with ice and set aside.
Add the lime juice, grapefruit juice, tequila and simple syrup to a cocktail shaker filled with ice. Shake 15-20 seconds and then strain into the prepared glasses.
Top with sparkling water, garnish and enjoy!
*To make monk fruit based simple syrup: Measure out 1 c. of filtered water into a small saucepan. Add 1/2 c. powdered monk fruit or erythritol (I prefer to use Lakanto powdered monk fruit-erythritol blend). Bring to a simmer, whisking the whole time, until you have a clear liquid. Remove from heat and let cool, now you've got a sugar free simple syrup!
You can also eliminate the simple syrup entirely and this is still a tasty beverage!
Happy Foods are the Best Foods!