Having spent a lot of time in the mountains in winter I have come to love mulled wine. The smell of the house in itself is intoxicating with the perfume of cinnamon and star anise swirling through the red wine. And a warm mug of mulled wine is the best welcome into a warm house with red, rosy cheeks and a cold nose.
It's also a fun gift! Add the spices to a bottle of wine and pour into a pretty glass jar. Leave directions to warm the contents for about 30 minutes to an hour and, voila, a great winter housewarming gift!
And if you would prefer something non-alcoholic then you can use the same exact recipe with apple cider. Equally delicious and tummy warming.
xo, kendra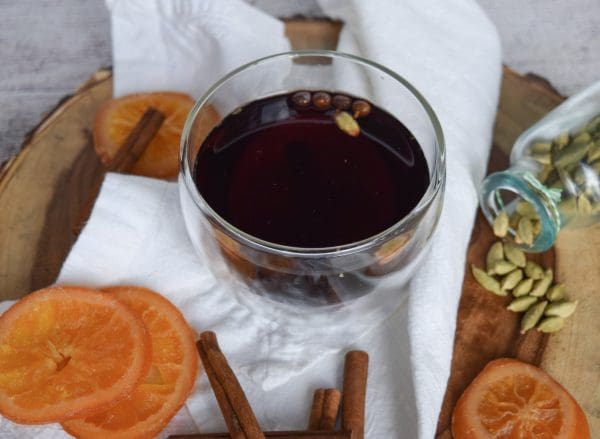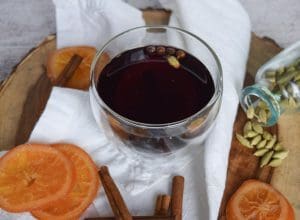 Mulled Wine
Free From the Top-9, Low-Fodmap
Serves: 5
Prep Time: 5 minutes plus simmering
1 bottle middle of the road red wine (don't use a $5 bottle but also don't use a $50 bottle!)
1/4 c. Grand Marnier
1 orange, sliced
3 Tbsp. Honey
4 cinnamon sticks
8 allspice balls
4 cardamom pods
2 star anise
additional oranges and cinnamon sticks, for garnish
Directions
Combine all ingredients in a small pot and bring to a boil, turn down to a simmer.
Simmer for 30-60 minutes.
Ladle into mugs and enjoy warm!
Happy Foods are the Best Foods!