Marinated Chickpeas
---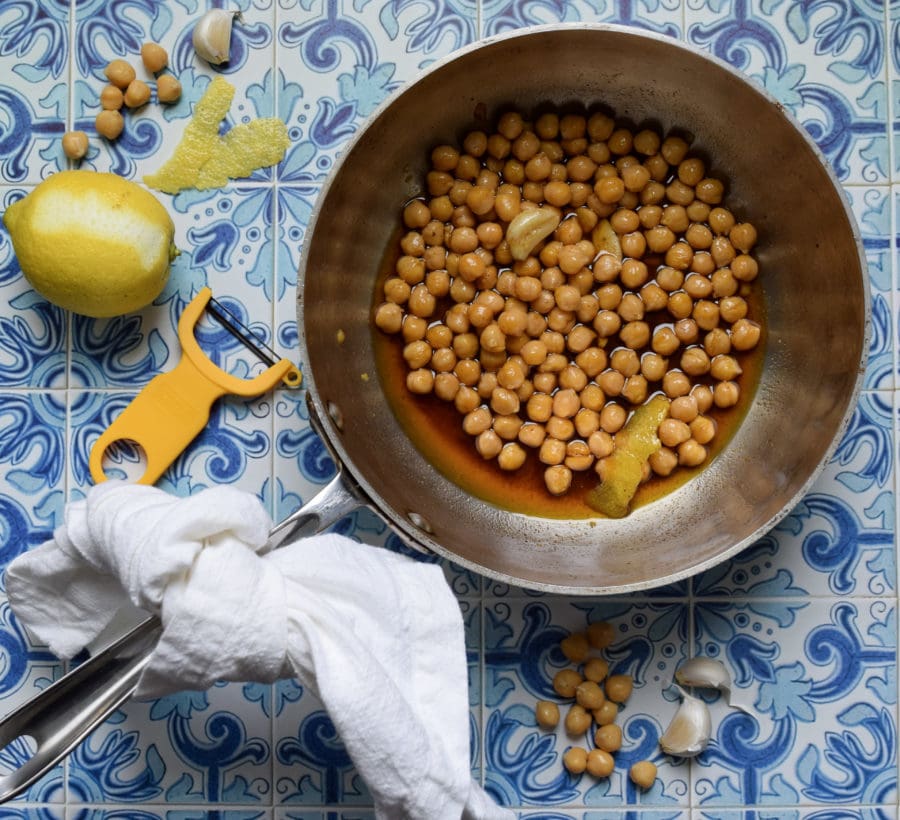 I struggled with posting anything today. I struggled because I didn't want to seem insensitive, I didn't want to seem like I didn't care about the world literally burning around me. But the truth is that living in downtown Chicago, during a pandemic, where peaceful protests were disturbed by angry individuals who vandalized and rioted our streets has left me feeling sad, scared, hopeless, nervous, angry, and demanding change.
So in addition to donating to some incredible organizations, downloading podcasts and books to help educate myself on how I can help make longstanding change, how I can become anti-racist, how I can be more helpful to fix this deep seeded and systemic problem there is something I can do immediately. I can cook.
No matter what has come my way in life-mother dying, 9-11, natural disasters, school shootings….the resounding thing that helps everyone is community. Coming together. Loving people around you. So in this time we are experiencing right now, cook for your family. Cook for your friends. Drop something off with a neighbor. Because while we may be grieving and worried, love and care heals. No matter what. Love begets love. So make a batch of these marinated chickpeas and drop them off with a neighbor. Drop them off for your parents. Make them for anyone you love. Bake a cake, make some cookies. The kitchen is a haven of love and comfort. Let's start spreading that.
Stay safe out there, Drizzlers
xo, Kendra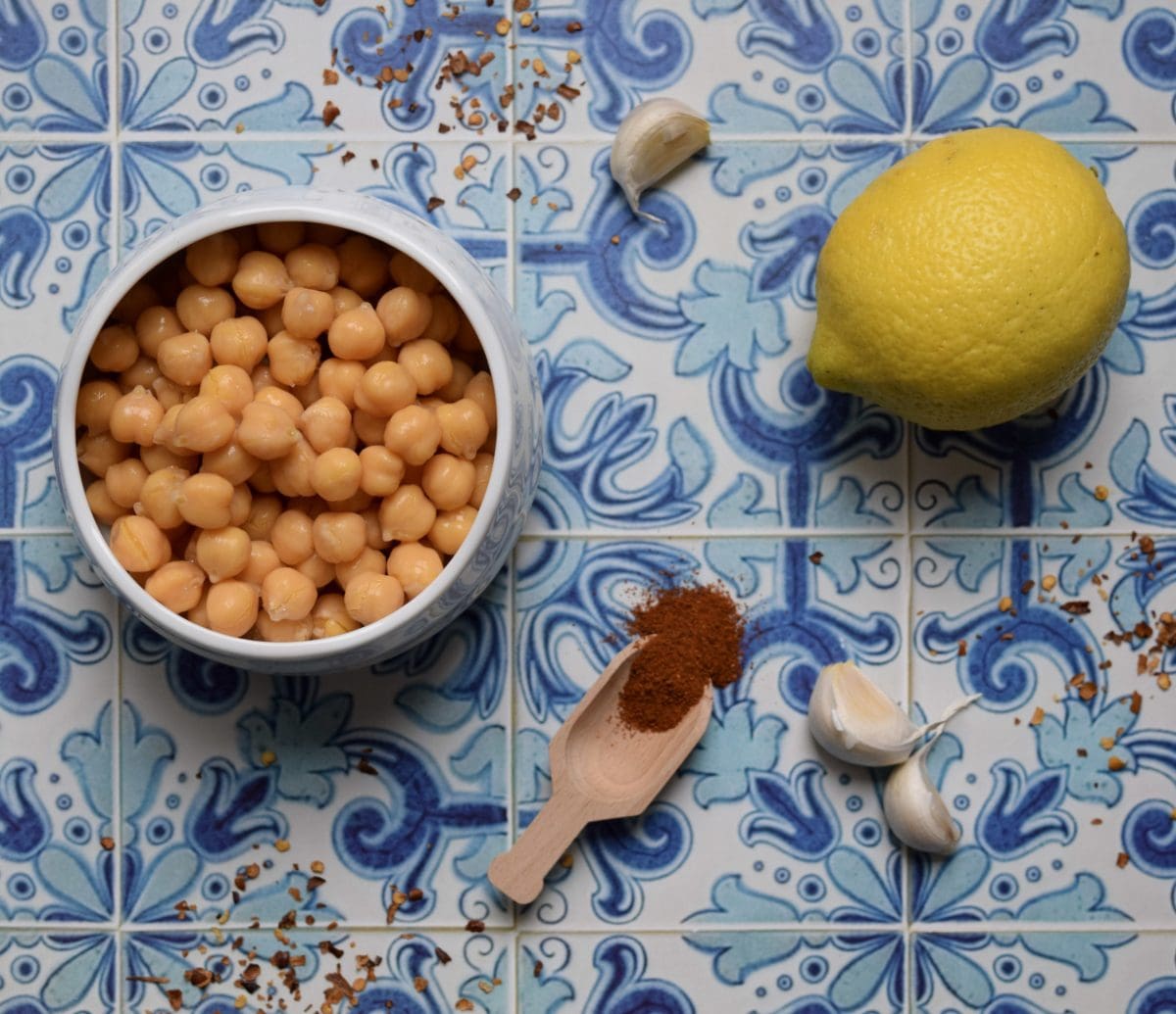 Marinated Chickpeas
Free from top-9 food allergens, corn, potatoes
1 can chickpeas, rinsed and dried
2 cloves garlic, peeled and lightly crushed
1/2 c. olive oil
2 Tbs. seasoning blend-your favorite! I love using curry, kofta, lemon pepper.
salt and pepper, as needed
lemon, thick slice of peel removed
Directions
Add the chickpeas, garlic cloves and olive oil to a medium saucepan and turn the heat on low.
Bring to a  simmer and let the chickpeas bathe in that olive oil for 5-6 minutes.
Add your seasoning blend and lightly simmer for another 4-5 minutes.
Remove from heat, add the thick slice of lemon peel and stir. Let this all sit until it's cooled, about 20-30 minutes.
Remove the garlic cloves and discard. Pour the chickpeas and olive oil into a resealable container and store in your fridge until ready to use! Will last 4-5 days.
How do I like to use these chickpeas?
Spoon them, along with the seasoned oil, over some roasted chicken or vegetables.
Spoon them, along with seasoned oil and a huge squeeze of lemon, over salad greens for a delicious salad with dressing!
Toss them and their oil with cauliflower, broccoli and some boneless-skinless chicken thighs and roast at 400 for 25 minutes. Dinner is served!
Spoon them, along with a little oil, over some hummus to make it super fancy.