Homemade Chocolate Syrup
---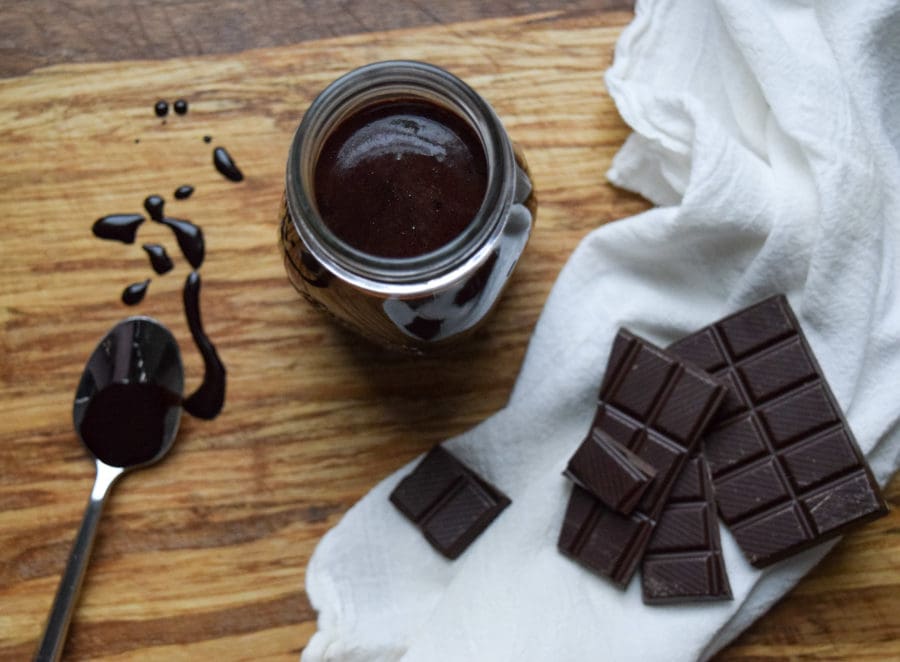 I remember growing up and pouring myself a glass of milk then squeezing in a ton of Hershey's Chocolate Syrup. It was the way you made yourself that after school yummy drink, the post sport snack or just have a way to sneak in a sugary drink for your dinnertime "beverage."
Well, now as an adult I have to say I haven't gulped down a glass of milk in probably 20 years. But chocolate is always a temptation for me, so if you were to put some yummy dairy free chocolate milk in front of me I might want that with a gluten free cookie! Or a little chocolate syrup poured over coconut milk ice cream, yeah!
But most chocolate syrups from the store are filled with chemicals, corn syrup and just gross stuff. So, let's make our own with just a handful of simple, clean ingredients and enjoy chocolate syrup in a better way!
Plus, this way you can jazz it up to make an espresso chocolate syrup, salted chocolate syrup, dark chocolate syrup…..make it your own!
Happy Food is the Best Food!
xo, Kendra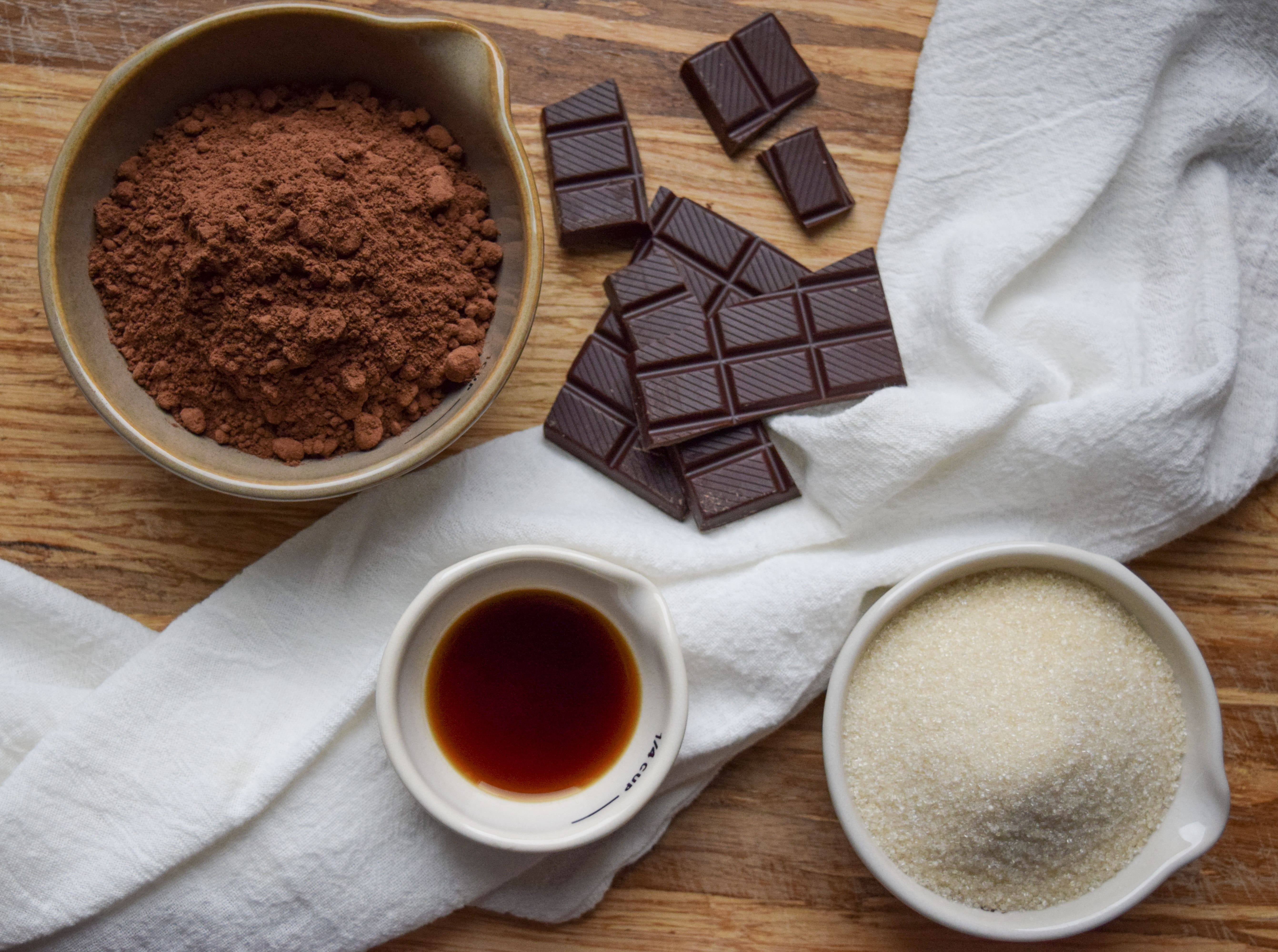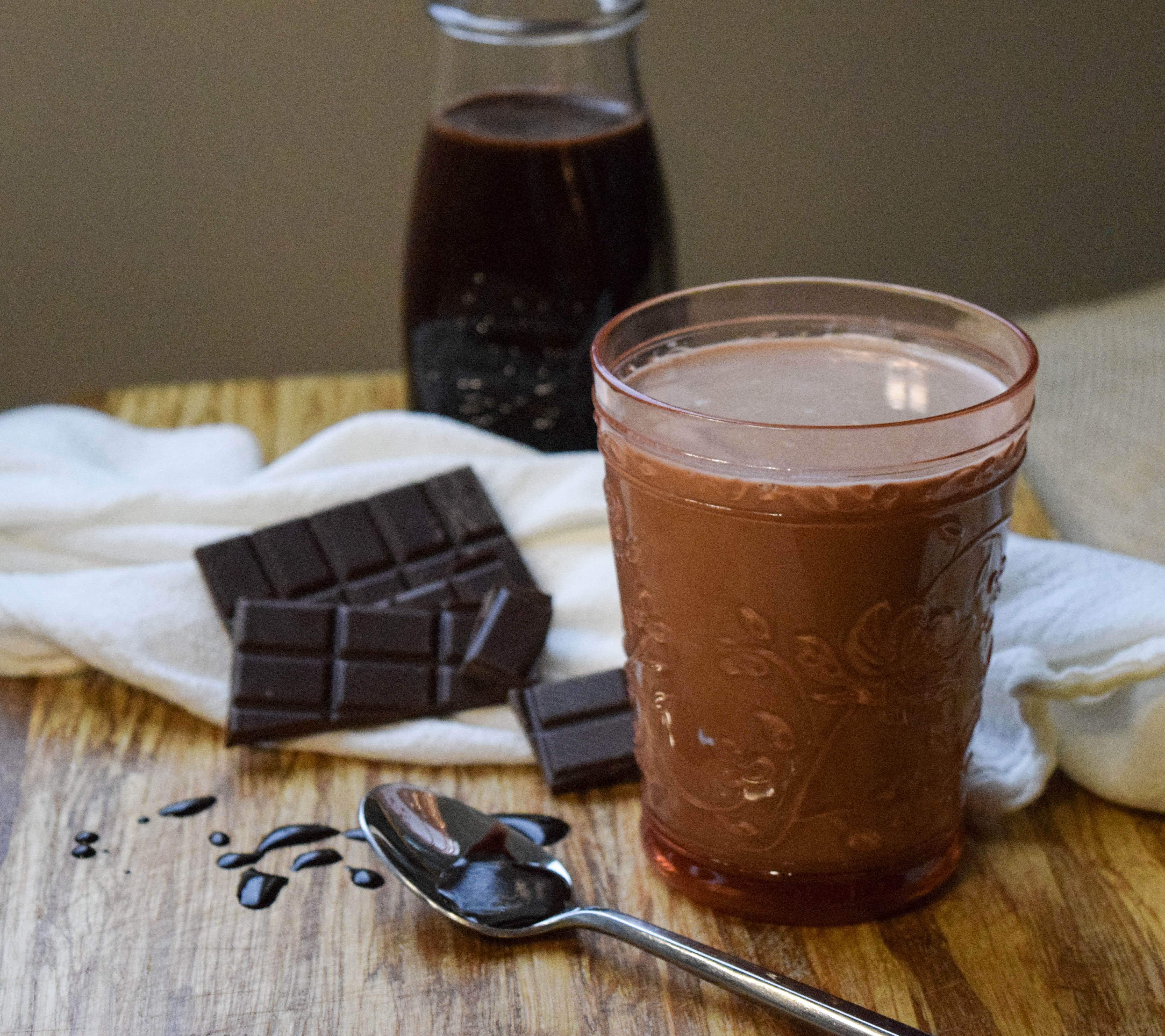 Homemade Chocolate Syrup
Free From the Top-8, Corn, Sesame, Sulfites, Potato, Mustard
1 c. non alkalinized cocoa powder
1 c. organic, cane sugar
1 c. water
1 Tblsp. pure vanilla extract
optional, small pinch sea salt for salted chocolate syrup or 1 Tblsp. espresso powder for espresso chocolate syrup
Directions
Whisk together the cocoa powder and cane sugar in a small saucepan.
Pour in the water and whisk until no clumps remain.
Bring to a light simmer, continuing to stir, until you have a smooth sauce and the sugar is totally dissolved.
Remove from heat, add the vanilla and any other flavorings you would like. Cool and package in a glass jar for easy pouring!
Keep in your fridge for 3-4 weeks.