Green Juice Smoothie
---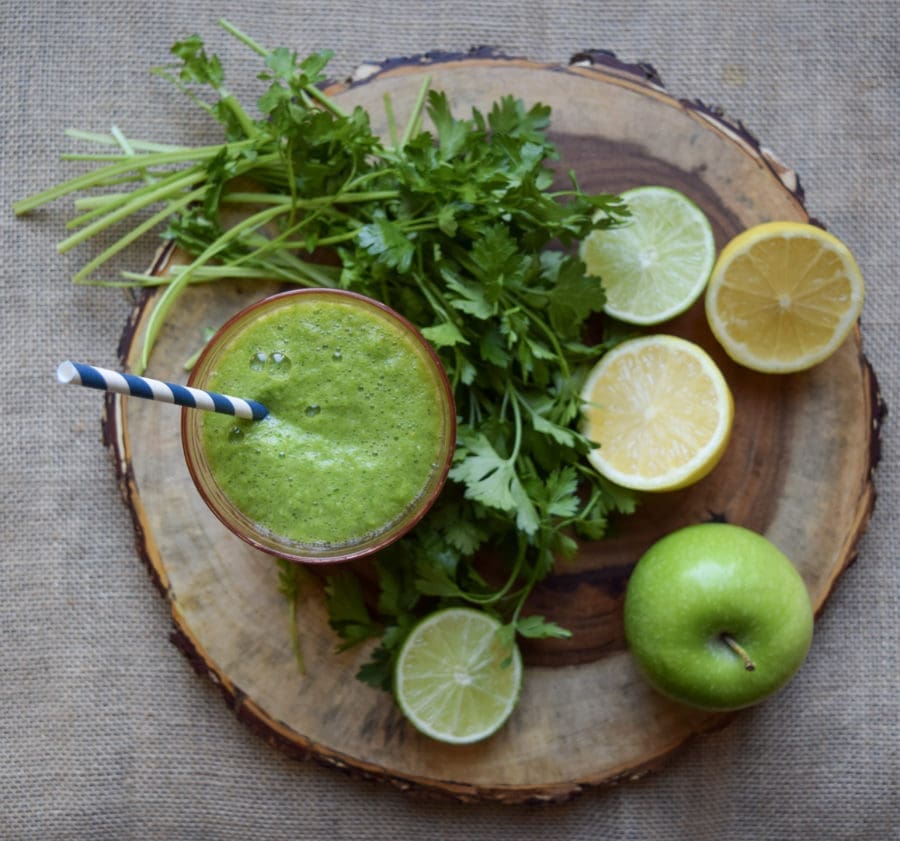 It's that time of year when everyone wants to "reset." We have all had plenty of fun dinners, probably a few too many cocktails, a few too many Christmas cookies and we are feeling perhaps a little sluggish.
Well, first I want everyone who might be feeling guilty about eating this way during the holidays to stop. Take a moment. You probably enjoyed those things around friends and family, right? You were celebrating, you were enjoying time with people you love. You are also lucky enough to have access to all those things, lucky enough to afford to have all those foods and drinks around you. So stop any negative feelings and start grateful feelings!
Next, I answer many-TOO MANY-questions about how to cleanse/how to reset/what diet is the best, etc. I'll tell you, I don't think ANY diet is good (unless medically mandated). However, I know for many people something with structure is helpful. Something with structure is necessary because maybe willpower is an issue, or emotional eating, or there's just too much information and you really don't know where to go for the right answers.
Well, my best message for everyone is to start eating fresh fruits and vegetables. Eat what you would tell yourself to eat if you were sick-vibrant flavors, herbs, spices! Plenty of water. Eat in a common sense way. Can't afford organic food? That's ok. Just start with eating more fruits and veggies. Also, frozen organic foods can often be much more affordable than fresh so check there! Fill your plate with half veggies at dinner. Try to eat vegetables at every meal. Aim to drink more water. Simple things that you can add into your life that will stick! No fads, no diets to pay for, no special teas to drink. Just plain old common sense goes a long way when it comes to eating nutritiously.
So to celebrate this new fresh way of eating, here is one of my favorite things to drink in the morning. Many people swear by juicing and think it makes them feel great and healthy. Well, I swear by not juicing. I want all that fabulous fiber! I want all those nutrients tucked away in the fibrous cells of fruits and veggies! I created this morning smoothie to help you feel the way you think you should when you gulp down a bright green drink but also includes all those extra nutrients you throw away with the pulp if you just juice.
So try this green juice smoothie and make it your own: Love the taste of ginger? Add it! Love spicy? Add a jalapeño! However you want to enjoy it, it'll be a great way to get you started for optimal nutrition in 2020!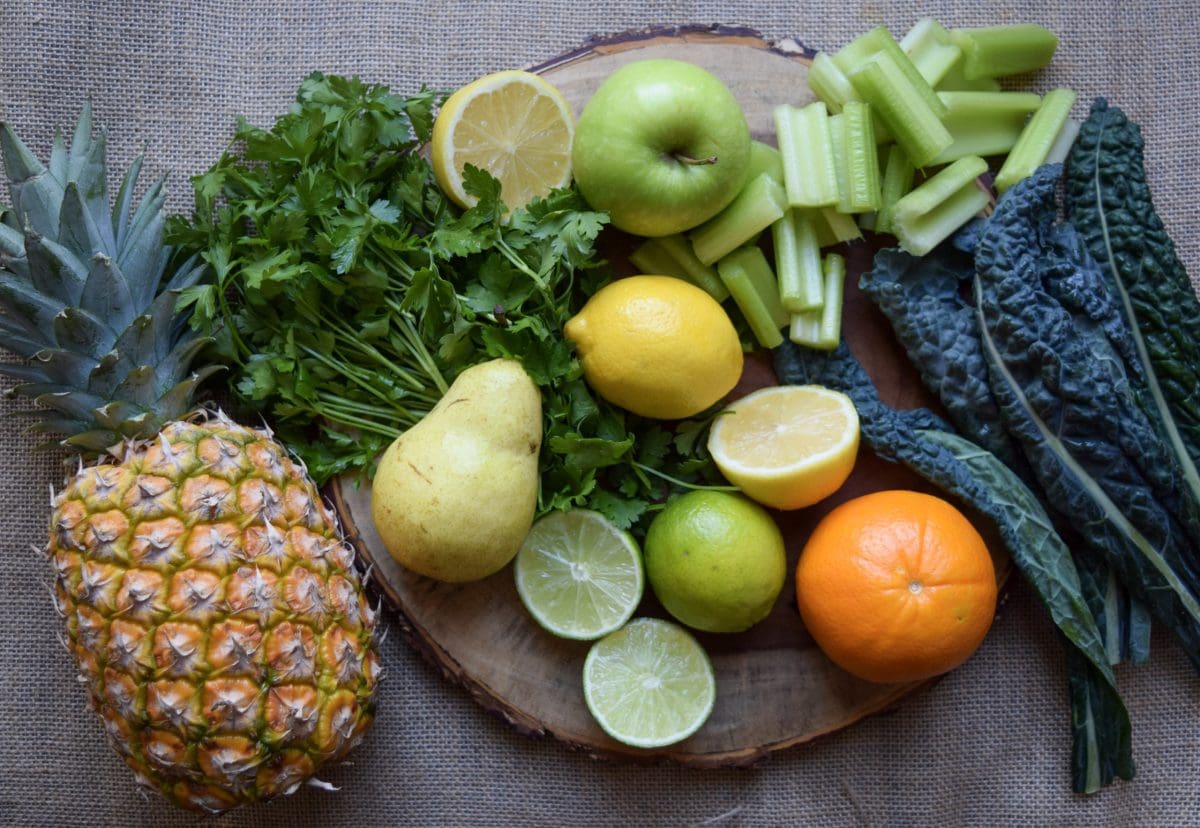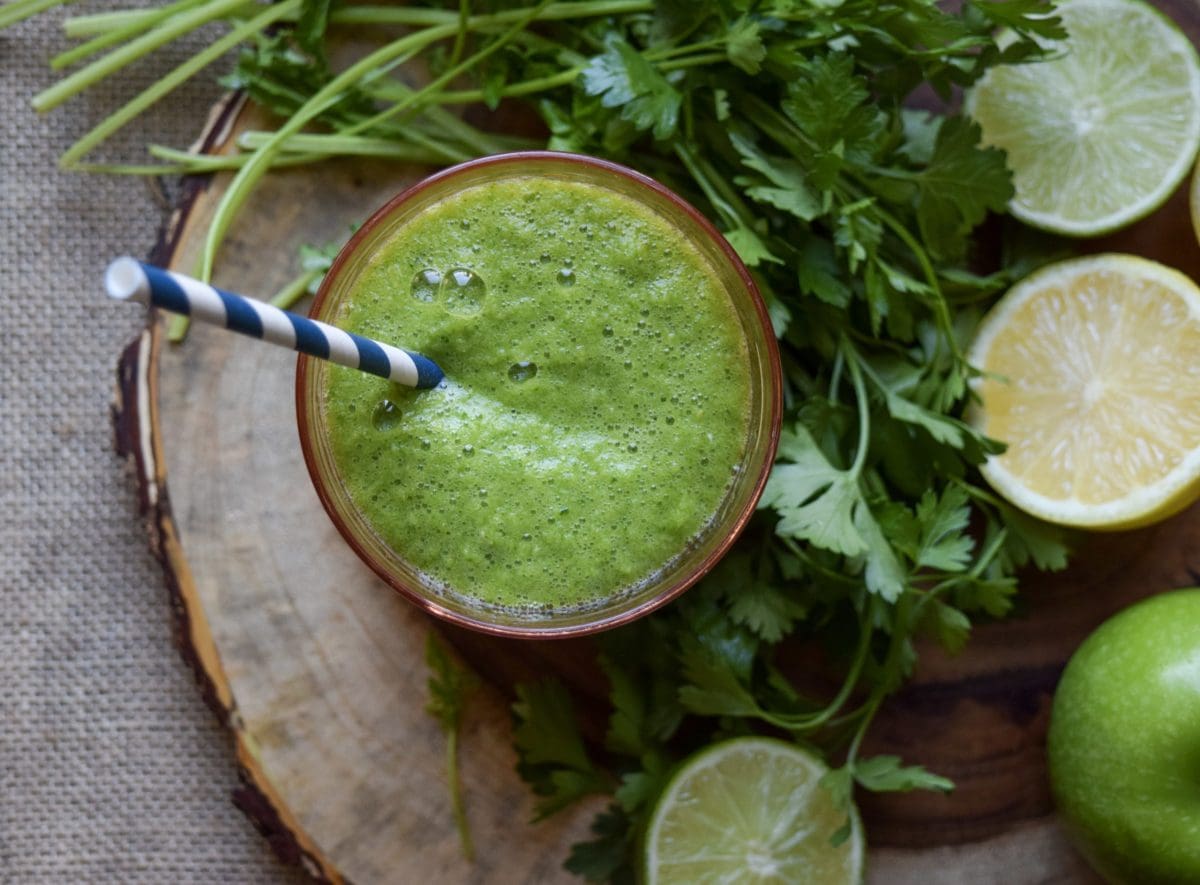 GREEN JUICE SMOOTHIE
Free from the Top-8, Mustard, Sesame, Corn, Potato
Makes 4 Servings
1 c. chopped pineapple
1 pear, cored and chopped
1 apple, cored and chopped
2 oranges, peeled
1 lemon, rind cut off
1 lime, rind cut off
5 stalks celery, chopped
1 c. packed kale
1 c. packed parsley
2 cups water
Optional additional ingredients: fresh ginger, fresh mint, cucumber, jalapeño
Add everything to a blender and whip until smooth and vibrant green. Store in refrigerator 5 days. Enjoy cold!
Happy Foods are the Best Foods!
xo, Kendra