Ok, I'll get right to the point. HALF THE PEOPLE I KNOW HAVE THE FLU. Or they're taking care of someone with the flu. Or they're trying not to get the flu. Whichever category you fall into, I have something you need to make and keep in your fridge. Something you should warm up and drink about half a cup everyday.
My Flu Buster Tonic tastes delicious, is slightly spicy from fresh ginger, slightly sweet from honey and warms you from the inside out. It only has 4 ingredients but if you want to jazz up the health quotient even more you can add some sliced fresh turmeric and a hint of black or cayenne pepper!
So make a big batch and keep it at the ready, it will stay in your fridge for about a week. Do yourself a solid and make this!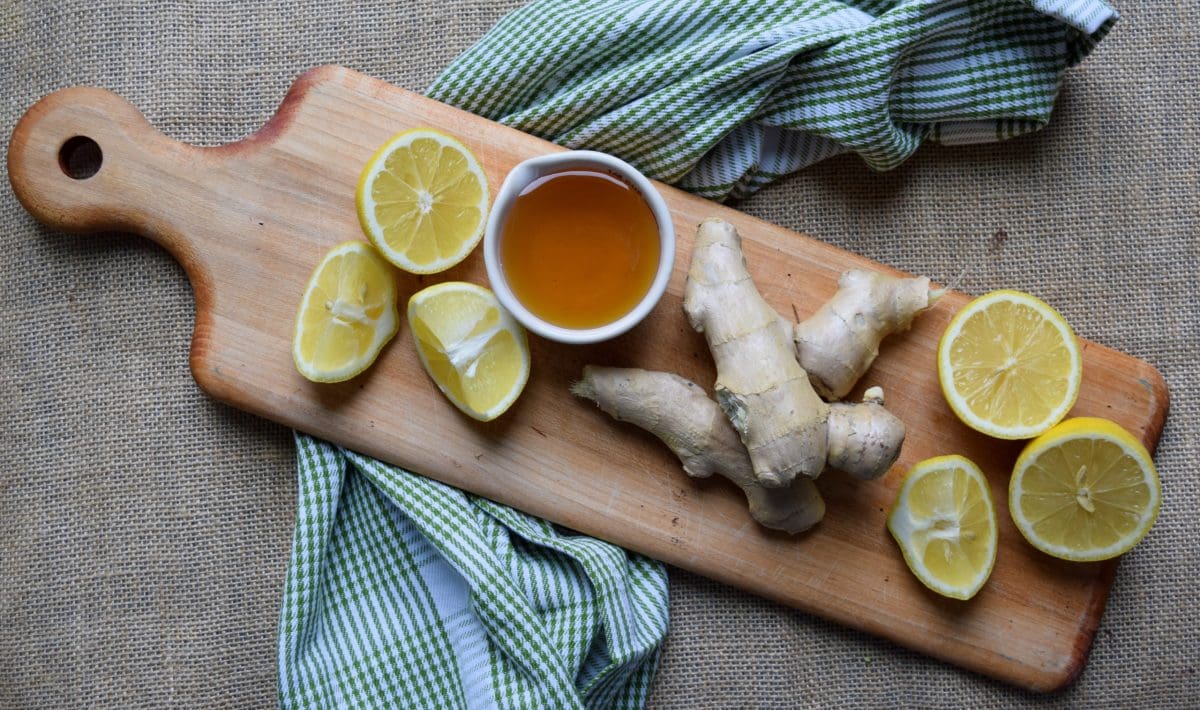 Flu Buster Tonic
Free From Top-8, Corn, Sesame, Potato, Lupines, Mustard
Ingredients
3-4 inch piece of ginger, peeled and sliced
3 cups water
2-3 lemons
3 Tbsp honey (or more depending on preference)
Add the ginger and water to a pot and boil for 15-20 minutes or until the liquid is reduced by about 1/3 to 1/2.
Remove from heat and strain out the ginger. Whisk in the lemon and honey.
Happy Foods are the Best Foods!
xo, Kendra