As I enter into the phase of my SIBO treatment where I can start adding things back into my diet to see how they feel in my belly, one thing I discovered that I'm loving are parsnips!
They roast beautifully underneath a chicken, they saute up nicely as a dice for a breakfast bowl and they have such a pleasant creamy texture without being starchy. If you've not had the pleasure of finding parsnips previously,  they look like a giant white carrot. They even have the green fluffy tops if you find them in bunches! They are much more fibrous than a carrot and hence need a bit longer to cook. They typically like to have a little liquid added to them to help with softening but take to oven roasting beautifully.
Recently I had a client who is on a strict diet herself but a few of the things she can eat safely include parsnips and chives-a flavor pairing made in heaven. I knew I just had to make her some whipped parsnips to replace the potatoes that she usually loves. And, man, did we come up with a winning recipe! It's foolproof as well, it's just a matter of chopping the parsnips and simmering in water, pureeing until smooth and you're done!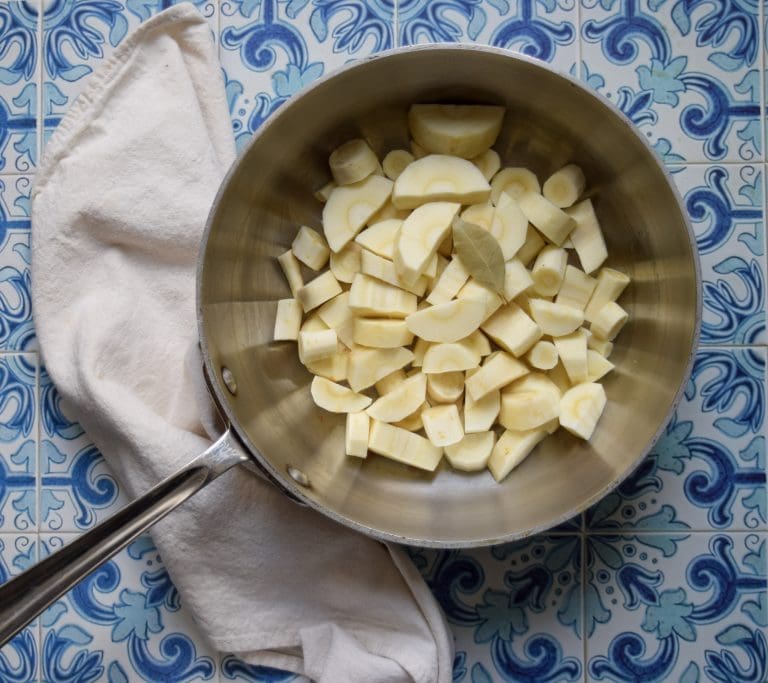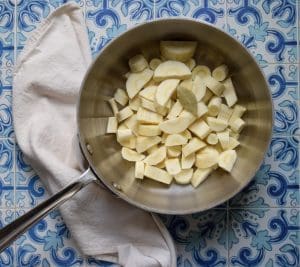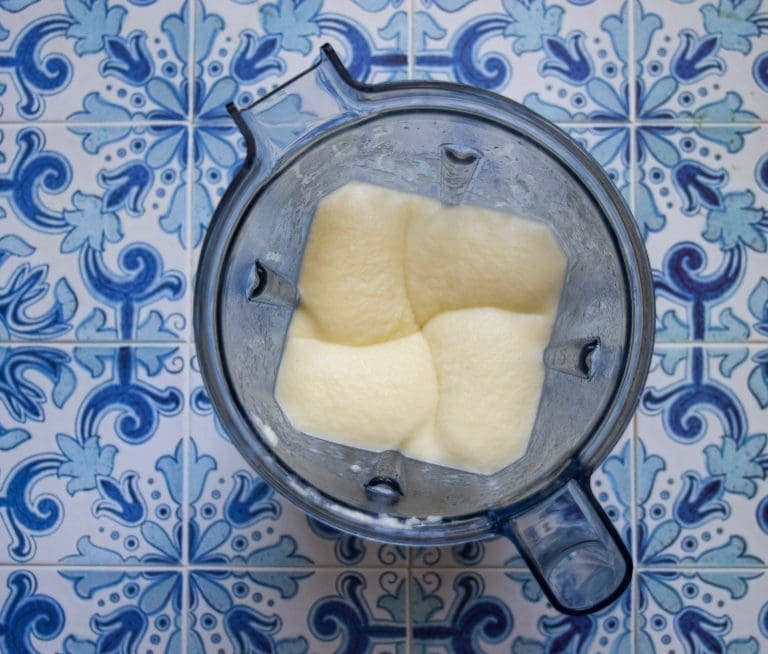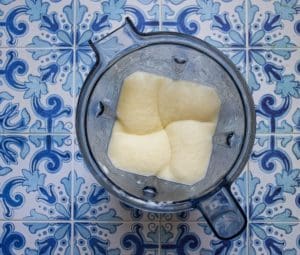 I hope you love this as much as I do. And make yourself a big batch because here are all the ways I love to eat this recipe:
As the base of a breakfast vegetable buddha bowl. Warm the parsnip puree and spoon into the bottom of a shallow bowl. Top with sauteed veggies and either-(1) a fried egg if you can eat chicken eggs or (2) some scrambled JustEgg if you can't!
As a quick dinner-pick up a rotisserie chicken, saute of some carrots and then warm this puree and have in lieu of mashed potatoes on the side.
Thin out the puree with a little broth and, voila, you have a creamy dreamy soup that tastes like cream of potato!
xo, Kendra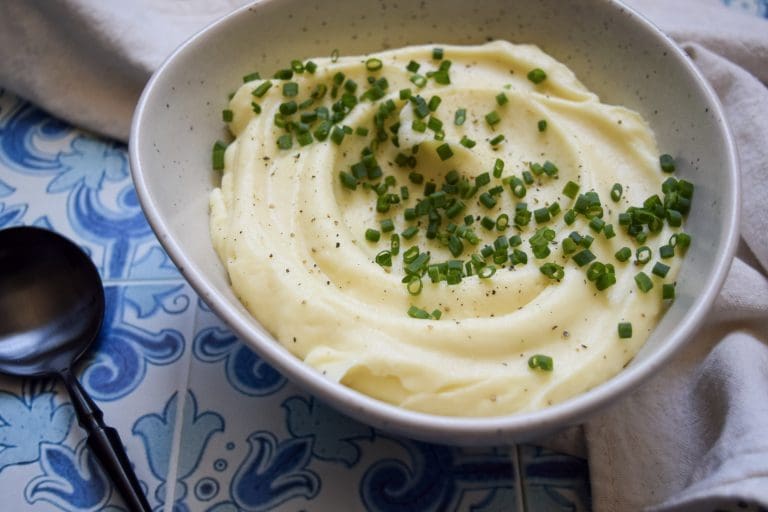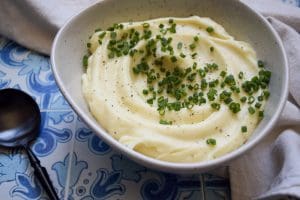 Chive Whipped Parsnips
Free From the Top-9 Food Allergens, SIBO and low-fodmap friendly, Vegan
Serves: 4
Prep Time: 10 minutes plus cook time
2 pounds parsnips, peeled
1 bay leaf
3 Tbs. olive oil or ghee (if you can eat butter)
1/3 c. vegetable or chicken broth, unsweetened vegan milk, coconut milk (if you can have coconut), whole milk (if you can have cow dairy)
1/4 c. minced chive
salt and pepper, to taste
Directions
Trim the ends off the parsnips and discard. Chop into 2″ chunks and add to a saucepan.
Add the bay leaf to the saucepan and cover with water. Bring to a boil and simmer for about 20-25 minutes until the parsnips pieces are super soft.
Drain the parsnips into a high speed blender or food processor and add the olive oil or ghee.
Pour in your choice of broth, vegan milk, coconut milk or whole milk and a sprinkle of salt and pepper.
Blend until silky smooth, pour into a serving bowl and sprinkle with chives.
Happy Foods are the Best Foods!