Amaranth Morning Bowl
---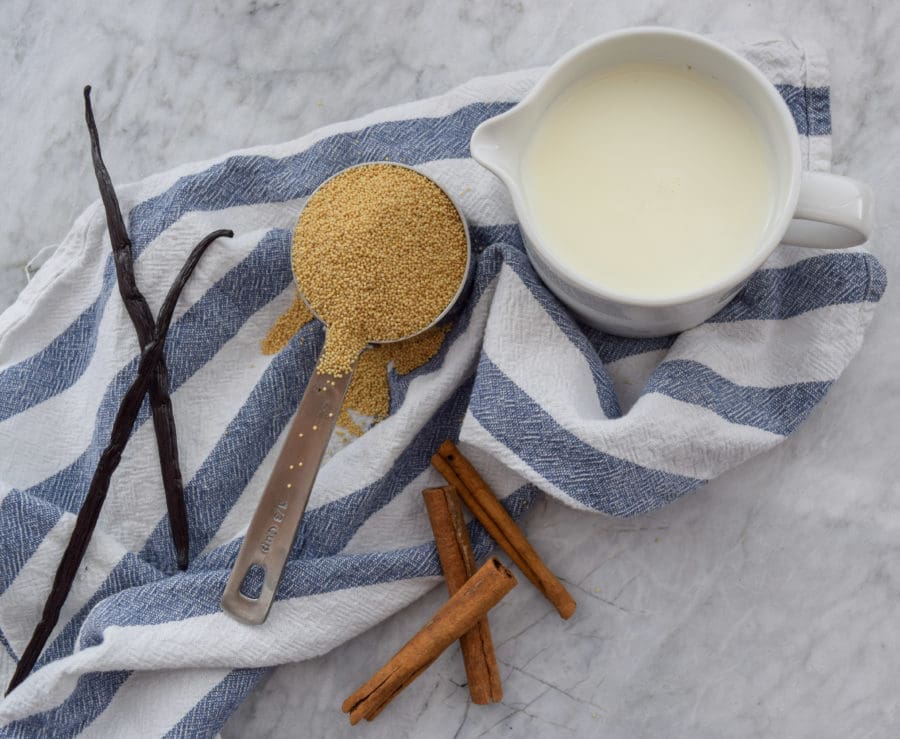 Preparing breakfast for the week over the weekend is a huge win for me. I am so busy Monday-Friday especially and mornings can really get the best of me if I'm not prepared well!
First and foremost is the apple cider vinegar/water shot. Next I drink a glass of water with lemon while my coffee steeps in the french press. After I feed the puppy then I try to get some breakfast in my belly although often that ends up being a bar or a handful of granola if I don't have time to pop something together.
Enter: Amaranth Morning Bowl.
I hesitate to call this a "porridge" because I have heard from some people that the word porridge turns them off. So I'm calling this a morning bowl……you can eat it hot or cold, you can top it with fruit or nut butter, you can add milk to it, top it however you would like and it's going to always be delicious. Not to mention naturally gluten free and filled with nutrition! It also lasts about a week in the fridge, fully prepared, so you are ready to go for the week ahead!
Happy Foods are the Best Foods!
xo, Kendra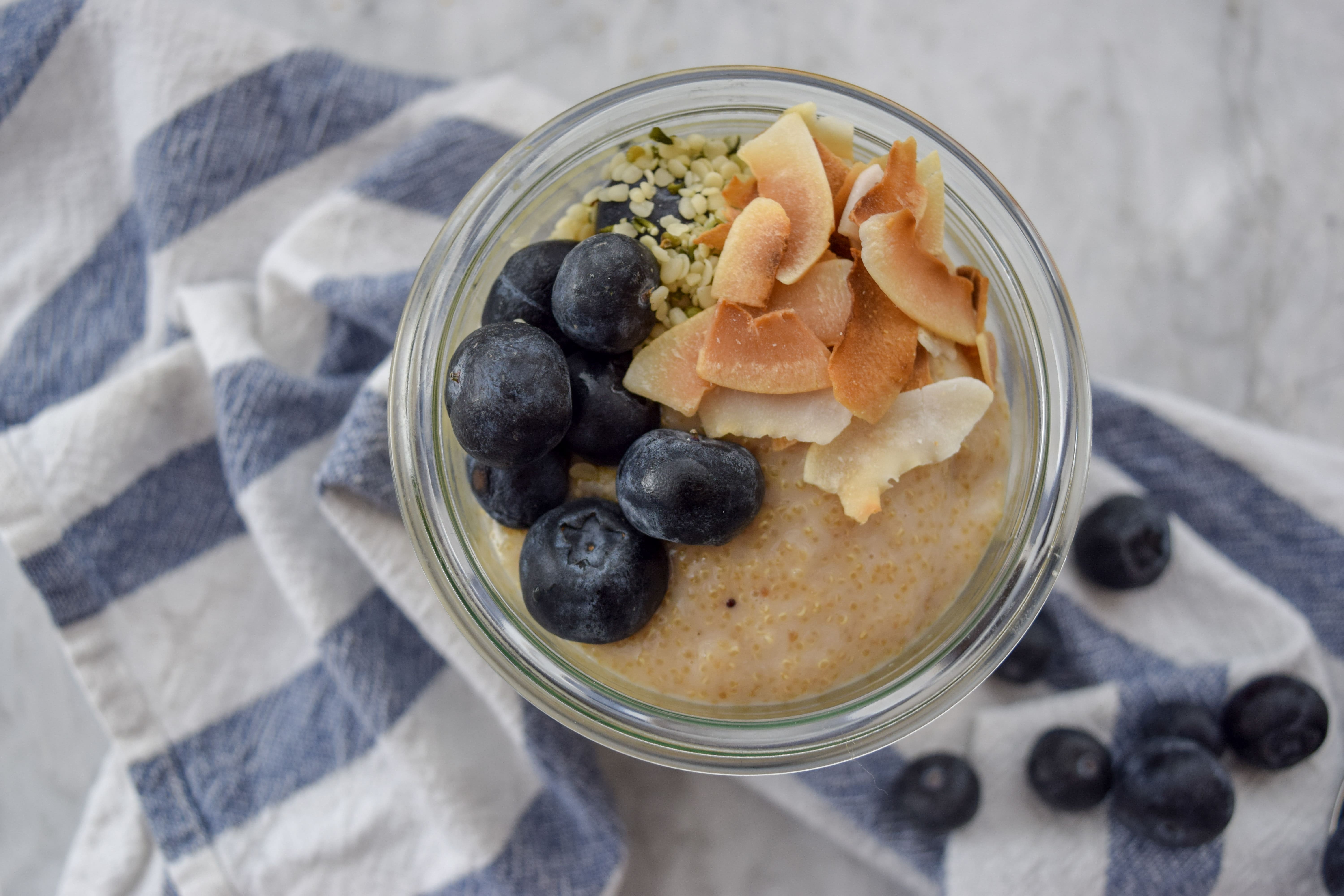 Amaranth Morning Bowl
Allergy Free
Makes 4 Servings
1/2 c. amaranth
1 c. water
3/4 c. favorite milk substitute (almond milk, hemp milk, pea protein milk, oat milk)
1 vanilla bean or 1 T. vanilla extract
1 cinnamon stick
2 T. maple syrup or honey
**optional, you can add some adaptogenic powders such as reishi, lions mane or ashwaganda after finished cooking.
**optional, you can add some collagen powder after finished cooking.
Directions
Add the all the ingredients to a small, 2 qt. saucepan and stir with a whisk.
Gently bring up to a boil over medium heat and then turn down to low and cover, whisking every 5-6 minutes.
Cook for 25 minutes or until thick and bubbling, be careful when those bubbles spurt they are hot!
Enjoy topped with your favorite fruit, nut or seed butter, toasted coconut, toasted seeds or nuts, more maple syrup,  honey, milk substitute….really whatever you want!