Sunbutter Stuffed Medjool Dates
---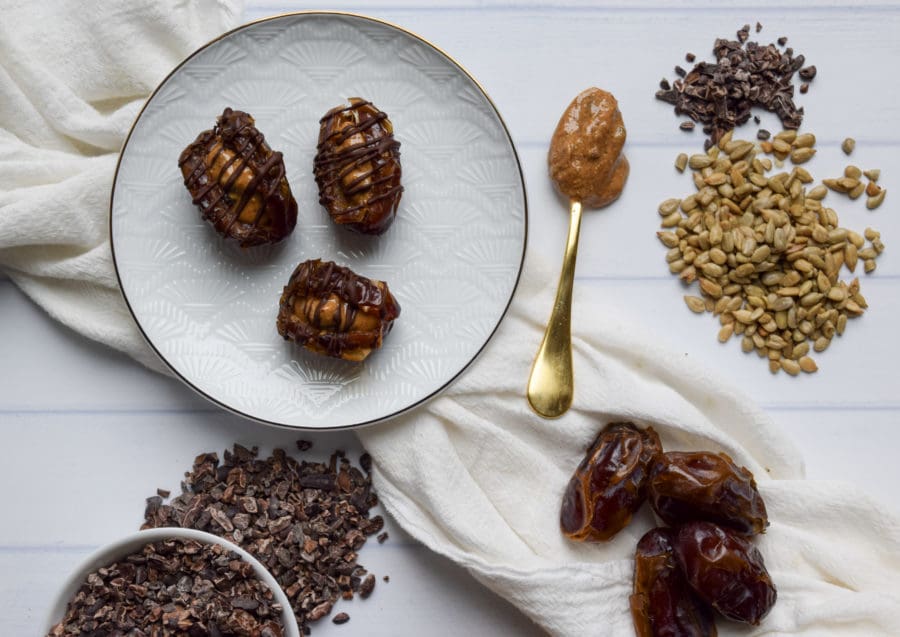 Ever crave something chewy, sweet, salty and chocolatey all at the same time? I DO!! And let me tell you, this recipe  covers all those bases. It's filled with salty sunflower seed butter, it's wrapped up in a chewy and sticky sweet date-which also happens to be filled with nutrition. Then it's covered in a light drizzle of dark chocolate.
I started to make this recipe for a client who was pregnant, she was crazing sweets and her doctor told her to eat a couple of dates per day. So for her entire pregnancy these were her saving grace. I was so happy I was able to provide her with a tasty but also nutritious sweet treat for her to enjoy during those 8 months!
And the thing I like most about this recipe is that you can adjust it to make it exactly what you want! Want to add some toasted coconut? Go for it! Want to add some iron rich cacao nibs? Do it! Can you eat nut butters and you'd rather use almond butter, for sure!
These are fun for dessert also, so why not try these for Thanksgiving?! I find people always like a little 2-3 bite treat, something they don't have to commit to with a plate and a fork. So, whenever you plan to make and serve these I know you'll love them!
Happy Food is the Best Food!
xo, Kendra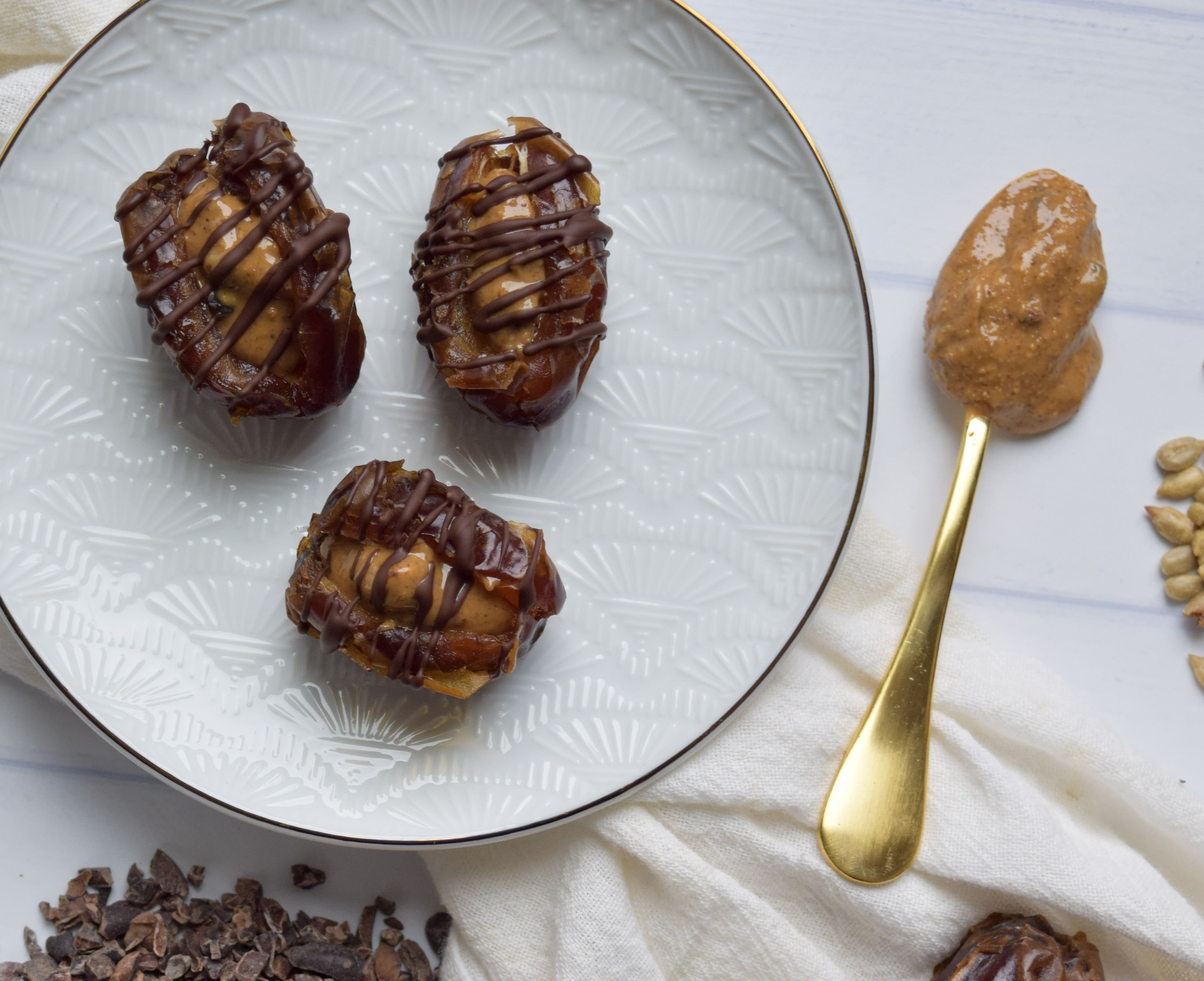 Sunflower Seed Butter Stuffed Dates
Free from the top-8, corn, potato, sesame and mustard
8 medjool dates
1/4 c. sunflower seed butter (or your favorite nut or seed butter)
pinch of salt
1/2 tsp. vanilla extract
1/4 c. dark chocolate chips
1/2 tsp. flavorless oil
Optional Mix In Ingredients: cacao nibs, toasted coconut flakes, mini chocolate chips, Collagen Powder
Directions
Remove the pit of the date without splitting the entire date in half, basically make a little pocket.
In a small bowl mix together the sunflower seed butter, pinch of salt and the 1/2 tsp. vanilla extract.
Melt the dark chocolate chips with the flavorless oil in microwave at 30 second intervals until melted.
Stuff the dates equally with the sunflower seed butter mixture.
Drizzle the chocolate over the top and place in the fridge to set.
Store in the fridge, remove 15 minutes before you'd like to enjoy!