Continuing on my SIBO journey, one thing I've realized I really miss are things I can snack on. I don't always just want to have a piece of turkey wrapped around a cucumber or sauté off some shredded chicken with zucchini. I want to be able to enjoy just a little bit of a snackeroo.
Enter in: Ratatouille Dip. Regardless of what sort of food life you are leading (unless it's AIP, then ignore this nightshade full veggie dip!) this dip is delicious. It's also made up of entirely all vegetables and just a smidge of olive oil. Delicious and full of nourishment!
Use it as the base of a buddha bowl, as the topping to grilled chicken or as a snack you can enjoy with cucumbers and endive. Or if you can eat anything, this would be delicious with some jicama slices and sweet potato chips! Whichever way you enjoy it, I'm sure you'll be adding this into your repertoire since it's so darn easy and so darn delicious.
Stay Safe out there, Drizzlers!
xo, Kendra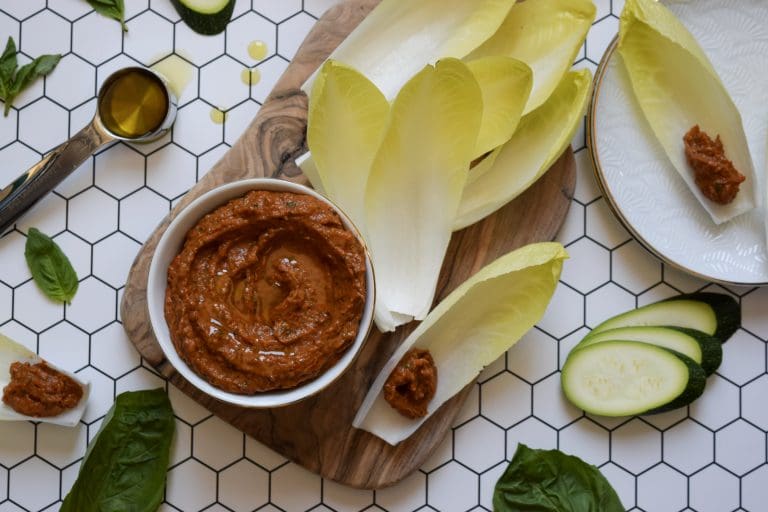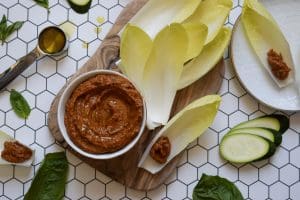 Ratatouille Dip
Free From the Top-9 Food Allergens, SIBO and Candida Friendly
Serves 8
Prep Time: 10 minutes + 20 minutes roasting
1 eggplant, peeled
2 red peppers
2 zucchini
1 Tbsp. tomato paste
1 tsp. red wine vinegar
10 fresh basil leaves
2 Tbsp. water
big pinch salt
Directions
Preheat oven to 375. Line a rimmed baking sheet with parchment paper and set aside.
Cut the peeled eggplant, red pepper and zucchini in chunks. Toss with olive oil and pour onto the prepared baking sheet.
Sprinkle with salt and roast at 375 for 20-25 minutes.
Pour the roasted veggies into the bowl of a food processor and add the tomato paste, red wine vinegar, fresh basil leaves and water. Turn on and blend until super smooth.
Taste for seasoning and add more salt or vinegar as needed.
Keep in the refrigerator for 5-7 days and enjoy!
Happy Foods are the Best Foods!