While truffle salt and truffle oil has been gracing our dining experience for the past decade +, there is something attainably decadent and almost naughty about putting truffle on something as basic as popcorn. Yet, it's one of my favorite ways to enjoy the flavor of truffles! (the other way is to have them freshly shaved onto risotto, just FYI!)
Now, during this time of shelter in place I am so thrilled to hear how many of you are cooking and baking. Through beautiful family meals, all together in the kitchen, you are sharing this scary experience together and with the joy and comfort food brings.
But don't forget about snacks!! And don't forget about nosh during those virtual happy hours! Don't worry, I'm here to help you PITCH THE MICROWAVE POPCORN and learn how to easily make your own. Honestly, it takes no more than 10 minutes and is 100 times better!
Now, if you don't like the flavor of truffle-don't add it! Here are a few other ways I love to enjoy popcorn:
-cacio e pepe: (vegan) toss popcorn with olive oil + cracked pepper + nutritional yeast
-cacio e pepe: (with sheep dairy) toss popcorn with olive oil + cracked pepper + grated pecorino
-spicy southwest: toss the popcorn with olive oil/butter/vegan margarine + a packet of spicy taco seasoning
-Spanish style: toss popcorn with smoked olive oil or regular + smoky paprika + salt
There are so many fun ways, use your imagination! But whatever you do, just make it homemade 🙂
Stay safe out there, Drizzlers!
xo, Kendra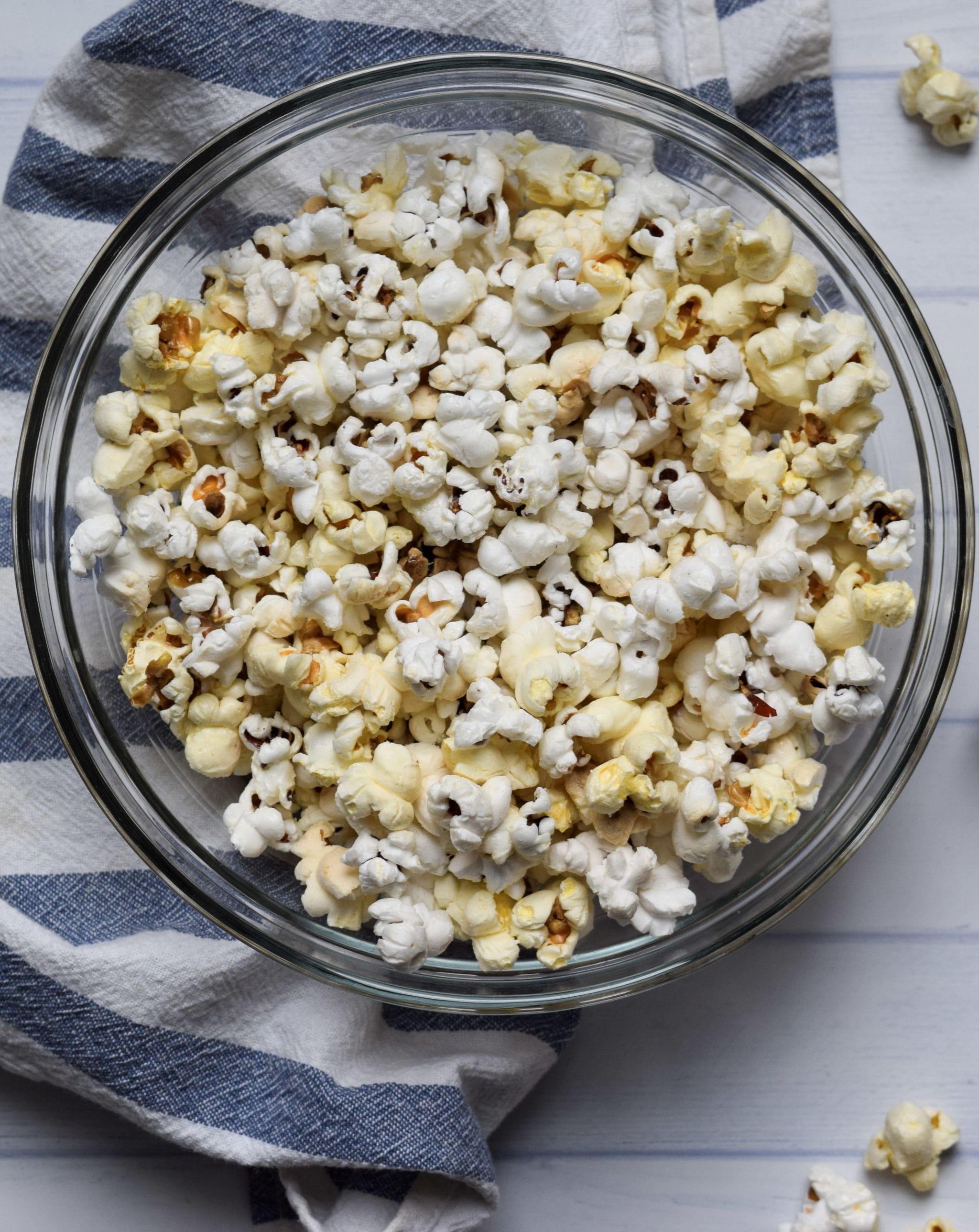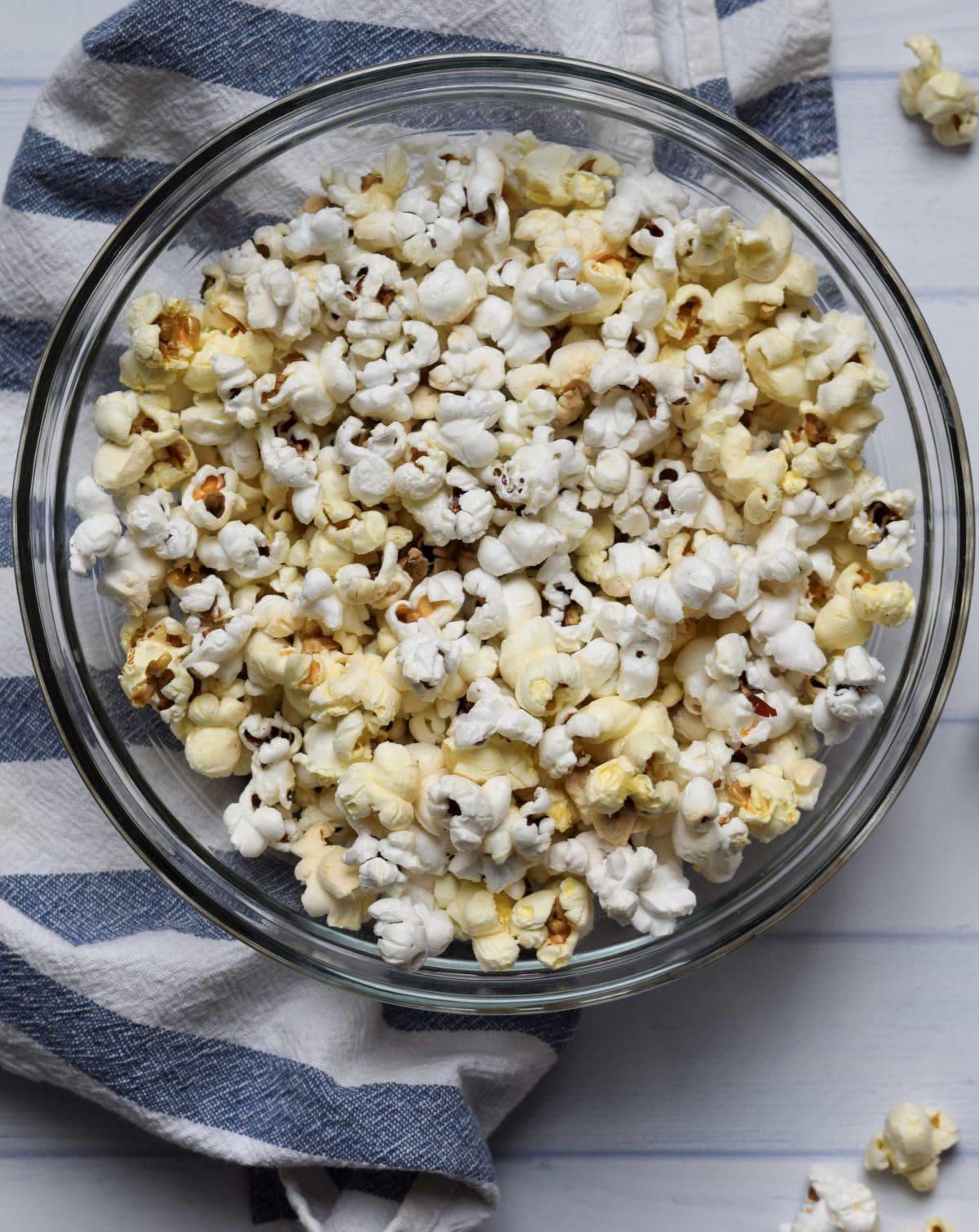 Truffle Popcorn
Free From the Top-8 Food Allergens, Mustard, Sesame and Potato
Serves 2 for a snack
1-2 T. flavorless oil
approximately 1/2 c.-3/4 c. popcorn kernels
3 T. melted vegan margarine/butter
truffle oil, to taste
truffle salt, to taste
Directions
Heat a large pot (think dutch oven, pasta pot, 8 qt. stock pot) over medium-high heat for 1-2 minutes.
Add the 1-2 T. flavorless oil to coat the bottom and then sprinkle the kernels on top in an even layer. Place the lid on top.
Shake occasionally, about every 20 seconds or so to keep the kernels moving around. You'll hear them start to pop pretty quickly! Once they stop popping turn off the heat and take the lid off.
Drizzle with the melted vegan margarine or butter and toss.
Add truffle oil and truffle salt to taste (start with just a bit! You can always add more). OR if you are just having good old fashioned salted popcorn this is when you would just add some plain sea salt and mix.
Enjoy immediately!