Quarantine Kitchen Series: Chimichurri
---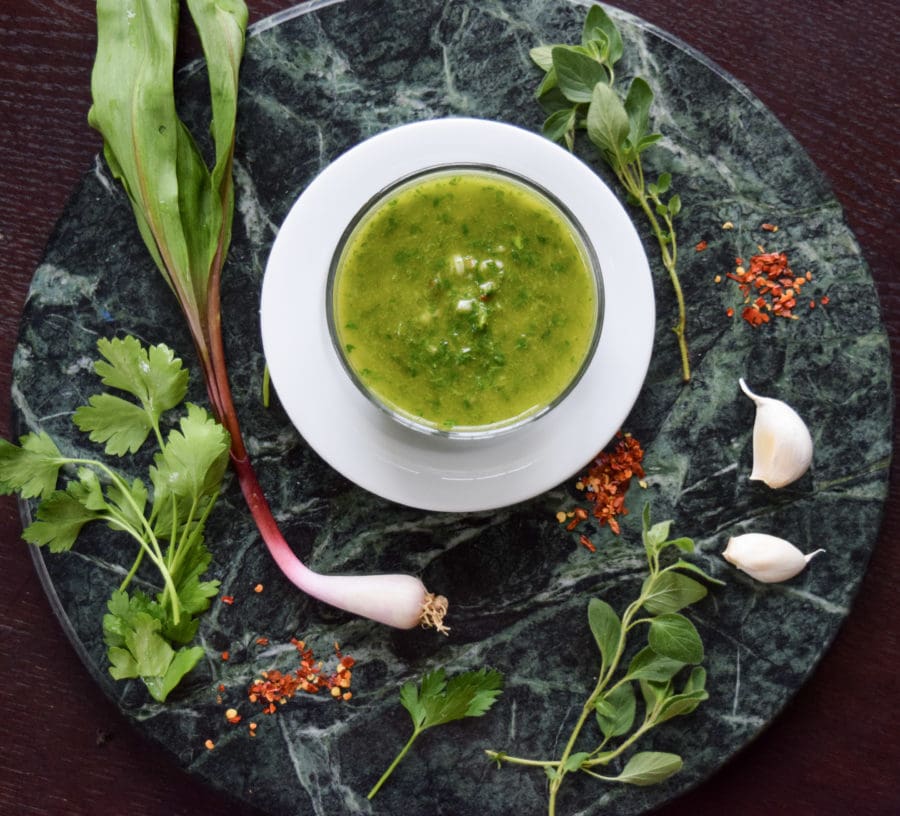 It's the start of true grilling season in the midwest, despite the crummy rain we will have over the next few days. But that never stopped a good Chicagoan from firing up that grill!
Sauces are one of my favorite ways to accompany grilled food. Vegetables, seafood, meat really anything is almost always better with a fun sauce! And chimichurri is one of my absolute favorites. Super garlicky and loaded with herbs, this sauce comes together so quickly in just a few minutes.
So make a big batch and serve it alongside your grilled food or even toss with some rice or pasta for a delicious side dish! It will last about a week in the fridge and you'll definitely want to add it to everything!
Stay safe out there, Drizzlers!
xo, Kendra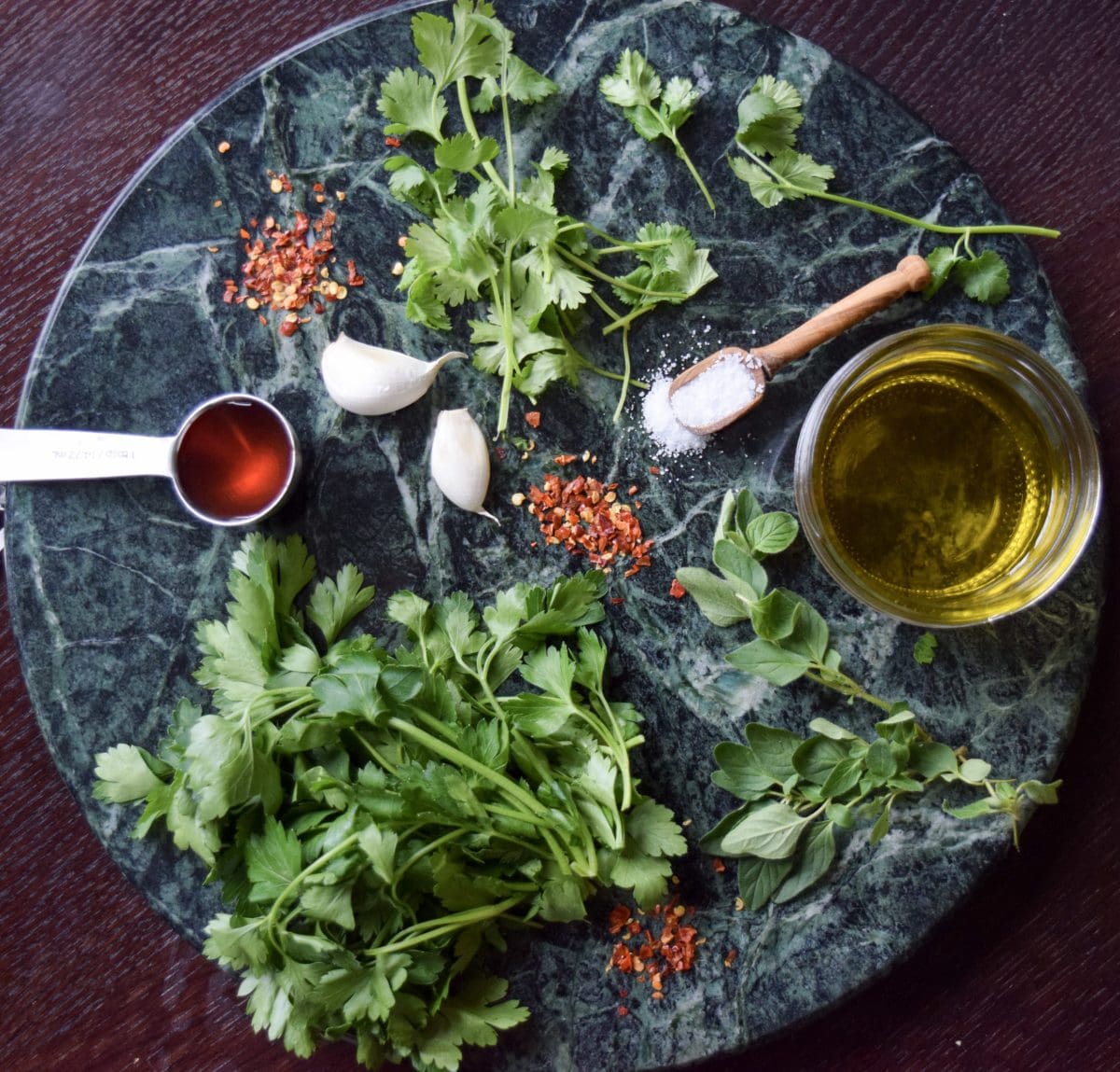 Chimichurri Sauce
Free From Top-9 Food Allergens, Corn, Potato, Mustard
Makes about 1 cup
4 cloves garlic, peeled
1 tsp. dried red chili flakes or 1 small fresh chili
1/2 c. cilantro
1/4 c. parsley
2-3 Tbs. fresh oregano
1/4 c. red wine vinegar
1/2 c. olive oil
big pinch salt
Directions
Add everything to a small food processor or a blender base.
Pulse until everything is well combined and the herbs are finely chopped.
Taste for seasoning and add more vinegar, oil or salt as needed!
Happy Foods are the Best Foods!