This is one of those recipes that is gloriously simple but will become an absolute staple! We make these weekly for clients and if they don't gobble them up right away then we love to add them to salads, frittatas, chickpea frittatas, to top grilled chicken, added to buddha bowls…the list goes on and on.
And, truly, this couldn't be easier. It's a matter of tossing grape or cherry tomatoes with olive oil, salt and pepper and popping them in the oven until gloriously sweet and lightly golden. If this girl can make these with just one functioning hand and one broken wrist, then you can certainly do it with two healthy hands!
Stay Safe and Healthy, Drizzlers!
xo, Kendra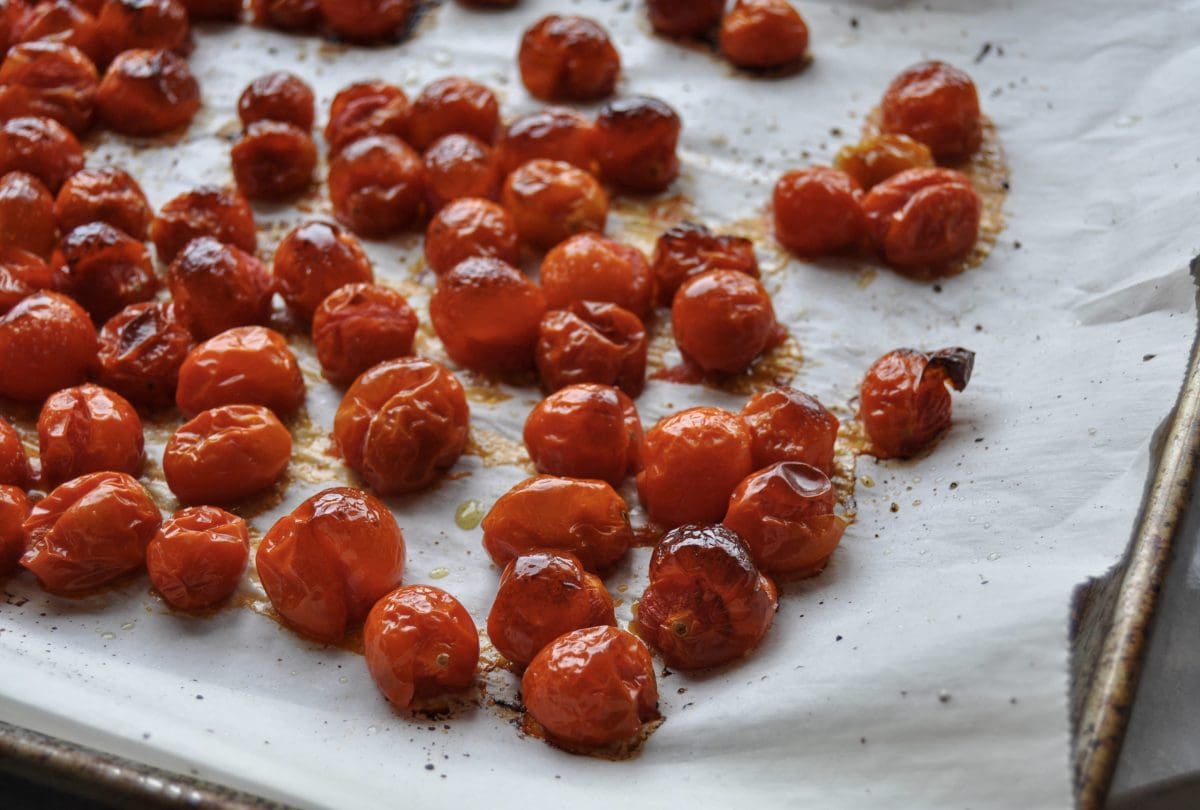 Olive Oil Roasted Grape Tomatoes
Free From the Top-9, Mustard, Potatoes, Corn
1 pint grape or cherry tomatoes
3-4 Tbs. olive oil
salt and pepper
Directions
Preheat oven to 400 and line a rimmed sheet tray with parchment paper.
Add the tomatoes and olive oil to a bowl and toss to coat. Pour onto parchment lined baking sheet.
Sprinkle with salt and pepper and place in the oven. Roast for 20-30 minutes until the tomatoes are lightly golden and puffy.
Use right away or store in the fridge for up to one week!
Happy Foods are the Best Foods!