Quarantine Kitchen Series: Homemade Truffles!
---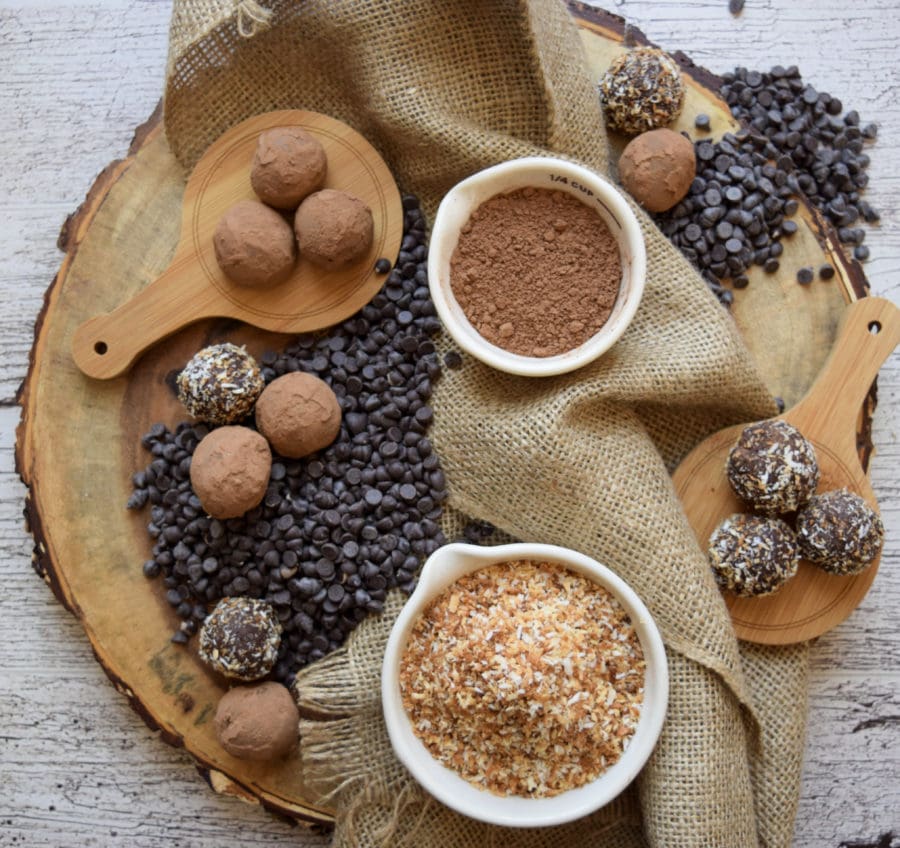 I am confident that this is a time for chocolate, every damn day. And a recipe that seems fancy, decadent but is actually easy to make (and is a great project for kiddos!)=WIN WIN!
Truffles always grace their presence at holidays, special occasions and the like. But, why not enjoy them right now? When we need a little TLC. When we need a little project. When we need a little chocolate.
This is a very simple recipe. No, I am no chocolatier, I am no Parisian chocolate shop with proper tempering methods and the like. But if you want a basic recipe that easily and quickly helps you make something delicious and joyful, then this is it! Gather your two or three ingredients and then get going!
Stay safe out there, Drizzlers!
xo, Kendra


Homemade Truffles
Free From Top-8, Potato, Corn, Mustard, Sesame
Vegan and Allergy Adaptable
Makes 24 truffles
1 bag of Enjoy Life dark chocolate chips/9 oz. or 255 grams chopped dark chocolate
3/4 cup dairy free milk (I find these work the best-Ripple milk or ripple 1/2 and 1/2, canned coconut milk, boxed hemp milk, oat milk. Or if you can have cow dairy then use heavy cream!)
Optional: Cocoa powder to coat the truffles
Melt together the chocolate and dairy free milk/heavy cream in a saucepan.
Transfer to a dish and chill for at least 30 minutes, or until it is firm enough to scoop.
Roll each scoop until smooth. If desired,coat in cocoa powder.
Top with flaky sea salt or your choice of a finishing touch. Enjoy!