I've embraced it. While I'm not ready to give up summer just yet, I've embraced the fall produce. I've embraced the squash, the soups and….the pumpkin. You know what I love about the pumpkin? It's nostalgic. It reminds so many people of growing up, the scent of cinnamon wafting through the air while pumpkin bread or pumpkin bars bake in the oven.
Pumpkin season is fun!! It's the start of a new school year, it's the start of getting back to a routine, a schedule after long summer days and nights of fun. It's also ridiculously versatile. Pumpkin risotto? Sure! Pumpkin bread? Sure! Pumpkin soup? You bet! And pumpkin is packed with nutrition for us, as well. Fiber, Vitamin A, Vitamin C, beta-carotene among more.
I figured, with the season upon us and our schedules picking up why not make something that will help give you that fun pumpkin flavor in an easily transportable bite of nourishing yumminess? Enter- the best pumpkin bliss balls ever. I love making my cookie dough bliss balls (aka, power balls) for our clients but they often have alot of tree nuts and peanuts. I wanted to make something totally top-14 allergen friendly. And, WHOA. Recently 88 Acres sent me a package of goodies including their Vanilla Spiced Sunflower Seed Butter and it's a miracle I had any left for these pumpkin bliss balls. This Sunflower Seed Butter is like a whipped, spiced frosting. I can't even, it's DELICIOUS.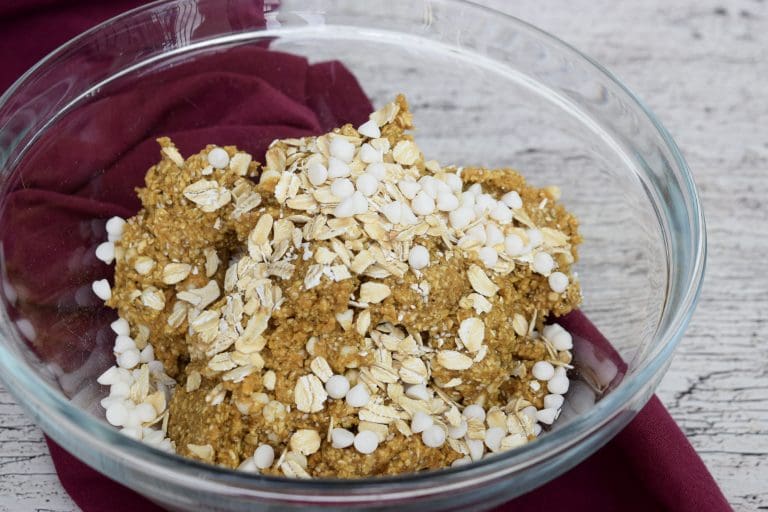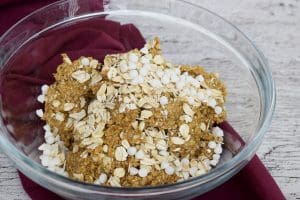 I've also been sitting on a few bags of coveted Enjoy Life Foods Mini White Chips and knew I needed a special recipe to dedicate them to. Best ever pumpkin bliss balls. I tell ya!!! 7 ingredients is all you need to put these beauties together.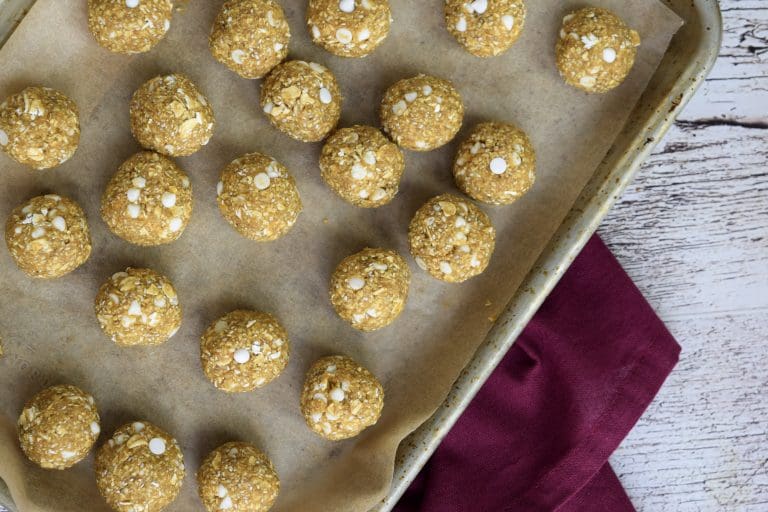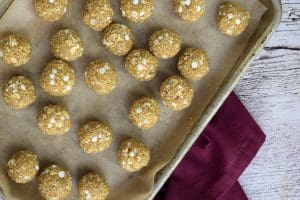 So if you are in the mood for pumpkin but also are in the mood to grab something with a bunch of nutrition that you can pack on the go give this recipe a whirl. It's real tasty and autumn approved!
xo, kendra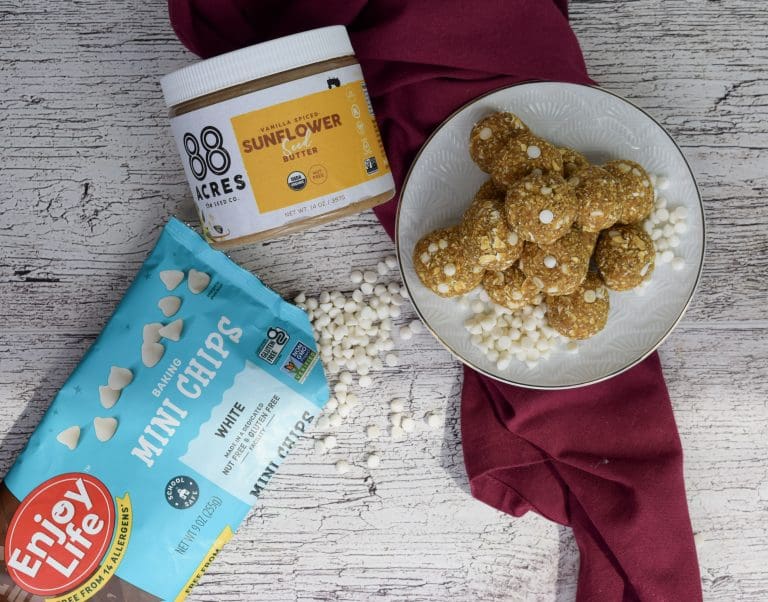 Pumpkin Bliss Balls
Free From Top-14 Food Allergens
Makes: about 30 golf ball sized balls
Prep time: 20  minutes
Directions
Add the oats, sea salt and white chia seeds to the bowl of a food processor. Pulse until the oats are a bit more ground up and look like coarse flour.
Add the remaining ingredients and pulse until all combined, you might need to scrape into a bowl and stir it together by hand to finish mixing it.
Scoop into golf ball sized portions and roll until smooth.
Store in the refrigerator up to 1 week in a sealed container.
Happy Foods are the Best Foods!!