My Mom's "O'Henry Bars"
---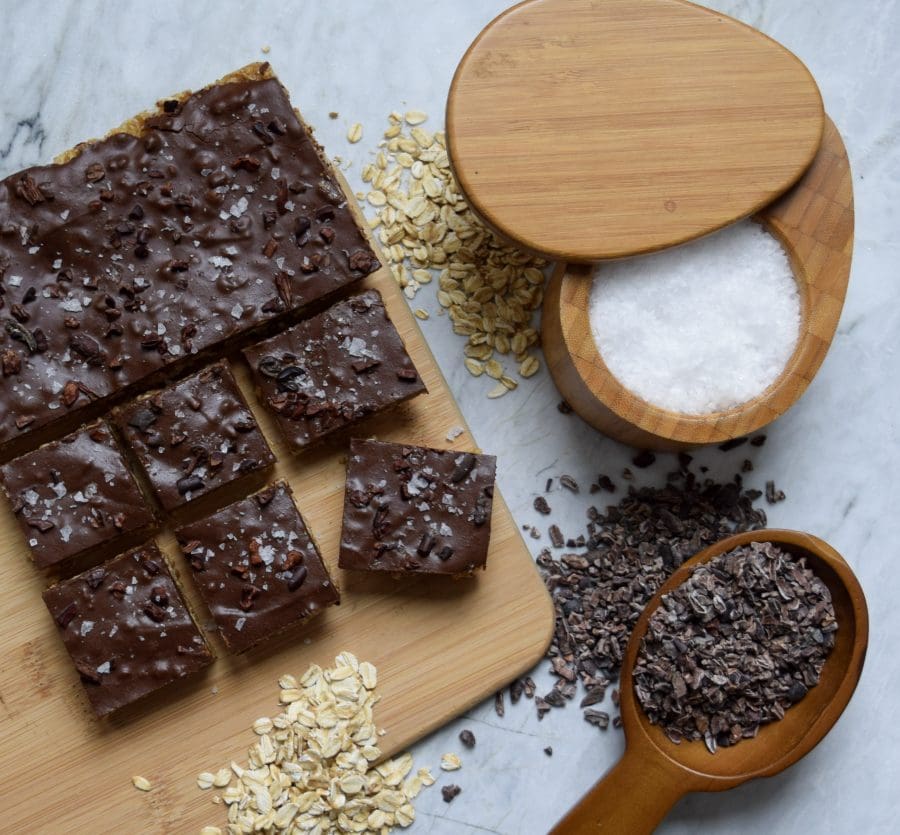 After our mom died, my sisters and I went through her things and divided them up between us. This was 30 years ago. And the memories that still stay with me are always about food, cooking and my mom's presence in the kitchen.
So, naturally, I made claim over her personal cookbook with her collection of recipes. Some of them are the classic 1970s jello cakes, some are cream cheese and mayo based dips but many of them I still love and use as inspiration today. Some of them are my fondest memories and I really take joy in preparing them, serving them and eating them.
So today's recipe is one that I think would be perfect for a bbq or a small (socially distanced!) gathering, especially with 4th of July looming. The recipe written down has plenty of allergens: dairy, peanut butter, corn. But with a few tweaks her and there I finalized the recipe to be just as delicious, just as fun and just as I remembered it-and free from the top-9 (plus sesame, corn and potato!).
It's a cinch to put together and I know a recipe you'll also be adding to your personal collection as well.
stay safe out there, Drizzlers!
xo, Kendra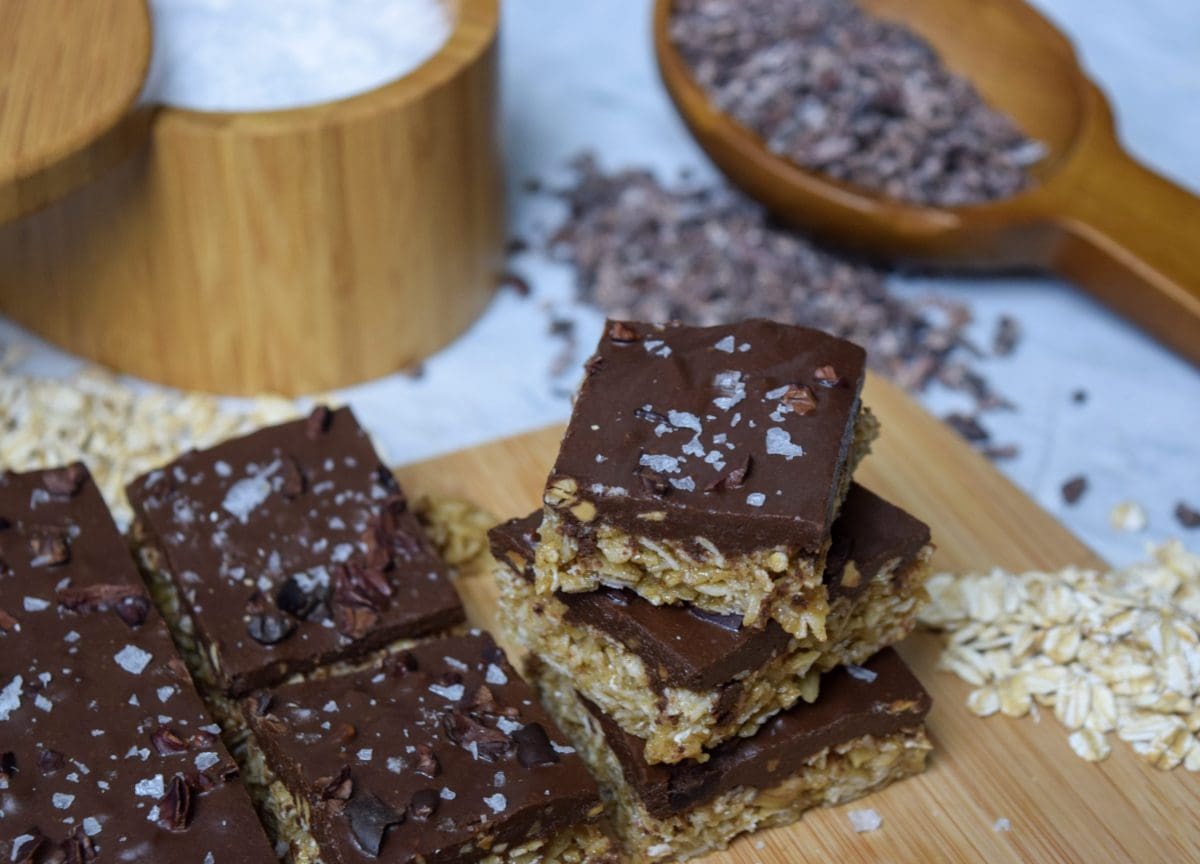 My Mom's O'Henry Bars
Free From Top-9, corn and potato
1 c. brown sugar
2/3 c. vegan margarine (or butter if you can eat dairy)
4 cups rolled oats
1/2 c. brown rice syrup
2 tsp. vanilla extract
1 c. dark chocolate morsels
2/3 c. crunchy sunflower seed butter
to top: flaky sea salt and cacao nibs
Instructions
Preheat oven to 350 and line a 9×13 baking pan with parchment paper.
Cream together the brown sugar and the vegan margarine using either a stand mixer or a hand mixer until fluffy.
Add the rolled oats, brown rice syrup and vanilla and mix until all coated. Press into the 9×13 lined baking sheet.
Bake at 350 for 15 minutes. Set aside to cool.
While the base is cooling, melt the chocolate morsels and crunchy sunflower seed butter either in the microwave at 30 second intervals or in a double boiler on the stove.
Pour over the oat base and sprinkle with some sea salt and cacao nibs. Place in the fridge for 30-60 minutes to completely set. Slice into bars and enjoy!
*Keep in fridge for up to 1 week, best served slightly chilled.
Happy Foods are the Best Foods!