It's Pi(e) Day! The mathematical celebration day when everyone really turns it into an excuse to eat the play on words and enjoy some pie. I mean, I'm not judging anyone who turns any day into a food holiday. I think it's brilliant!
This year, Mi-Del sent me some of their delish Top-8 Free pie crusts to play around with. I had plenty of ideas but the one I finally settled on was one that was refreshing, spring inspired, easy and with a simple ingredient list.
Truth be told I am not a fruit pie person. I can easily pass on a piece of pumpkin or apple pie. But put a cream or mousse based fruit pie in front of me? Put a chocolate pie in front of me? I'm IN. This pie truly couldn't be easier. First of all, the delicious crust is already made for you (win). Second of all, for the filling you just throw it all in a food processor and blend it until it's creamy and perfectly smooth (win #2). Pour that into the crust and then you can top it with whatever you'd like and is safe for you to enjoy. I decided to top it with aquafaba because I think it is magical and I love to see it fluff up! A little lime zest and you're all set to celebrate Pi Day in a brilliant way.
And now for the obligatory Pi Day Pun:
Q: How many pastry chefs does it take to make a pi?
A: 3.14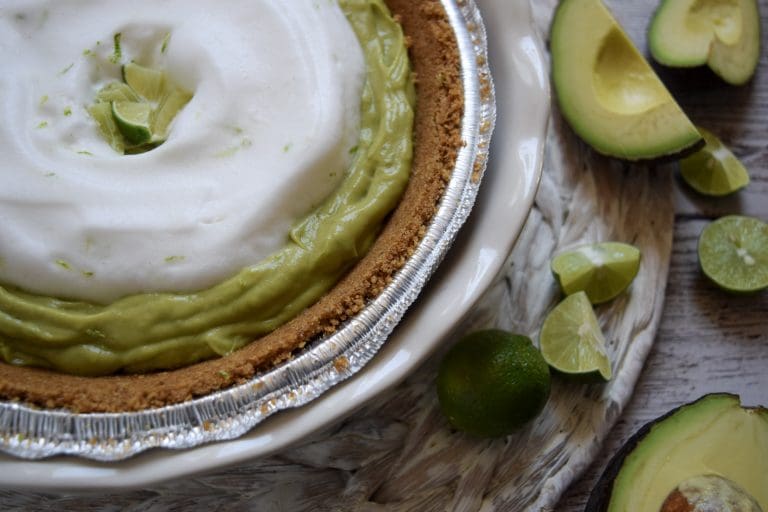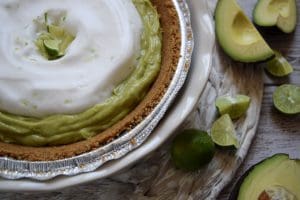 Key Lime Mousse Pie
Free From the Top-9 Food Allergens
4 barely ripe avocados
1/4 c. maple syrup
zest from 2 limes
1/4 c. fresh key lime juice (or regular limes if you can't find those tiny babies!)
Topping
liquid from 1 can of chickpeas
1/4 c. sifted powdered sugar
1/4 tsp. vanilla extract
1/4 tsp. cream of tartar (this helps stabilize but isn't necessary-don't stress if you can't find or don't have! It will still whip!)
additional lime zest for decoration
Directions
Scoop the avocados into a food processor bowl, discarding the pit and skin.
Add the 1/4 c. maple syrup, zest from 2 limes and the 1/4 c. fresh key lime juice. Turn on food processor and let it run for 2-3 minutes until the mousse is smooth and whipped.
Scrape the bowl, making sure there aren't any sneaky avocado chunks hanging out. Process again if you need.
Spoon into the pie crust and place in the fridge for 2-3 hours.
When ready to serve, prepare the aquafaba meringue: pour the liquid into the bowl of a stand mixer and turn that puppy on for 6-7 minutes with the whisk attachment. It should be fluffy and look just like whipped egg whites.
Sprinkle in the powdered sugar and cream of tartar and whip again for another 1-2 minutes.
Spoon over the chilled pie and garnish with addition lime zest, if desired.
Happy Foods are the Best Foods!
xo, Kendra