It's National Taco Day! Really all that means is I have a legit excuse to eat guacamole, chips, tacos and drink margaritas. Right?
My initial thought was to post homemade grain and gluten free cassava tortillas (they are much easier than you think to make!). However, yesterday I posted in my instagram stories my homemade guacamole and I heard from a whole ton of you that you'd like the recipe.
So, throw away any packet that reads "Guacamole Mix" or "Guacamole Seasoning" and use these handful of real food ingredients to make yourself the tastiest and easiest guacamole!
Happy Food is the Best Food!
xo, Kendra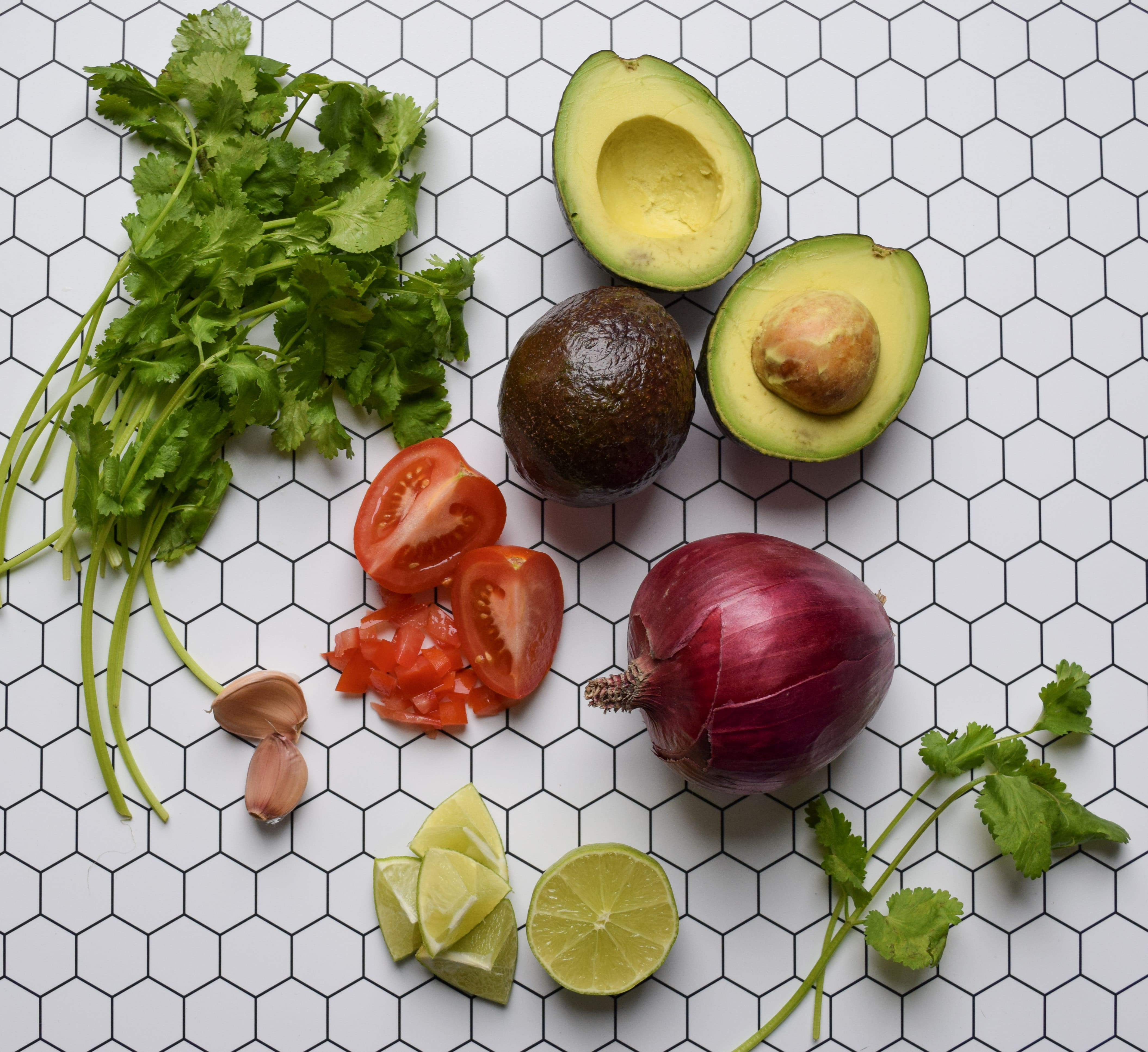 Homemade Guacamole
Free From the Top-8 Allergens, Corn, Potato, Sesame, Sulfites & Mustard
1/4 red onion, finely diced
2 ripe avocados, cut in half and pit removed
1 small tomato, cut in half
1/4 c. minced cilantro
1 clove garlic, grated over microplane or finely minced
1-2 limes, juiced
salt, to taste
Optional: Spicy Peppers
Directions
Cover the diced onion with hot water and set aside.
Scoop out the avocado flesh from the skin and add to a bowl. Mash with the back of a fork.
Squeeze the juice and seeds from the tomato gently. Dice and add to the avocado bowl.
Add the cilantro, garlic and lime juice. Depending on how limey you like yours add the juice from one or two.
Drain the red onion and add to the bowl along with a hefty pinch of salt and any spicy peppers if you are adding.
Mix well, taste and adjust seasoning as you need!