Quarantine Kitchen Series: Homemade Cassava Tortillas/Wraps
---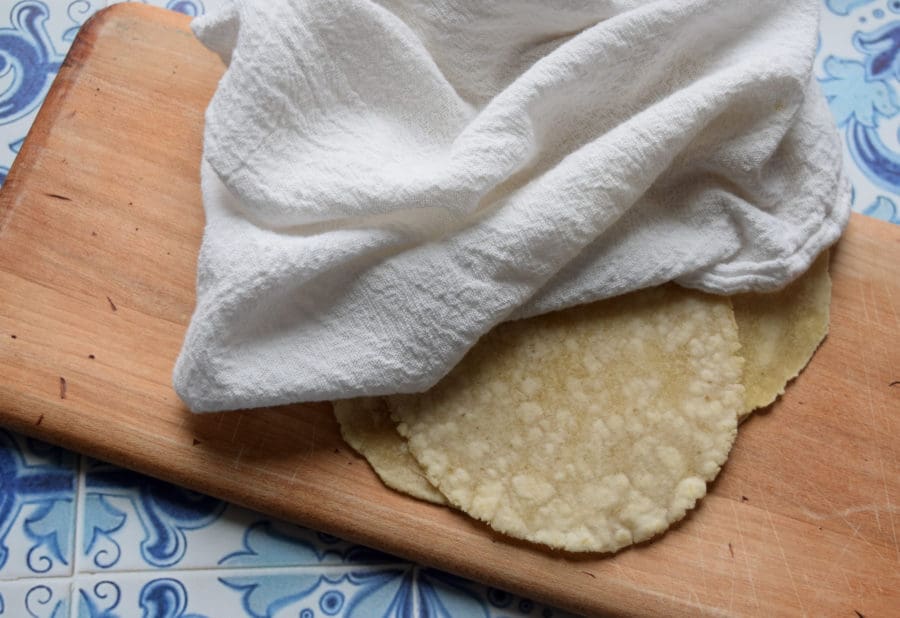 Well, today I did my first live cooking class! This covid quarantine is really bringing out the creativity in a lot of us entrepreneurs who rely in instagram for our business. And I have to say it's really fun to watch everyone coming together, communicating, creating really fun videos and programs for everyone to watch.
(ps-if you want to watch my live classes they'll be every day for the time being at 1:00 CST. A special class will be this Saturday 3-21 as I take over Spokin's instagram for an awesome live class of baking bread free from the Top-8!)
For me, I've heard from a lot of my followers and I've seen myself at the store that allergy friendly products-especially a lot of the staples like bread, flatbreads, tortillas, etc.-are near impossible to find. So, what do we do? Show you how to make some similar things from scratch. Hopefully with products you already have in your pantry.
Now, I can't take ownership of this recipe. My friend, Cara, of Fork and Beans created this recipe for one of my favorite brands, Otto's Cassava Flour. And it's such a great recipe. It's simple, only has 4 ingredients and is really easy to make. You can also make these tortillas/wraps your own by jazzing them up! Want to use them to roll up mashed bananas and some sunflower seed butter? Why not try adding cinnamon and a tiny bit of vanilla to the dough! Want to use them for sandwich wraps? Why not try adding some garlic powder, smoked paprika and cumin to the dough! The options are really endless with the spices you can add to make it fun. Plus, it's easy enough for the kiddos to help you with.
I hope this recipe helps calm you, helps give you an activity with your family and gives you another avenue of safe food for your family to eat in the midst of this crisis. Stay safe my Drizzlers, send you virtual hugs and elbow bumps.
xo,
Kendra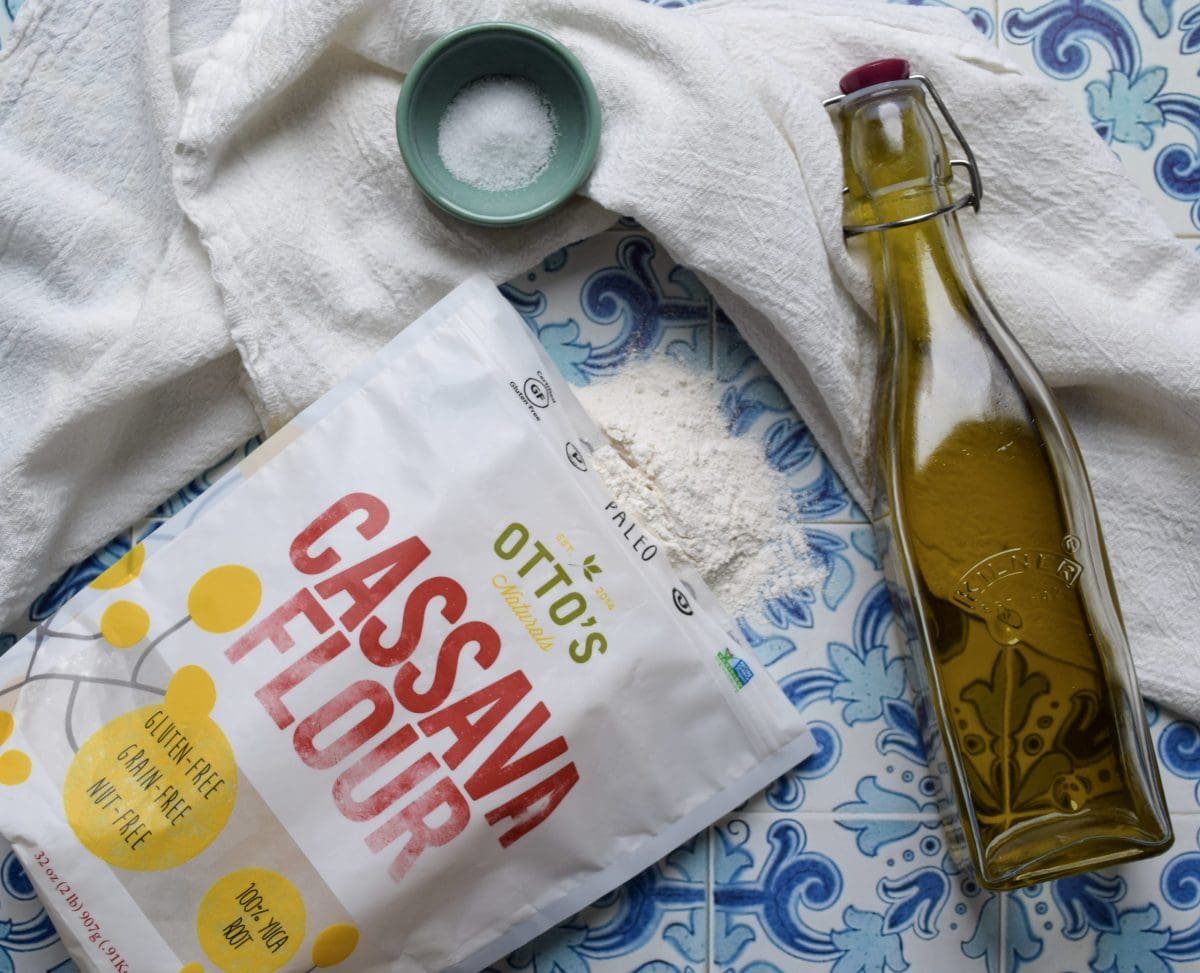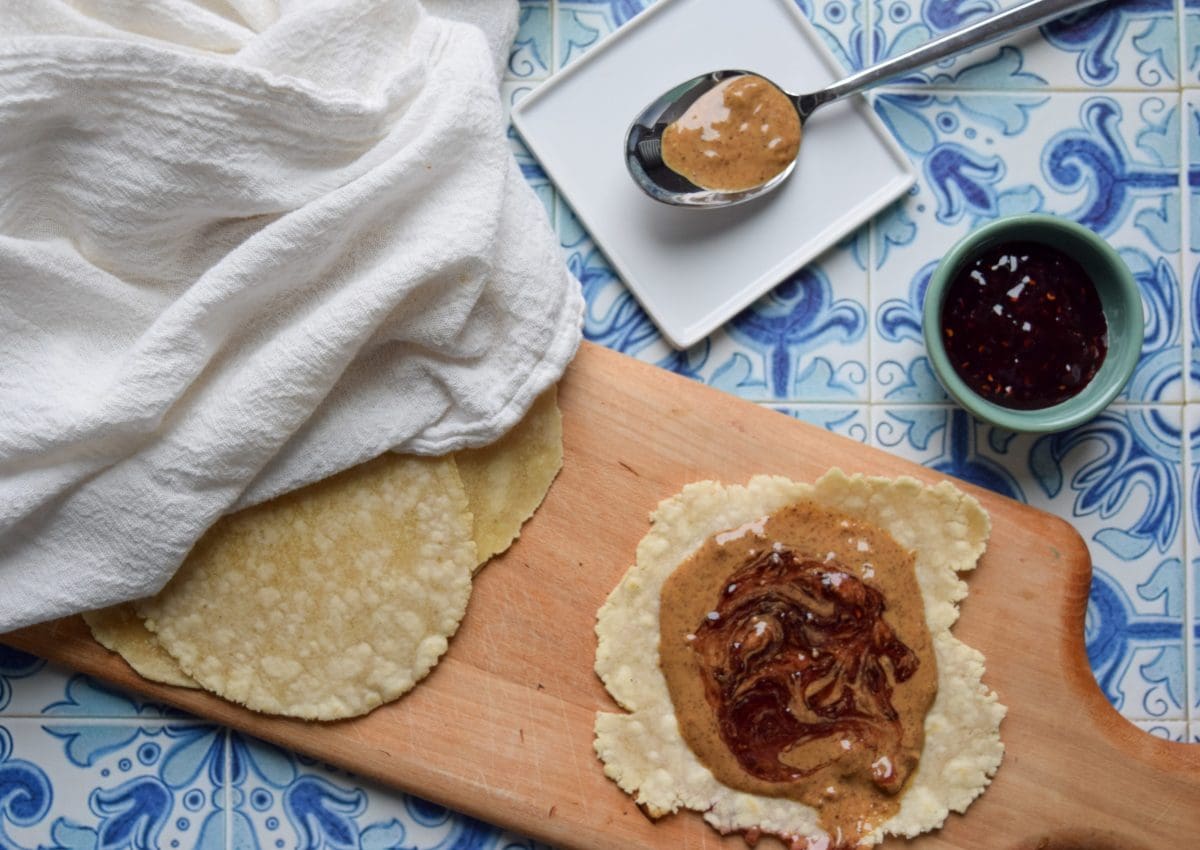 Cassava Flour Tortillas/Wraps
Free from Top-8, Potato, Sesame, Corn, Mustard
Makes 6 wraps
3/4 c. Otto's Cassava Flour
1/4 t. sea salt
2 T. olive oil, melted coconut oil, vegan shortening
1/3 c. warm water
DIRECTIONS
Mix together the cassava flour and salt in a medium bowl.
Add in the olive oil and the warm water and stir until it becomes clumpy. Then knead with your hand until it's a smooth ball, about 30 seconds.
Divide into 6 portions and roll each into a ball.
Use a tortilla press to flatten or roll out between 2 sheets of parchment to desired thinness.
Heat a pan over medium-high heat. Add the tortilla and cook until it starts to bubble, about 30 seconds-1 minute. Turn over and repeat. Continue with remaining tortillas.
Store in a resealable bag in the refrigerator for 4-5 days.