DIY Father's Day BBQ Rubs!
---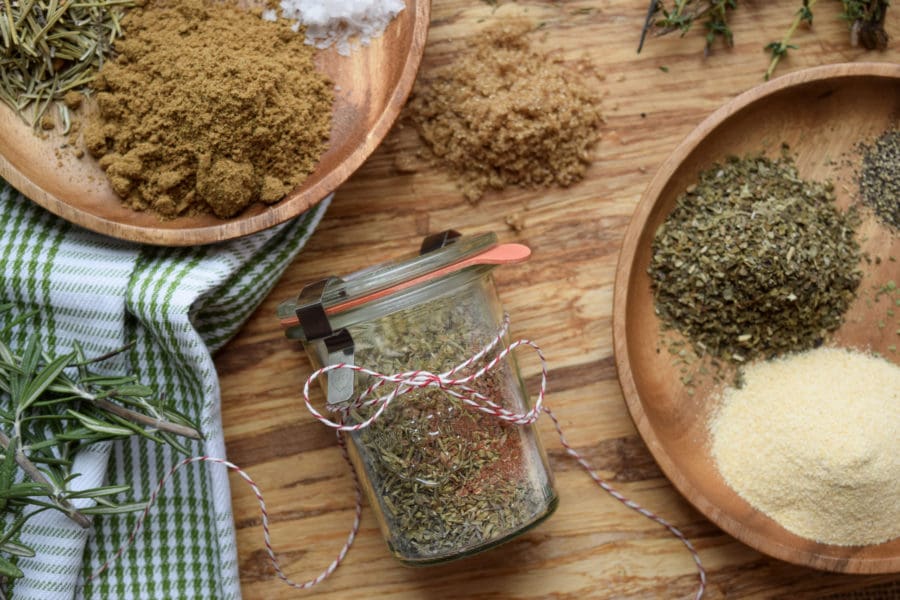 I know I'm not alone in this. Is your dad one of those impossible to buy for, doesn't want or need anything and just "loves spending time with you" kind of guys? Well, what about when we want to get you something and wrap it up to give you for Father's Day? It's not about the most expensive thing or the best homemade thing, Father's Day gifts are definitely not about a contest of the best BUT it is about gifting your dad with something special.
My dad is a very simple man who doesn't really want anything. He has more love in his heart than most people, and truly I'm not just saying this because he's my dad, those of you who know him understand exactly what I'm saying. He's the sweetest man and loves to give hugs, say "goodmorning!" instead of hello when he answer the phone in the a.m., is happiest when he's working in his woodshop or mowing his lawn or ushering at church. So my sisters and I are always struggling with what to wrap up on Father's Day for him!
So this year, in addition to a very silly tongue in cheek book about how to stop squirrels from eating the bird food in your bird feeder, he's going to get a set of these BBQ Rubs. They're so simple to make, you can pop them in a mason jar and tie with some twine, and I know he's going to love them. Especially because they were made with love. Sometimes it's the simplest things that make our dads the happiest. Happy Father's Day to those of you papas out there!
Happy Foods are the Best Foods!
xo, Kendra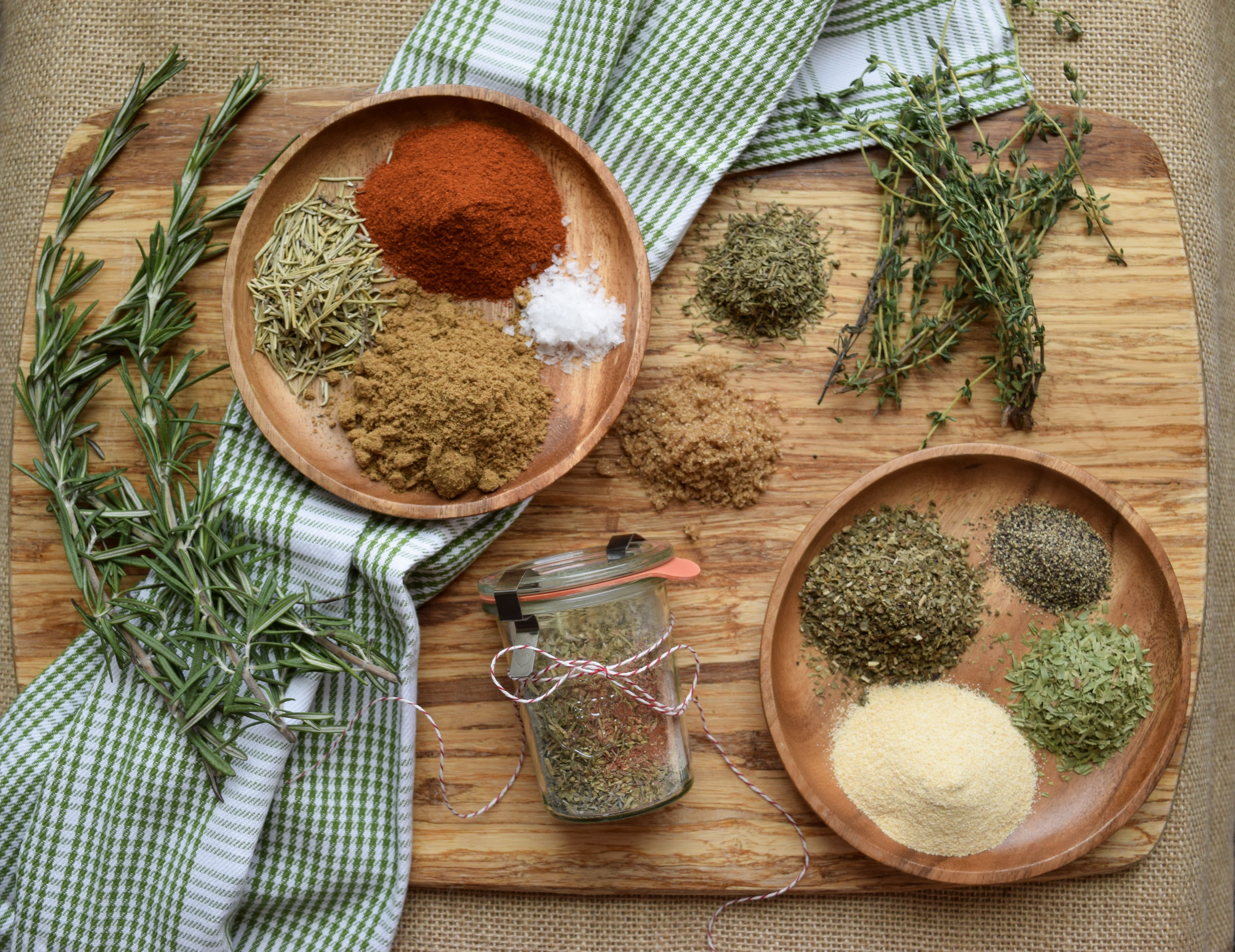 Father's Day BBQ Rubs
These rubs are so simple to make! Simple mix all together, add to a jar and cover, tie with some twine and give to your favorite pops!
When he's ready to use, simple apply a light coating of the rub to the outside of ribs, fish, veggies or chicken then drizzle lightly with olive oil. Pop on the grill and let your dad do his magic!
Smoky Rib Rub
(Makes 1 c.)
Smoked Sea Salt-2 Tbls.
Garlic Powder-2 Tbls.
Brown Sugar-4 Tbls.
Paprika (sweet or smoked)-3 Tbls.
Black Pepper-1 Tbls.
Ground Cumin-4 Tbls.
Mediterranean Fish/Vegetable Rub
(Makes 1 c.)
Dried Oregano-4 T.
Dried Basil-4 T.
Garlic Powder-1 ½ T.
Sea Salt-2 T.
Dried Tarragon-4 T.
Black Pepper-1 ½ t.
Chicken Rub
(Makes 1 c.)
Dried Thyme-6 T.
Onion Powder-2 T.
Garlic Powder-2 T.
Dried Rosemary-4 T.
Sea Salt-2 T.
Happy cooking, dads!