Yes, that title is a mouthful but holy heck this is one tasty meal! I was recently asked by the food allergy app, Spokin, of which I am an ambassador for if I could create something fun with the new Canyon Bakehouse English Muffins. And my very quick answer was, "absolutely!"
As someone who is gluten free and someone who loves a good english muffin I will tell you it was slim pickings. Now, I don't normally eat much gluten free bread anyway but when I do I want to make sure it's worth it! And these english muffins really are worth it. I've tried them now just toasted with butter, toasted with sunflower seed butter, as grilled cheese and I'm pretty sure they would make a wicked burger bun!
This recipe, though, is by far the most fun I've had with these. Grilled cheese and tomato soup seems like the perfect kind of pairing to me, so how fun to switch up bread and make it english muffin! Of course you can always just enjoy the tomato soup on its own. Maybe add some spinach to it? Maybe add some pasta for a spaghettio's type tomato soup? Regardless, you'll love how creamy this is without the addition of any dairy….just one simple ingredient that is likely in your pantry already. Read on to find out what it is!
Stay Safe out there, Drizzlers!
xo, Kendra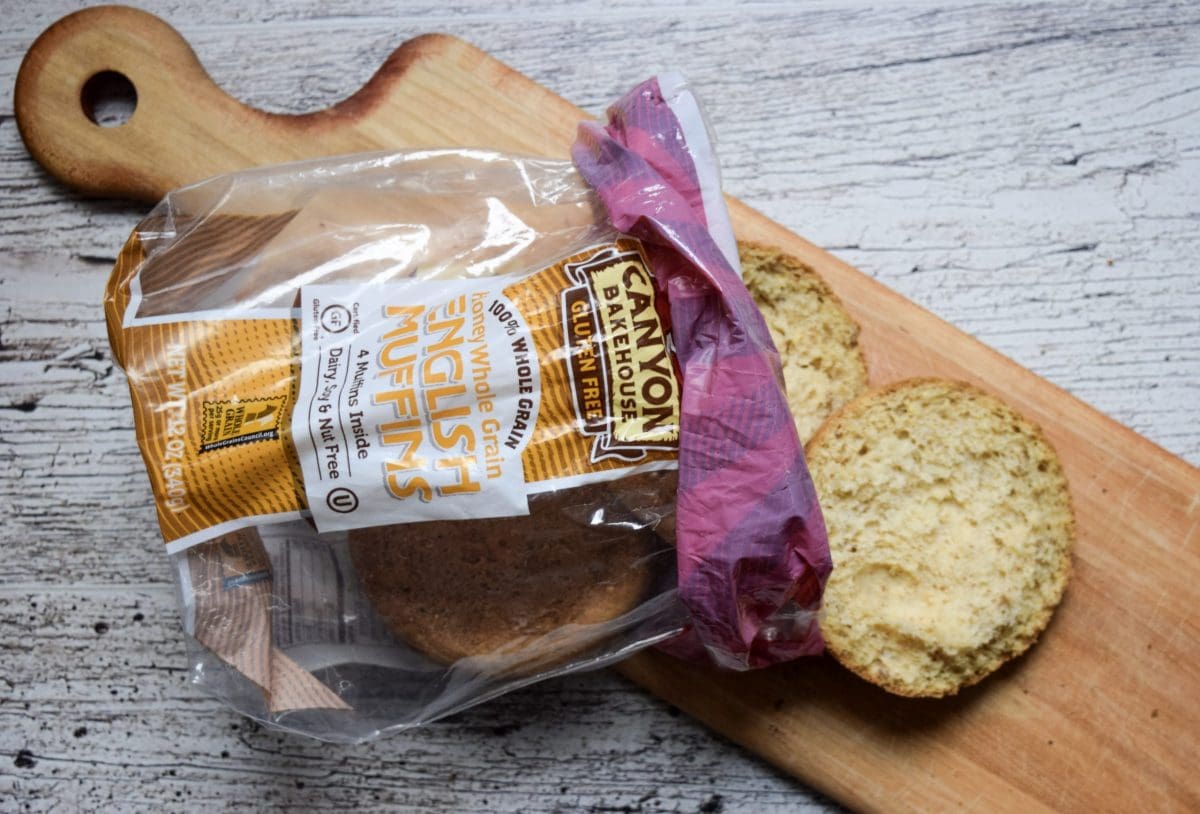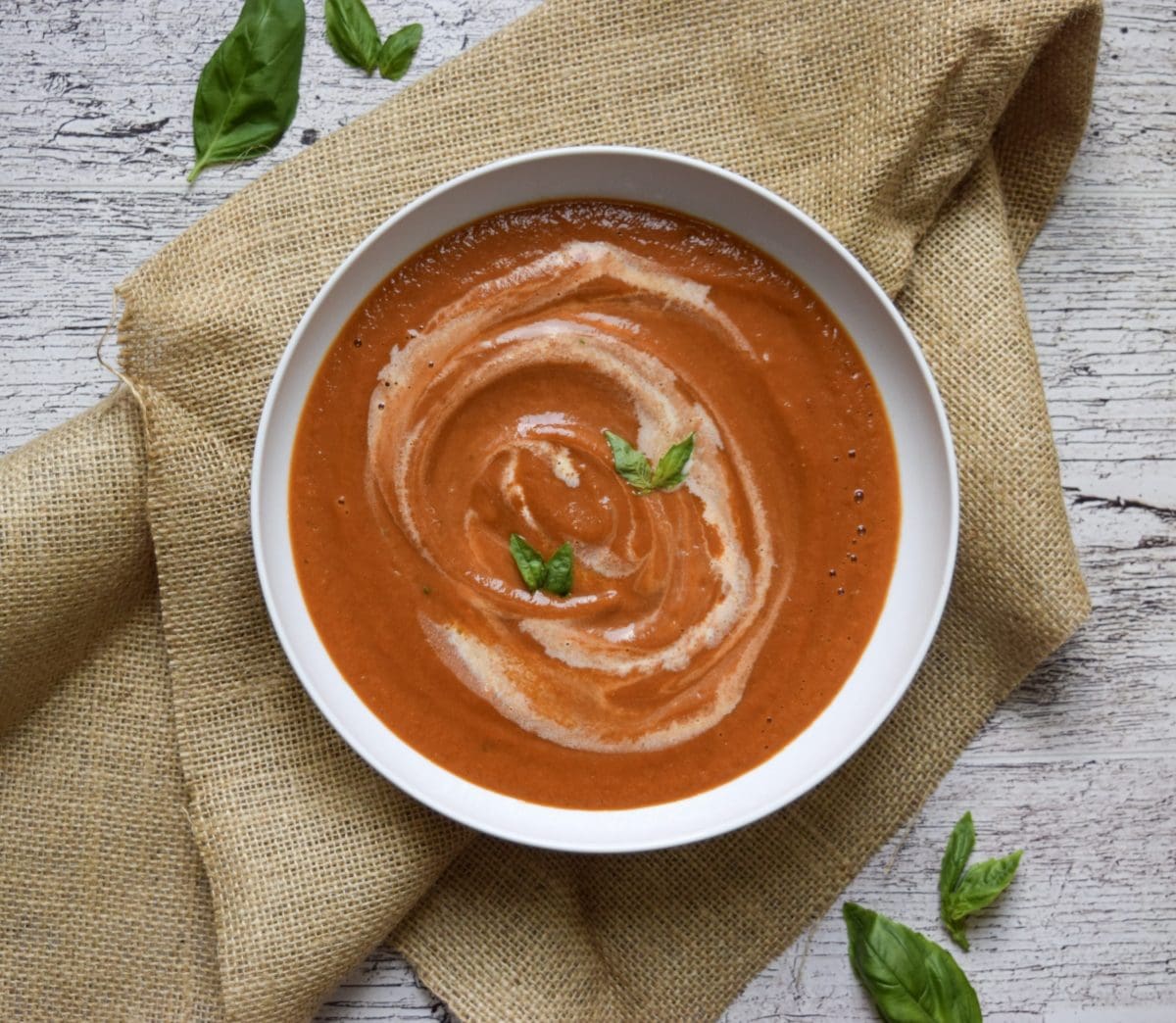 Creamy Tomato Soup with
English Muffin Grilled Cheese Croutons
Creamy Tomato Soup: Free From Top-9 Food Allergens
Grilled Cheese Croutons: Free From Gluten, Dairy, Soy, Treenut, Peanut, Fish, Shellfish and Sesame
Serves 4
Soup
½ yellow onion, finely diced
1 carrot, peeled and diced
1 clove garlic, peeled
1-28 oz. can crushed tomatoes
2 Tbs. white rice (secret ingredient!)
2-3 c. vegetable, chicken broth or better yet bone broth!
Handful fresh basil leaves
Grilled Cheese Croutons
2 Canyon Bakehouse English Muffins, Split
4 slices favorite vegan "cheddar" slices (or regular cheddar if you can have dairy)
Vegan margarine (or butter if you can have dairy)
Directions
Preheat a medium pot. Add a hearty swirl of olive oil and add the onion and carrot. Saute for 4-5 minutes until softened.
Add the whole garlic clove, saute another 1-2 minutes.
Add the crushed tomatoes, white rice and 2 c. of the the vegetable or chicken broth or bone broth. Bring to a boil and turn down to a simmer. Cover and cook for 20-30 minutes.
Pour the soup mixture into the base of a blender and add the fresh basil leaves. Puree until smooth. Taste for seasoning of salt and pepper and adjust as needed, also add more broth as need to thin to desired soup consistency . Pour back into the pot to stay warm while making the croutons.
Lightly spread the outside and inside of each muffin half with vegan margarine. Heat a nonstick pan over medium and place the English muffins cut side down. Toast for a few minutes until golden.
Turn over and place one slice of cheddar on each half and continue toasting on the outside, a few more minutes, until lightly golden. Sandwich two halves together so you have two full grilled cheese sandwiches and remove to a cutting board.
Pour the tomato soup into 4 bowls.
Cut the Canyon Bakehouse English Muffin grilled cheese sandwiches into squares and top soup with the "croutons."
Enjoy!
Happy Foods are the Best Foods!