We, on a regular basis, make soups for our clients. They are super nourishing, include loads of veggies, we can add bone broth, collagen, steep in some adaptogenic mushrooms, steep in some seaweed for extra minerals and then remove it for our clients who don't like it!).
Now, often there are ways that we are able to take a more "traditional" recipe like a creamy rice bake or a breaded chicken and swap out less nourishing ingredients for more nourishing ingredients without sacrificing texture or flavor. THIS is one of those recipes.
Plus, THIS is one of those recipes that is truly a 30 minute meal. You don't need precisely cut pieces of the vegetables, you really don't even need to measure properly. You can make it vegan or you can add bone broth to help out with that flu that's going around right now. You can add some chives at the end or you can add a swirl of olive oil or nothing at all! Make a big batch and have it around for a quick and delicious lunch. Totally sippable and totally delicious, I love this recipe and hope you do too!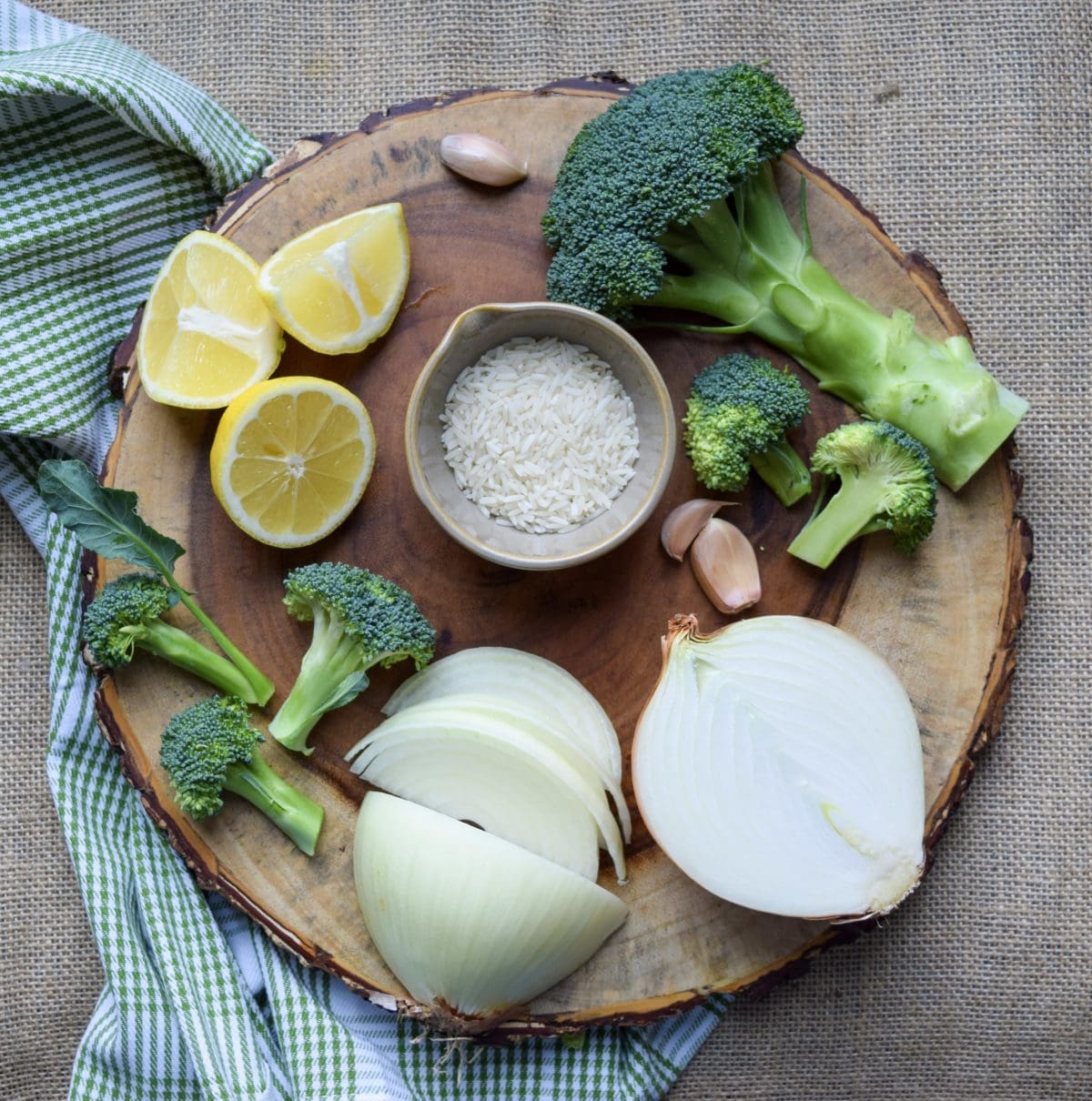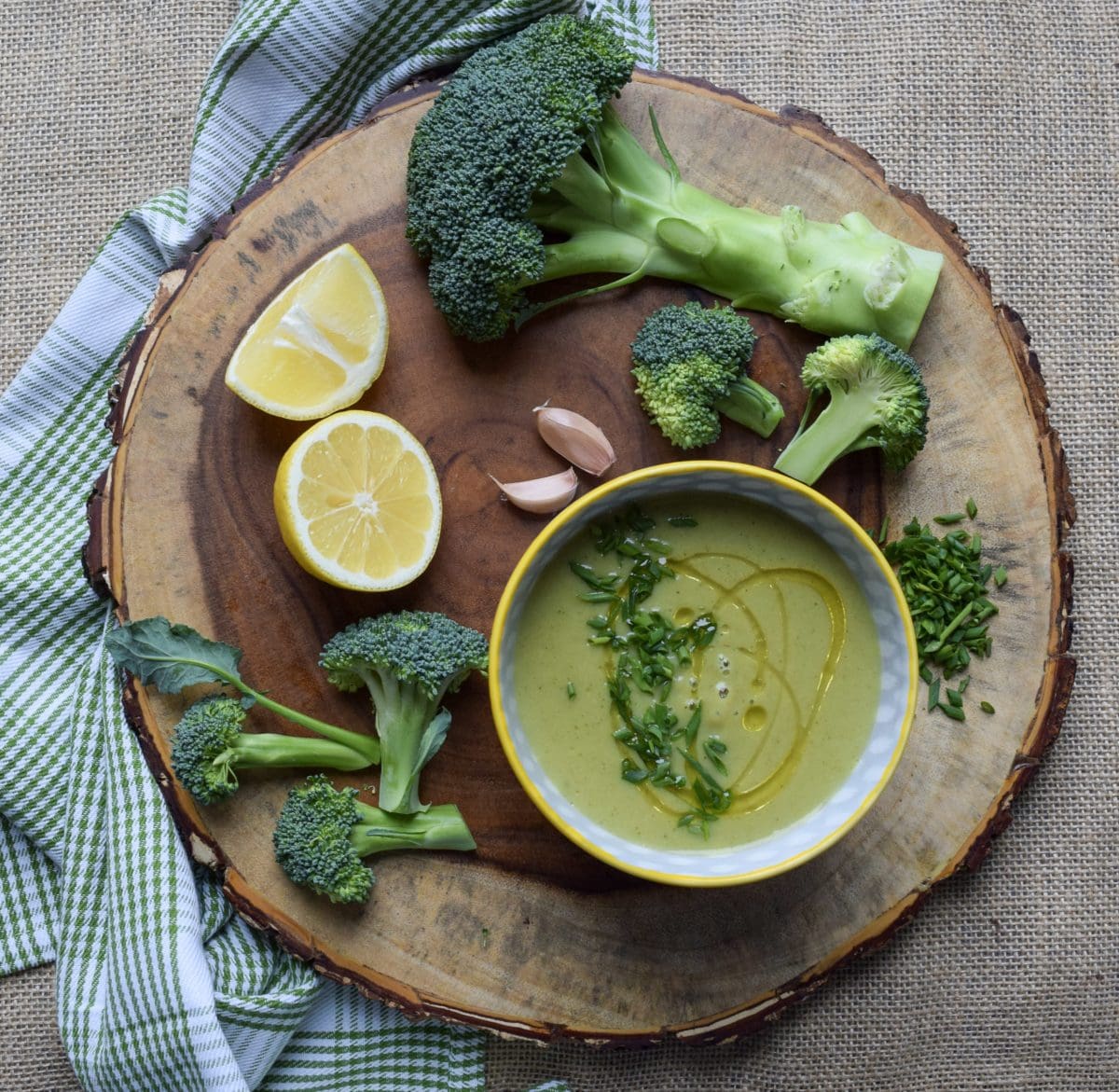 Creamy Broccoli-Lemon Soup
Free From the Top-8 Food Allergens + Potato + Corn + Sesame 
Ingredients
3 heads of broccoli, roughly chopped up (including stems!*)
2-3 cloves of garlic
1 onion, diced
2 Tbsp uncooked rice
3-4 cups vegetable stock/broth
salt and pepper to taste
lemon, chive, and olive oil to finish
Directions
Heat oil in a pan. Saute the onion until translucent, about 5-6 minute. Add in the broccoli and whole cloves of garlic and saute an additional 5-6 minutes.
Add the stock along with the rice. Season and simmer for 20 minutes until the rice is cooked and veggies are softened.
Blend until smooth. Add lemon juice and blend again. Add to a bowl and top with olive oil and chives.
*I love using broccoli stems especially in soups! Just peel the outside either with a vegetable peeler or your knife, trim off the base and then chop up and toss into the pot!
Happy Foods are the Best Foods!
xo, Kendra