It's turkey time!!! And one of my favorite refreshing things to have on the table is this delicious raw cranberry sauce. There is so much decadence and rich food at Thanksgiving it's so nice to give your palate a little reset every couple of bites with a vibrant and refreshing flavor, enter this delicious and might I add FOOLPROOF cranberry sauce.
It will take you all of 5 minutes to put together, it involves only 4 ingredients and a food processor. I guarantee it will be the simplest thing you make for Thanksgiving!
Now if you're a canned cranberry sauce kinda person I certainly won't convince you to come to the other side. I know everyone has their favorites for the holidays and you definitely want to stick with that! But if you're curious, have someone with an allergy, someone who's a vegan or if you just want to try a new recipe I implore you to give this a shot. And if you have any extra it makes a great sauce to cook with some chicken broth and a pork tenderloin or pork shoulder the week after turkey day. Win-win!
Happy Foods are the Best Foods!
xo, Kendra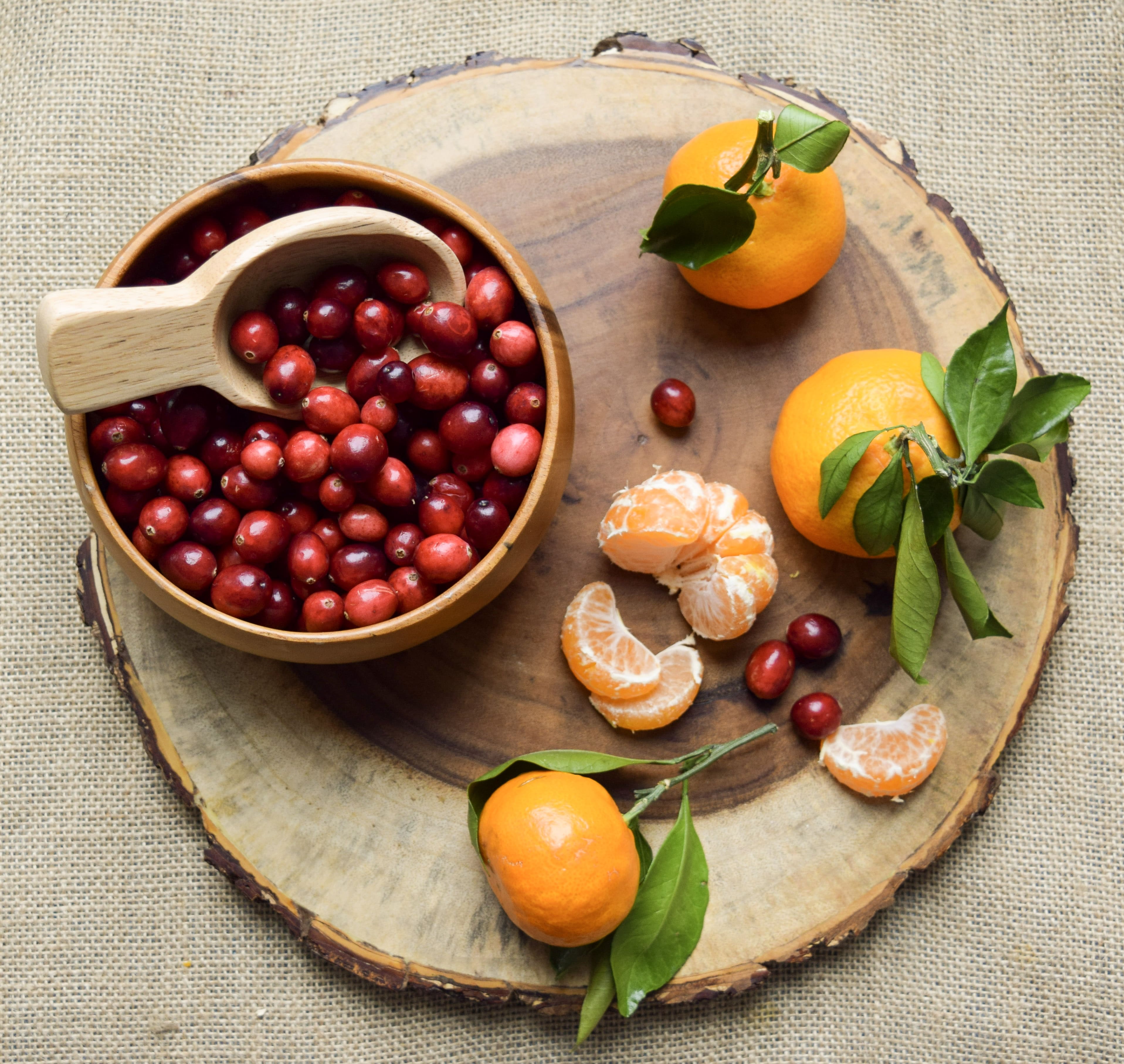 Kendra's Favorite Cranberry Sauce
Free from Top-8, sesame, mustard, potato
Ingredients
1 bag raw cranberries, rinsed
3/4 c. granulated sugar (use 1/2 c. maple syrup for AIP)
pinch cinnamon
zest of 2 clementines plus the peeled clementines
Directions
Add everything to the bowl of a food processor and pulse until finely chopped.
Pour into a storage container and keep in the refrigerator at least 2 hours before serving or up to 1 week.
Gobble, Gobble!