Snacking, while sometimes touted as being "naughty", can actually be a great way to add some extra nutrition into your noshing! We are also still in this time when we are spending much of our time at home or at least staying in so let's try some new appetizer ideas, shall we?
This recipe came to me after catering last weekend. We were supposed to add a swoosh of whipped eggplant to the top of some Naan (before adding my favorite topper-seared halloumi). But, thanks to present times, I couldn't find an eggplant anywhere! So I thought, what is creamy and dreamy like a roasted eggplant, what can I easily swoosh and what will have a similar blank canvas for the flavors I wanted: Cauliflower!
And after reducing it down on the stove slightly I realized this would be an incredible hummus substitute. Whether you are dealing with some gut issues, you can't have legumes, you have a chickpea allergy or you just want an easy way to add some more cancer fighting veggies into your meals this recipe will be a great addition to your menus!
Plus it's just so easy.
So get after your snacking. Afterall, it's just veggies!
Stay healthy out there, Drizzlers
xo, Kendra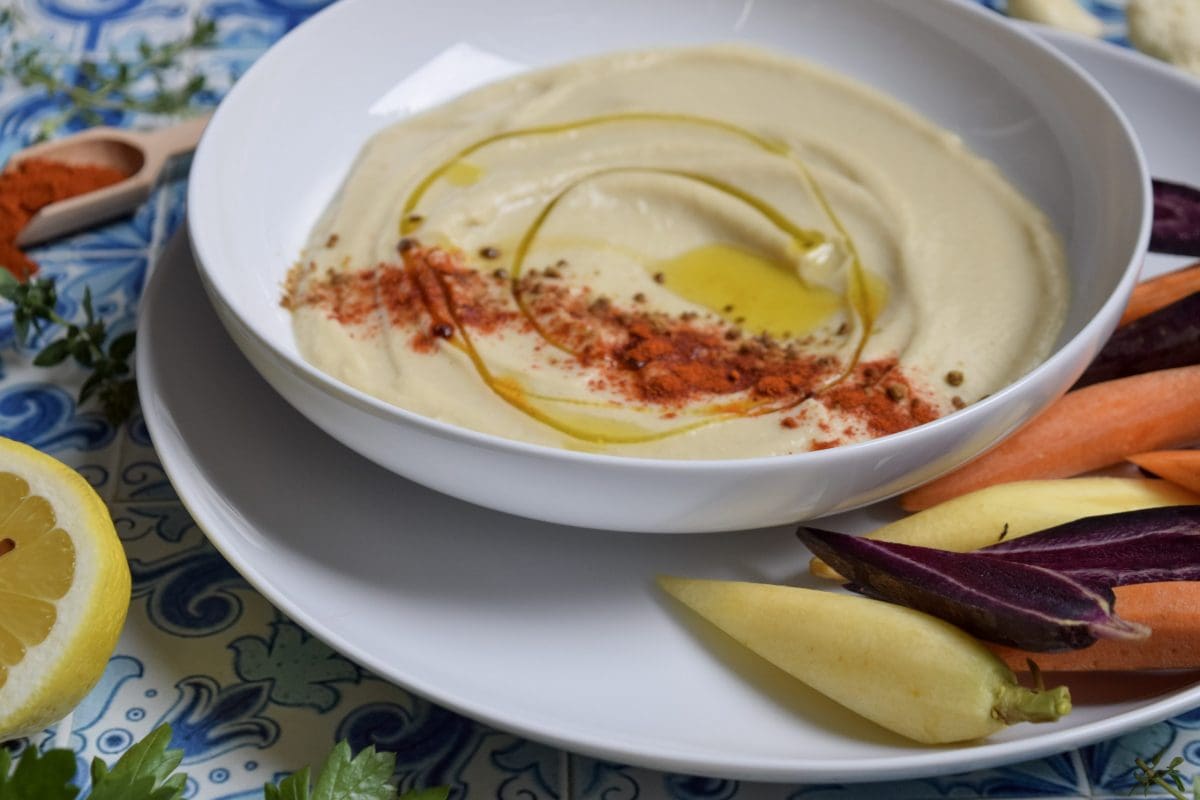 Cauliflower Hummus
Free From the Top-14 Food Allergens, Vegan, Grain Free, Legume Free
1 pound cauliflower florets
1 clove garlic, peeled
1-2 tsp. cumin
1-2 tsp. salt
1-2 tsp. smoky paprika
zest from 1/2 lemon
olive oil
Directions
Simmer the cauliflower in lightly salted water until it's soft.
Add the cauliflower to a high speed blender or a food processor. Add the garlic, 1 tsp. cumin, 1 tsp. salt, 1 tsp. smoky paprika, lemon zest and a good glug of olive oil.
Blend or puree until silky smooth, adding a smidge of water as needed to blend.
If you'd like it thinner pour back into a saucepan and warm over low heat until it's bubbled and thicker, about 15 minutes.
Chill and serve with your favorite vegetables, chips or crackers!
Happy Foods are the Best Foods!