Back to School with Alphabet Soup!
---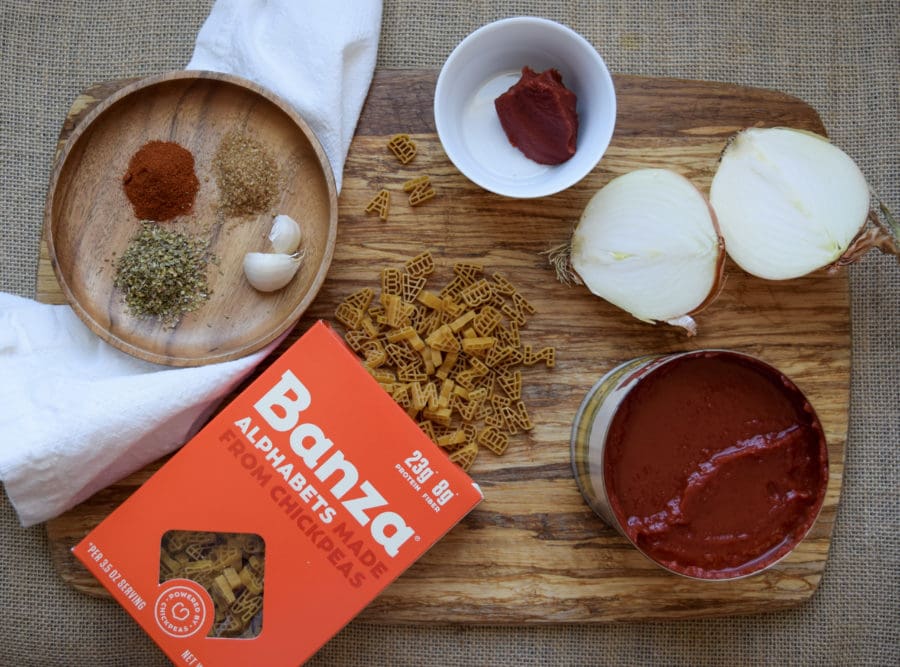 Do you remember eating SpaghettiOs as kids? We occasionally had it when I could convince my parents to buy it or sneak it in the cart (why?!). They had the regular version and the one with the mini "meat-like" meatballs. For some reason I felt like everyone loved it for lunch. Was it because it felt like a meal? Was it because it was warm and not some soggy sandwich that had been made 5 hours earlier?
Well, if you are feeling nostalgic or just want to recreate some type of SpaghettiOs recipe for your kiddos I've got you! Heading back to school can always be stressful and the lunch part extra stressful between what the school allows, allergies, picky eaters, and the list goes on and on.
What we all can agree on, I'm pretty sure, is that most kids like a warm lunch. Most kids like pasta of some sort. And most kids like tomato sauce. So when Banza came out with their alphabet shaped chickpea pasta I knew exactly what I was going to do with it. My own clean, allergy adaptable and delicious riff on that classic canned lunch. And, holy moly, you guys it tastes just like I remember!! And while it tastes that way it won't give your kiddos the same sugar-starch crash because it's filled with good for you ingredients. The bonus? You'll want to make extra for yourself to bring in your own princess thermos to work 😉
Happy Food are the Best Foods!
xo, Kendra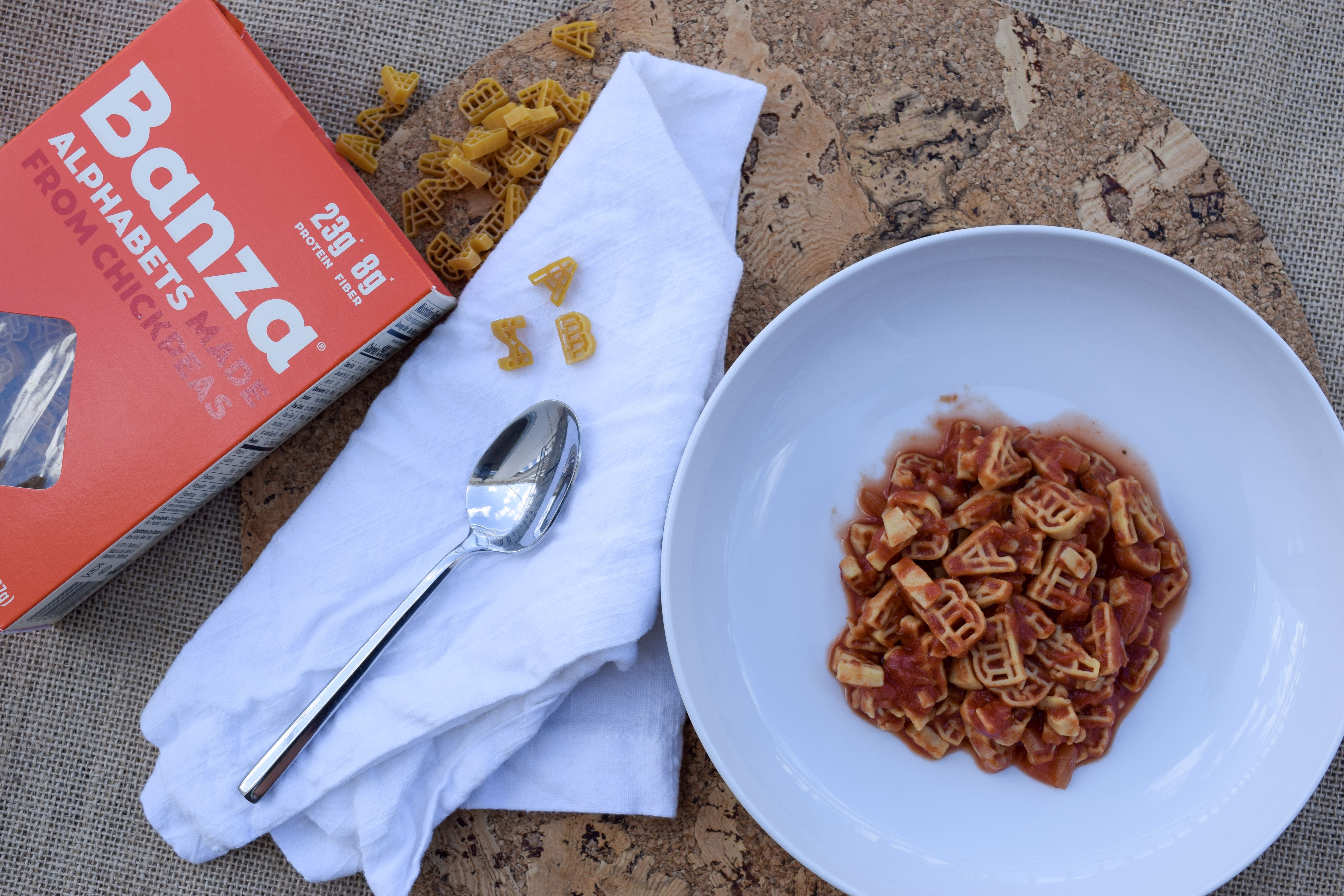 Alphabet Soup
Free from the Top-8, corn, sesame, potato
Makes 4-5 Servings
1/2 yellow onion, diced
2 cloves garlic, minced
1-28 oz. can crushed tomatoes
2 T. tomato paste
1 T. dried oregano
2 t. granulated sugar
2 T. sweet paprika (also known as Hungarian)
pinch salt
1 box Banza Alphabet Noodles
Directions
Preheat a medium saucepan for 30 seconds. Add a swirl of olive oil and then the onions.
Saute the onions for 4-5 minutes until they are translucent, don't brown!
Add the garlic and saute another minute.
Add all remaining ingredients, aside from the noodles, and simmer for 20 minutes.
Meanwhile, boil a pot of water and cook the noodles according to package (I like to cook them for only  minutes. They hold their cute shape perfectly with that cooking time!)
Toss the alphabet noodles with some of the sauce, adding some water to thin out as much as you would like.
**for school lunches, I prefer to toss the noodles and the sauce together the morning of packing the lunch. I find it lasts better that way!