Apple Pie Sunflower Seed Butter
---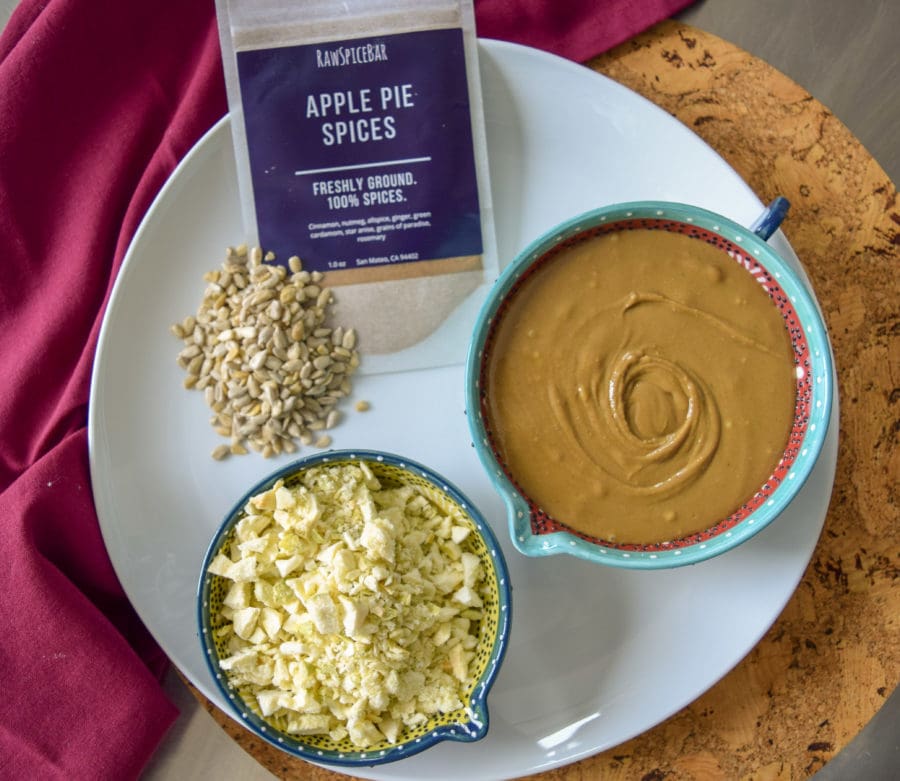 There are some new studies that show you shouldn't snack. You should be able to get enough nutrition and energy from your breakfast, lunch and dinner to last you between meals. Ok, I get it and that makes absolute sense but you know what? LIFE. Life is what. Life happens and sometimes I need a snack.
So what does that mean? A nutritious snack, a snack that you eat because it tastes delicious and it will keep you sustained until the next meal. Enter this new, super tasty and fun sunflower seed butter dip that I thought up a few weeks back. I love seed butters and nut butters (just no peanut butter in our house!).
Everyone loves apples and with their seed and/or nut butters so I thought, why not put the apples inside the sunflower seed butter?!? This recipe is so easy to make and you can whip up a big batch at once and it will last a few weeks. So pop this together as soon as you can so you're prepared with a delicious and nutritious snack to tame your tummy!
Happy, healthy eating!
xo, Kendra
Apple Pie Sunflower Seed Butter
Free From the 14 Most Common Allergens
2 cups sunflower seed butter (or your favorite seed or nut butter)
1 c. freeze dried chopped apples
1 T. RawSpiceBar Apple Pie Spice or 2 t. cinnamon + 1/2 t. ginger + 1/2 t. nutmeg
Directions
Mix everything together and store in an airtight container for 3-4 weeks.
Enjoy!