With the Super Bowl right around the corner I've been thinking about some fun and new things to make. Of course there are the usual suspects, chips + guac, pizza, wings. Jalapeño Poppers can often be part of that list. However, they are often not gluten free,  are deep fried or full of a bunch of junk.
Well, I've been doing some fun work with the brand, Cloudies, and they tasked me with a Super Bowl recipe. And this one is SO fun! Rather than stuffing the jalapeños fully with cream cheese that can make them heavier I decided to lighten them up with a mixture of cream cheese plus greek yogurt then added minced green onion, salt and pepper and optional chipotle powder. Wrapped that in a cheddar Cloudies and then wrapped that in a piece of bacon. What is NOT to like about that fun situation?!
This is also the simplest recipe. The hardest part is really scooping the seeds out of the jalapeño- so that tells you the ease factor of this. How do we get that filling inside without a mess you might be wondering? Scoop the cream cheese-yogurt mixture into a baggie, press down into the corner, snip off the edge and voila! Easy peasy.
Now go get your ingredients and get ready for game time!
xo, Kendra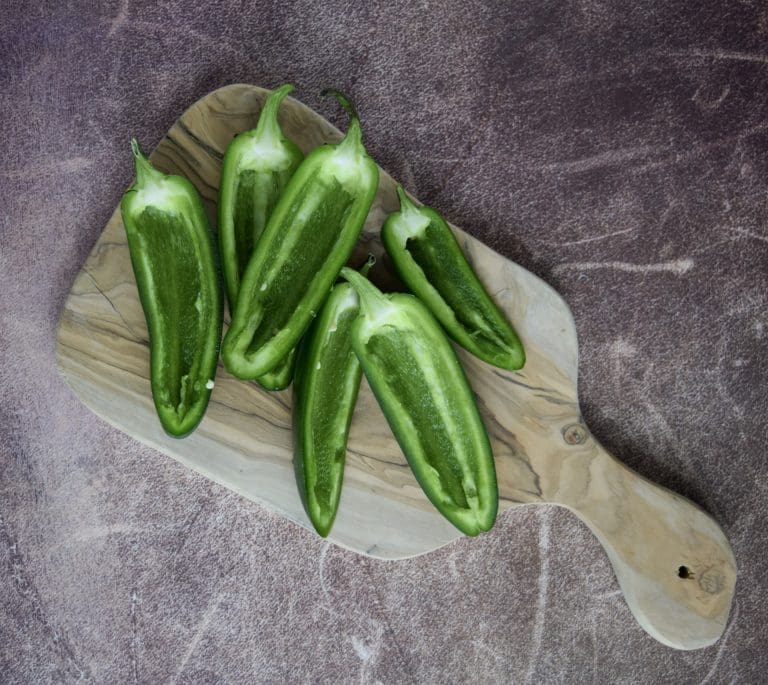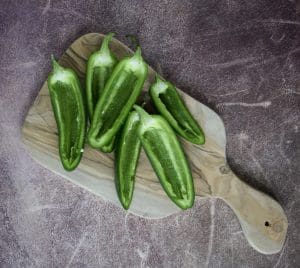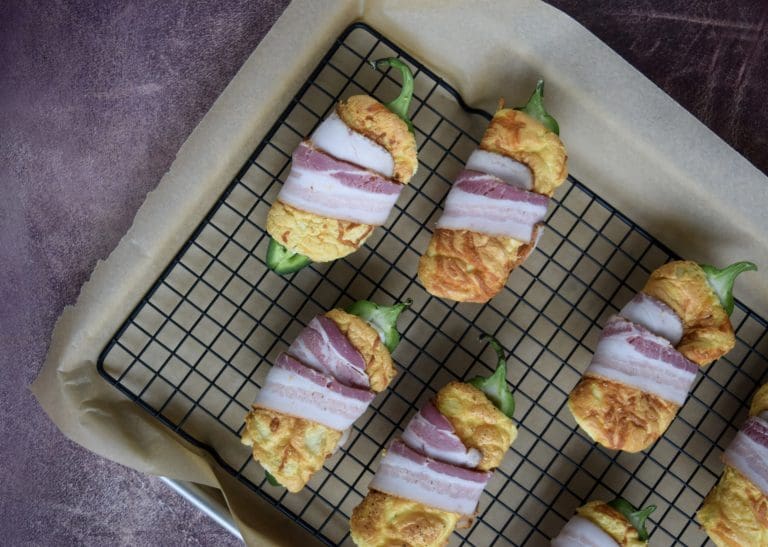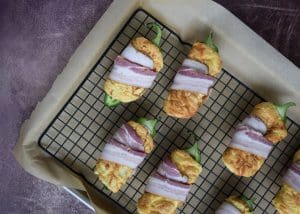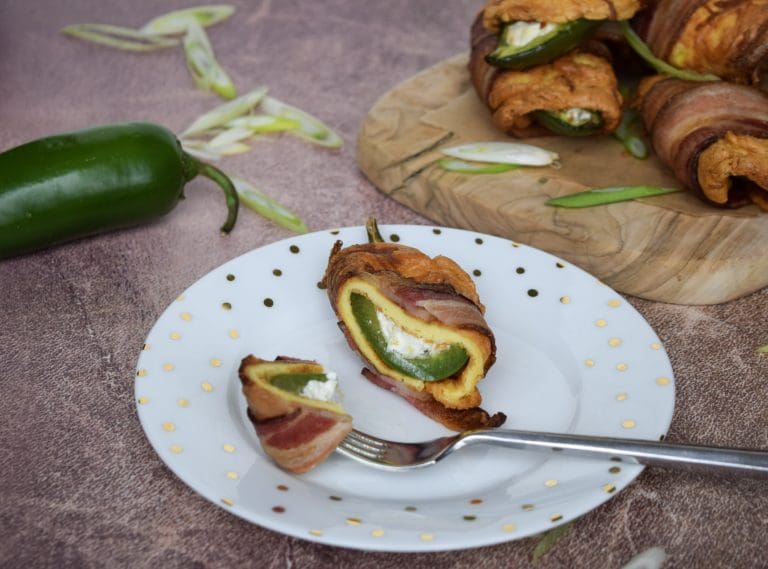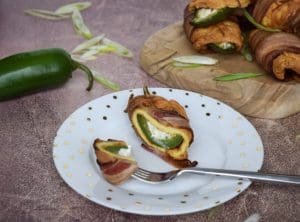 Cloudies Wrapped Jalapeño Poppers
Makes: 10 Poppers
Prep Time: 20 minutes plus baking
Ingredients
5 jalapeños

½ c. cream cheese, softened

½ c. greek yogurt

2 green onions, finely minced

⅛ tsp. Salt

*Optional 1/8 tsp. ground chipotle powder

10 Cheddar Cloudies

10 pieces thin sliced bacon
Directions
Preheat oven to 400 degrees. Place a piece of parchment paper or foil on a rimmed baking sheet and place a wire rack on top.

Slice the jalapeños in half, trying to keep a bit of the stem on both halves.

Use a small spoon to scoop out the seeds and all the white pith. Discard.

In a small bowl, whisk together the softened cream cheese, greek yogurt, green onions and salt. Scoop into a small baggie.

Snip the end of the baggie and fill each of the 10 halves of jalapeños with the mixture. (you can also do this with a spoon but the baggie makes life much easier and cleaner!)

Use a rolling pin to gently flatten the cloudies and then wrap them around the filled jalapeños.

Wrap the bacon around the Cloudies, making sure to have the end wrapped on the bottom to keep it from curling up.

Bake on the rack at 400 degrees for 20-22 minutes, cool 5-7 minutes and serve!
Happy Foods are the Best Foods!