Quarantine Kitchen Series: Asian Meatballs
---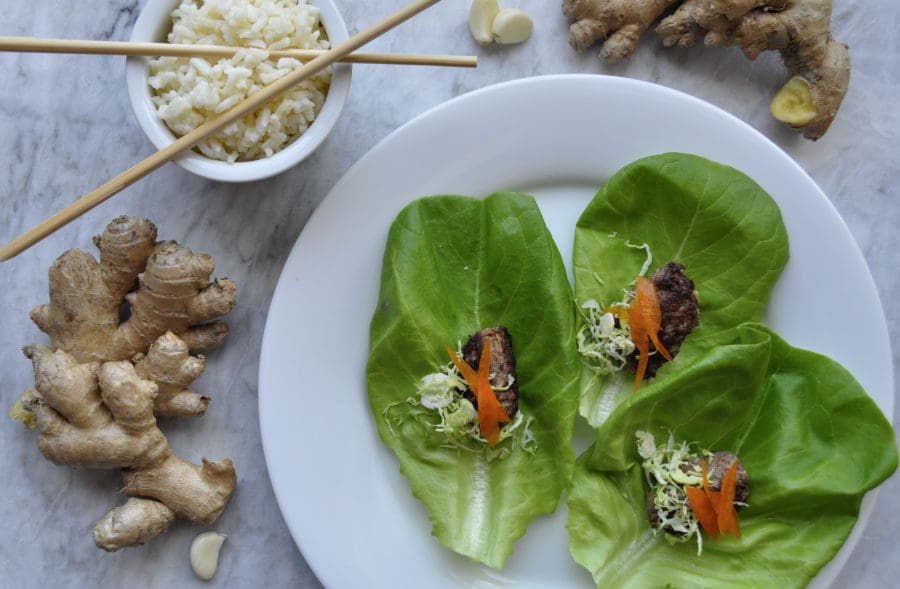 While the food photography here isn't my finest, this recipe is! It's as delicious as you would think it could be! I love these Asian inspired meatballs because they can be made into so many different meals and really give you some fun options from one recipe. Served with sauteed veggies, added to a fried rice, made into lettuce wraps and so many more options.
Serving then lettuce wrap style is one of my favorite ways to enjoy them. It's a really fun way to have dinner-lay everything out on the table and let everyone build their own! You can use different sauces, different toppings maybe even have some rice on the side.
And if you can, I recommend you make the meatball mixture the day before you plan to cook them, it really allows the ginger and the garlic time to flavor the meat to it's fullest ability and really shine with flavor! But if not, trust me they are still tasty.
Stay safe out there, Drizzlers!
xo, Kendra
Asian Meatballs
Free From Top-8, Potato, Corn, Sesame, Mustard
Serves 4
3# piece peeled ginger
4 cloves garlic
4 green onions/1 medium shallot
1 pound ground beef, 85% or 90% OR ground chicken thigh
1/2 tsp. salt
Directions
Roughly chop the ginger, garlic and green onions or shallot and place into the bowl of a small food processor. Pulse until finely chopped. Alternatively, finely chop with a knife.
Add the ginger, garlic and onions to a bowl and mix with the ground beef or ground chicken in until it's all evenly blended.
Portion out into golf ball sized pieces and then roll into a meatball shape. Place to the side.
Preheat a large pan for 1-2 minutes until hot, lightly drizzle some oil into the pan. Place the meatballs in and sear until they are nicely browned and easily release, turn and brown all over about 1-2 minutes per side over medium heat.
Enjoy with steamed rice, sauteed vegetables or with butter as lettuce wraps!*
*when I serve lettuce wraps I'll often set out the following: shredded carrots, shredded watermelon or daikon radish, sliced green onions, crispy pan fried shallots, micro greens. Plus steamed rice and a dipping sauce….check my No Soy Soy Sauce for a tasty option!