This is my favorite time of fall. When we've just turned over from late Indian summers and everyone, myself included, is still excited about the arrival of fall produce. Squash, Brussels sprouts, root vegetables all make me happy. Ask me in February? I'll be ready for a ripe, juicy berry. But for now, I'm happy with a cute little sugar pumpkin.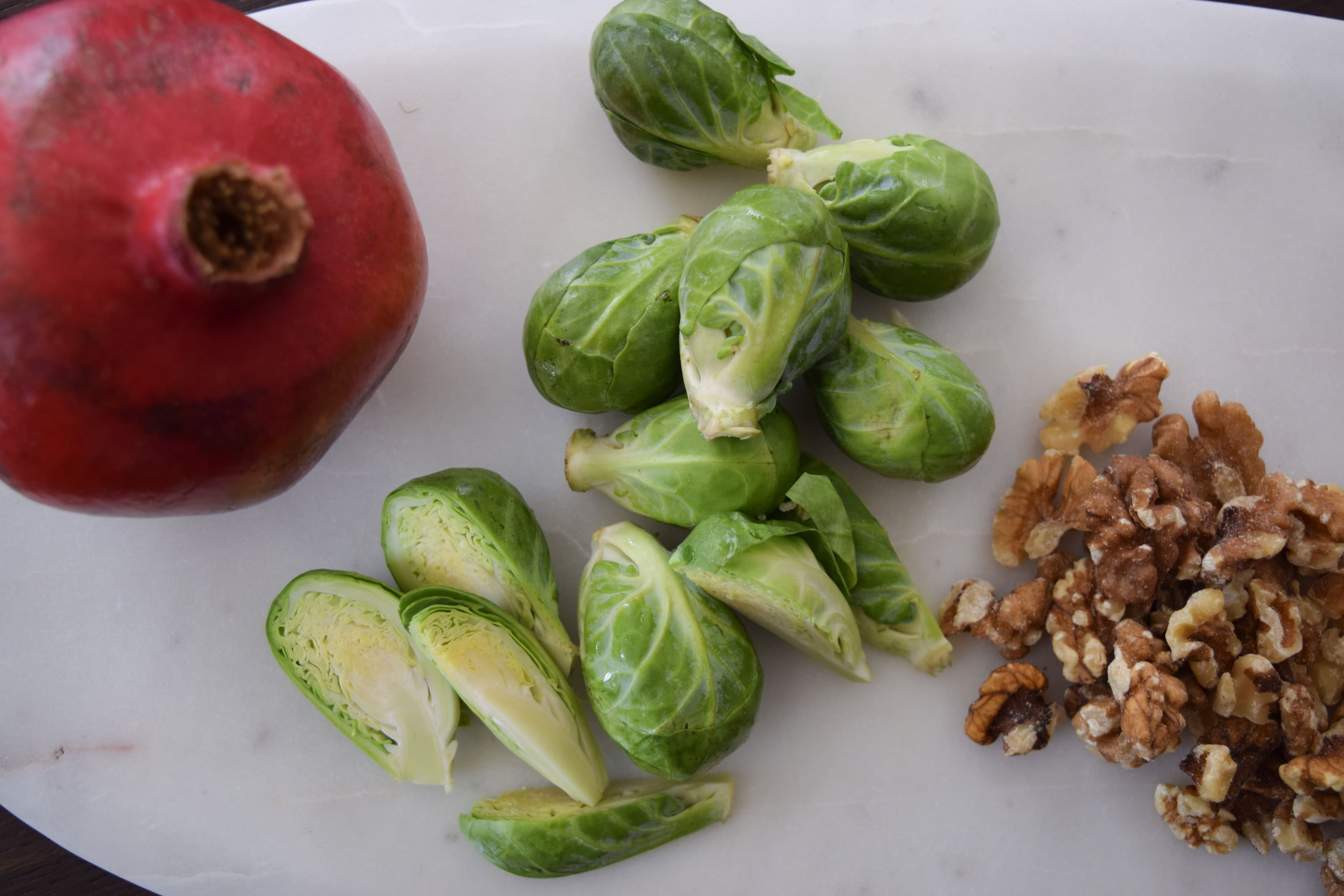 Thanksgiving is also always at the forethought of my recipe creations this time of year. Drizzle prepares many Thanksgiving dinners for our clients and I always like to switch up what is prepared from year to year. Well, this recipe has certainly made the roster for this year's offerings. And the best part is it's pretty darn easy. Roasting Brussels sprouts, adding some toasted walnuts along with pomegranate seeds and a little drizzle of pomegranate molasses. And if you're feeling extra festive you can make the Coconut Whipped Butternut Squash from my cookbook and make that the base layer. Top with the Brussels, walnuts and pomegranates and you have a jewel colored side dish that everyone will love!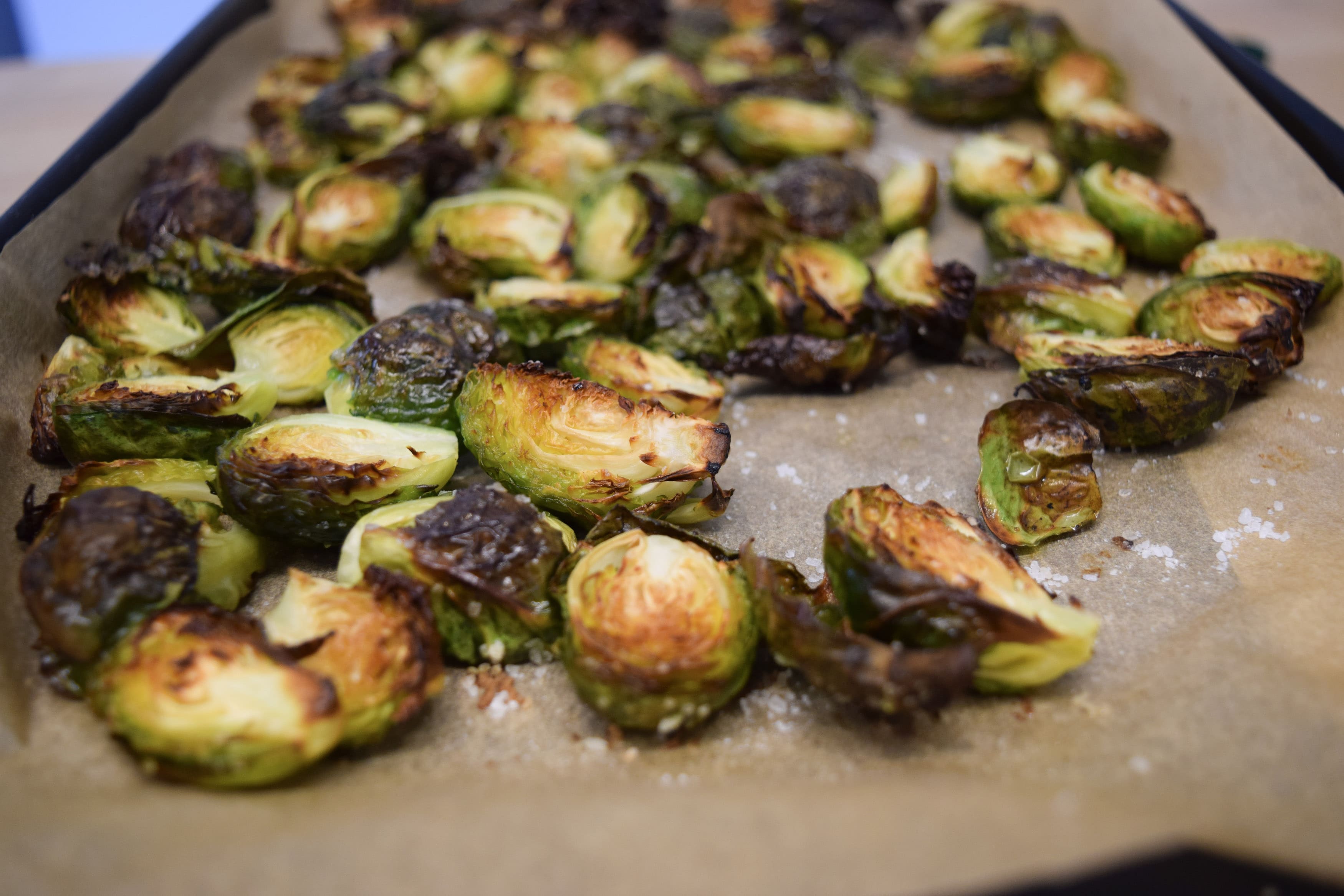 If you aren't feeling terribly ambitious, then just roast off some brussels. I mean, how good do these little golden cabbages above look! Shave on some parmigiana or drizzle over a little balsamic glaze and you have just as beautiful and delicious of a dish.
But if these flavors sound good to you I recommend you try the recipe below. Head over  here to purchase the Drizzle Kitchen Favorites digital cookbook and make the Coconut Whipped Butternut Squash to serve below the brussels. Trust me, that alone will be a staple in your house. Plus with the crunchy roasted brussels and the tangy pomegranate seeds on top of that fluffy whipped deliciousness? You'll be the hero of Thanksgiving.
happy, healthy eating! ~kendra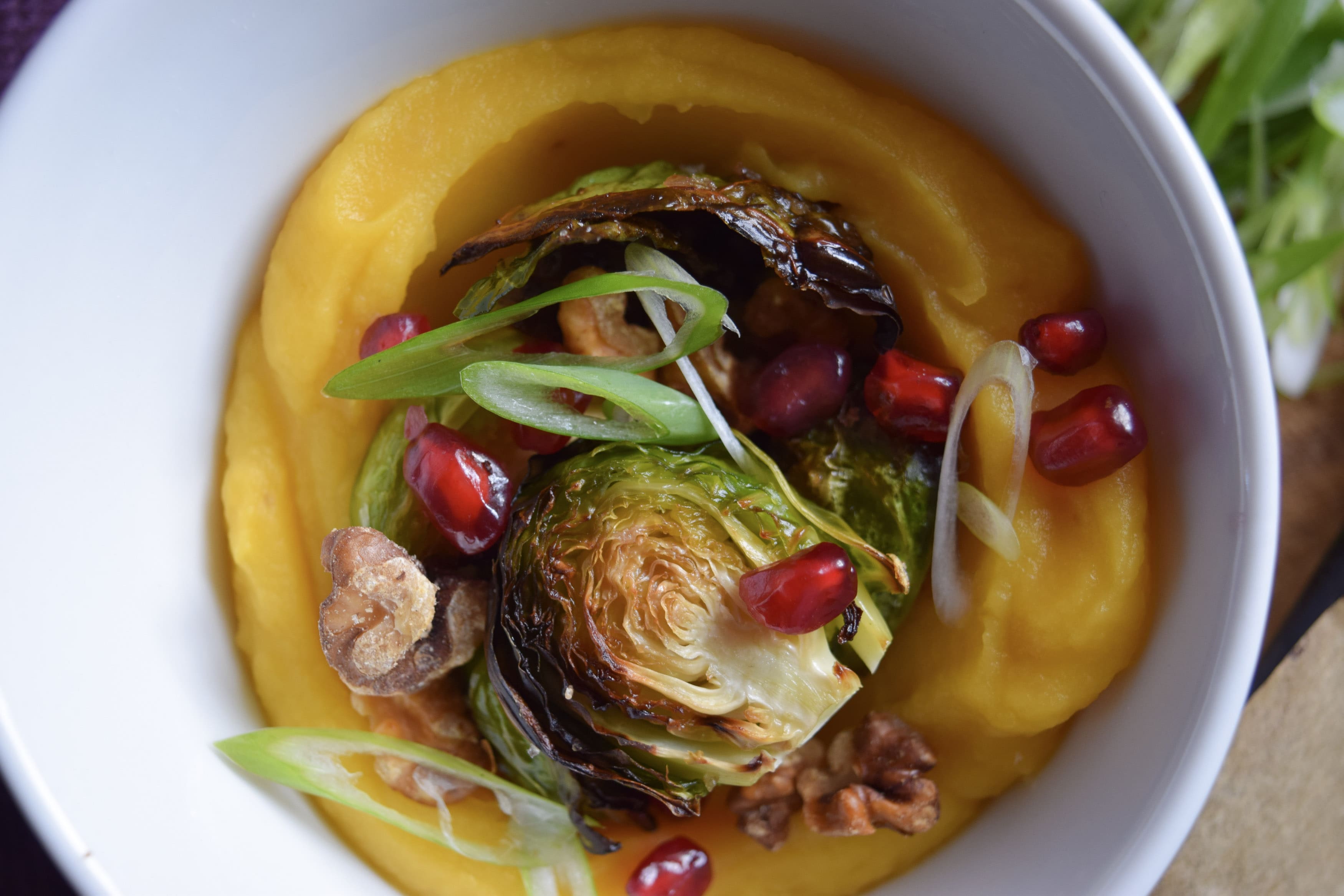 Toasted Walnut and Pomegranate Roasted Brussels Sprouts
*gluten free, vegan and allergy adaptable*
Serves 6-8 as a side
1 pound Brussels sprouts, trimmed and halved
olive oil
sea salt
1 cup toasted walnut pieces*
½ c. pomegranate seeds
2 green onions, thinly sliced
3 T. pomegranate molasses (found at specialty food stores and most Whole Foods)
optional-Coconut Whipped Butternut Squash-p. 25 of the Drizzle Kitchen Favorites Cookbook
Directions
Preheat oven to 400, preferably convection if you have that option. Line a rimmed baking sheet with parchment paper.
Toss the halved Brussels sprouts with a good glug of olive oil and sea salt. Pour onto the parchment lined sheet.
Roast for 20-25 minutes until golden brown and the outside leaves are crunchy.
Pour the roasted brussels into a bowl and toss with the toasted walnuts, pomegranate seeds, sliced green onions and the pomegranate molasses.
Pour into serving dish or on top of the coconut whipped butternut squash if serving with that.
*to make nut free: substitute toasted pumpkin seeds for the walnuts.
SaveSave
SaveSave
SaveSave
SaveSaveSaveSave