Weeknight dinners seem to be what everyone has the hardest time with. How can you make things tasty but also cook quickly for meals that make everyone happy on a weeknight? Well, a little preparation and a few recipes that will become memorized staples in your rotation are sure to help! And this marinade is a winner. Everyone I make this for whether it's friends, family or clients, loves this flavor combination. And most of the ingredients you likely have in your pantry already.
I love to marinate chicken thighs in thighs, it's also a delicious pork tenderloin marinade and if you're more of a white meat person throw some on some chicken breasts. Don't eat meat? This is tasty brushed on mushrooms before grilling or a delicious broccoli marinade! Marinate anywhere from 4 hours to 24 hours for delicious flavor. You don't want to marinate too long or else you end up doing the opposite of flavoring and helping keep the meat tender. The acid from the vinegar can work on the meat to begin to break it down rather than just flavor it.
And add your own twist to this! Have fresh oregano? Throw some of that in there, just be sure to remove it before broiling or grilling 🙂 Prefer sherry vinegar to red wine vinegar, use that instead! And tip- if you want to marinate and then freeze, just eliminate adding the salt…..it concentrates when you freeze it so add the salt after you thaw it out!
xo, Kendra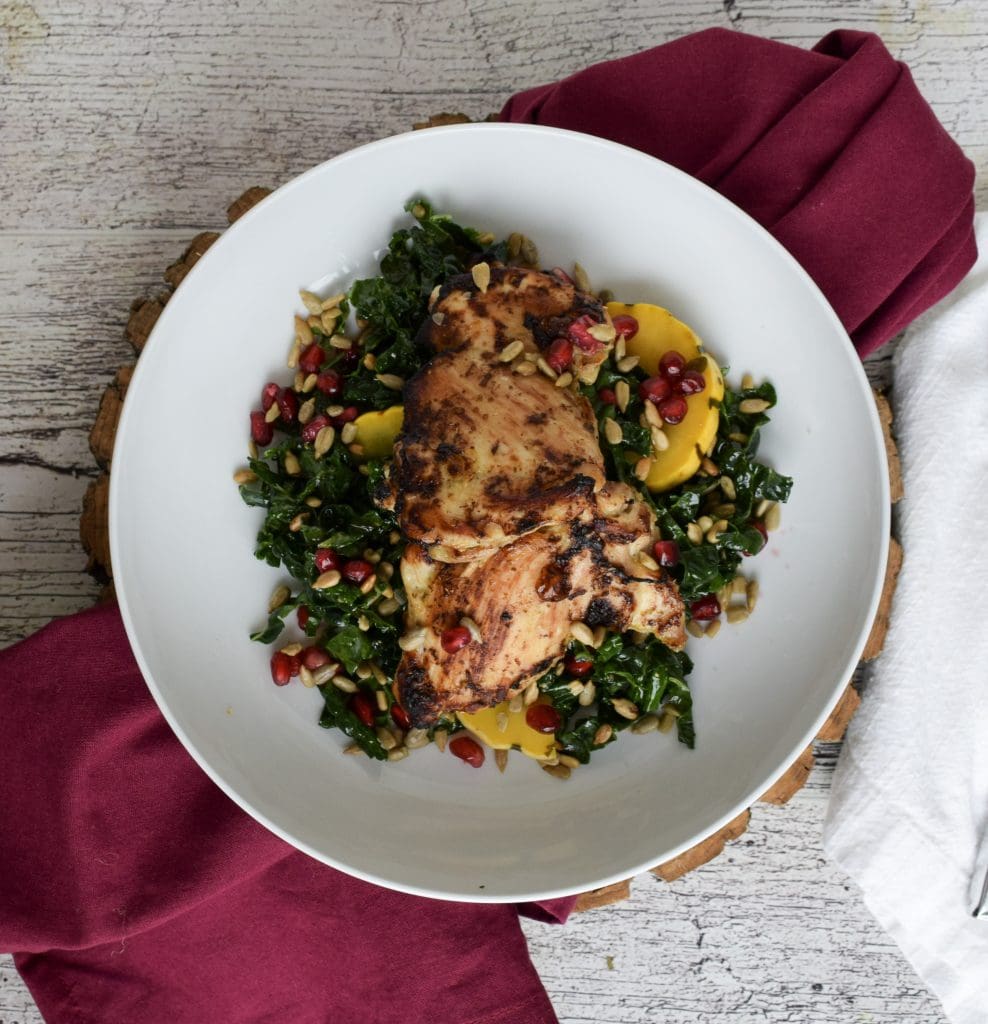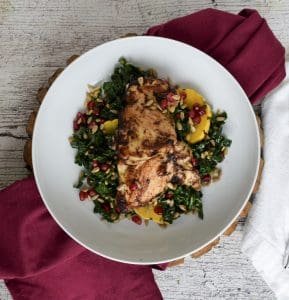 My Favorite Marinade
Low Fodmap*, Free From the Top-9, SIBO Friendly*
Makes: 1/2 c.
Prep Time: 5 minutes
1/3 c. olive oil
3 Tbsp. red wine vinegar
2 Tbsp. dried oregano
3 Tbsp. honey
2 cloves garlic, grated over microplane
1/2 tsp. fine sea salt
Directions
Whisk everything together and use right away or within 1 week.
*To make Low Fodmap, use garlic infused olive oil. Eliminate the grated garlic and replace the honey with maple syrup.
*To make SIBO friendly, use garlic infused olive oil and eliminate the honey + grated garlic
Happy Foods are the Best Foods!