Zucchini and Lime Millet Summer Salad
---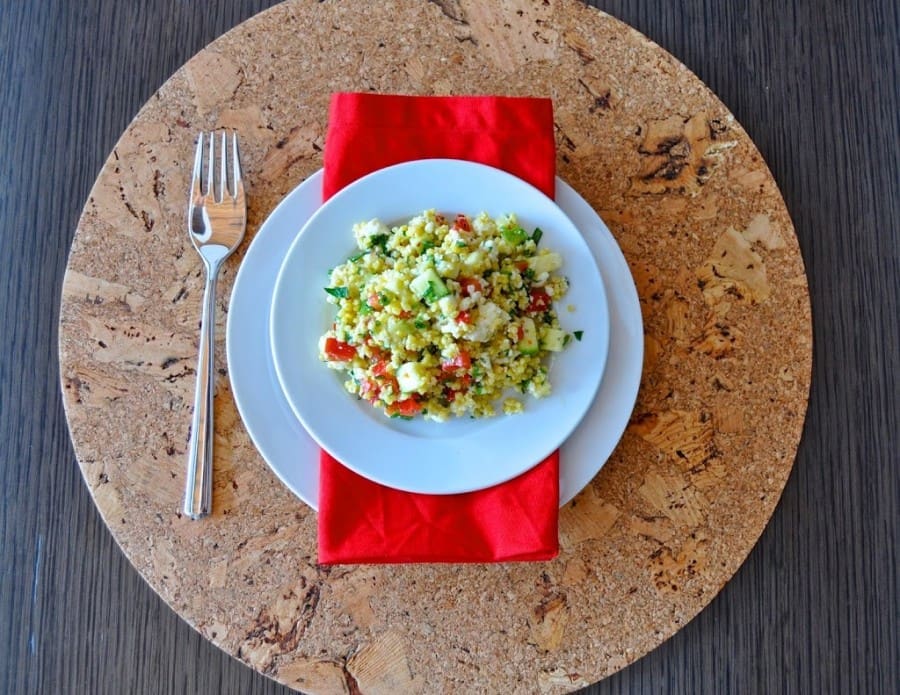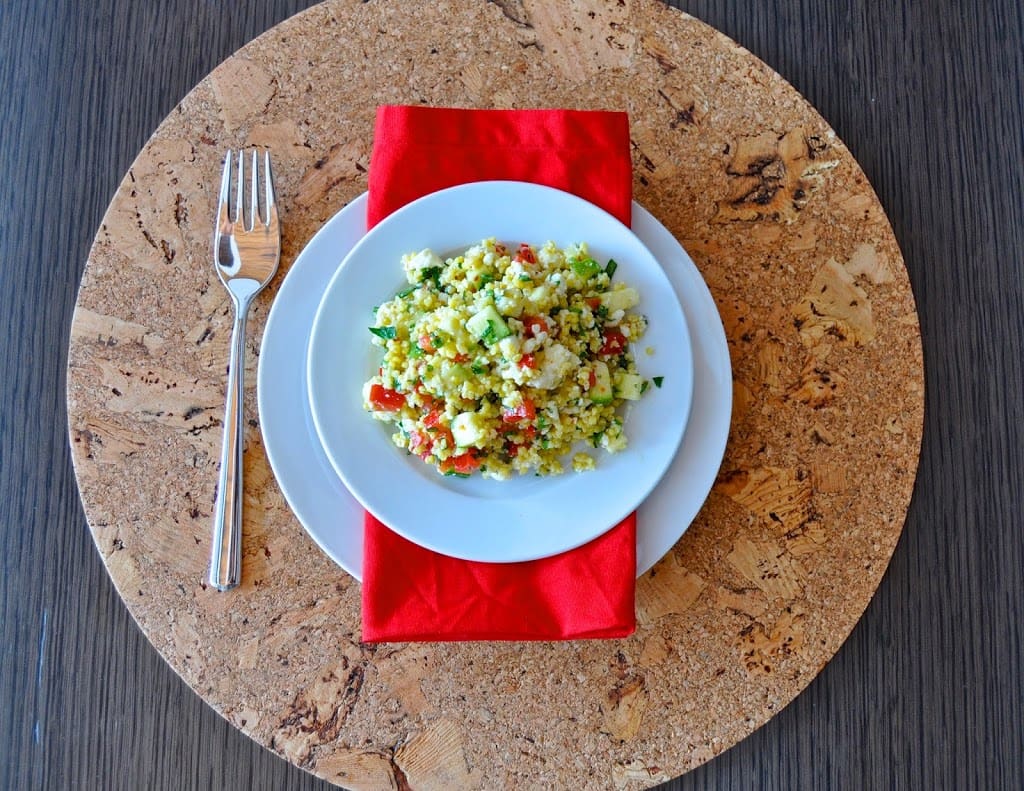 I recently did a cooking class for some really fantastic ladies up at a gorgeous Wisconsin lake house. We had such a great time and I loved teaching them about some of the food and nutrition factoids that are running through my brain. They had great questions and were hungry (pun intended) for information about different food debates, different products and of course recipes.
One of the recipes I planned to teach them is this millet salad (I switched it to a different corn salad at the last minute….another recipe I must post for you lovelies!). It's is one of those that I just want everyone to know about! It just says summer. It is very light, has just a handful of seasonal ingredients and more importantly it is easy to throw together because, really, you want to be hanging with your friends and a glass of rosè outside not inside in the kitchen.
Another reason why I love this recipe is that it is such a great base for a gazillion other salads. Start with this and then add some leftover grilled chicken slices or a nice piece of salmon. You could keep it vegetarian and add some black beans and toasted pumpkin seeds. So make your own creation and keep enjoying those patios, gardens and boats until summer closes its doors.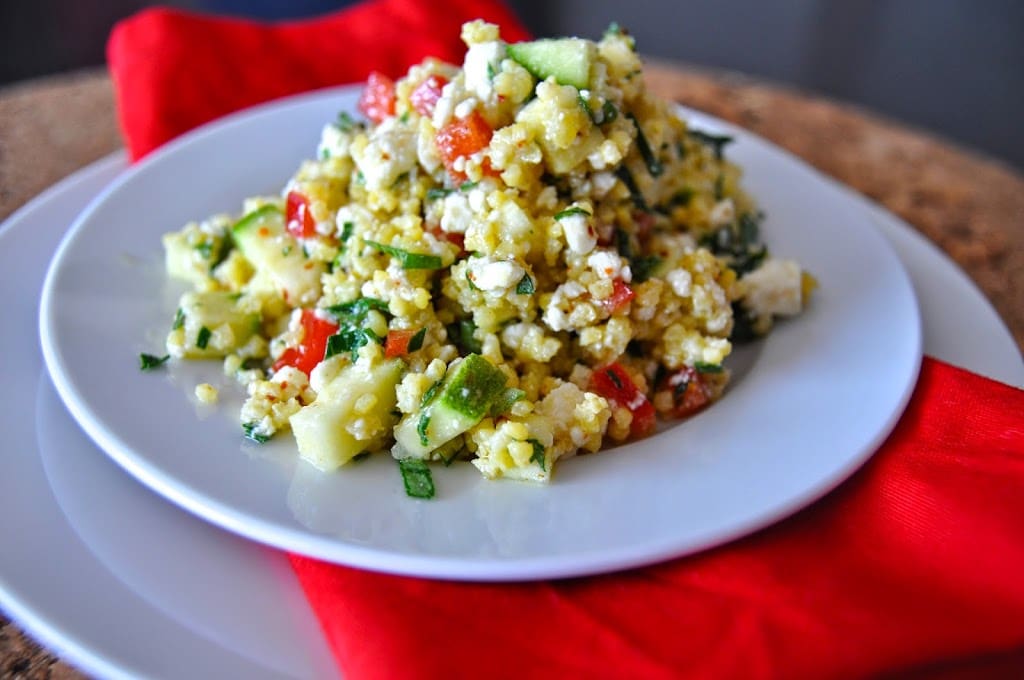 Millet Salad with Zucchini and Lime
Serves 4-5 as a side
·
2 zucchini, finely diced
·
1 bunch green onions, finely diced
·
1 red pepper, cored and diced
·
zest and juice from 2 limes
·
½ c. crumbled queso fresco
DIRECTIONS
1.
Pour the millet into a large bowl.
2.
Add the finely diced zucchini, green onions, red pepper, zest and juice from limes. Drizzle with plenty of olive oil and season to taste with salt and pepper.
3.
Fold in queso fresco and enjoy!
happy, summertime eating! ~Kendra