This winter has been a doozy and it's only the beginning of January! In Chicago that means we have about 4 more months of winter inspired weather to navigate through. That being said, as proper Chicagoans we've seen our share of weeks that range in temperatures from 60 degrees to 15 degrees. Literally. If you think I'm kidding look up last week's temperatures.
What does that translate into? Flu, cold, sniffles, coughs, suppressed immune systems and the potential for just feeling drained. It's the time of year when you just want to bundle up and sleep through it. BUT there are ways we can kung fu fight back! We all know the routine but I will preach it anyway, plenty of sleep + plenty of water + loads of fruits, vegetables and whole grains and the kicker truly is tea and herb/root infused drinks. If you aren't on the tea train because you don't like tea….I urge you to try some fruit based teas (non sugar) to start out with. The benefits of tea are astounding, it can literally change your body's chemical makeup and help ward off diseases and illness. Just by drinking a warm cup!
But what I've really been loving the last few years has been turmeric-honey infused mylk (anything that isn't dairy based milk, i.e. cashew milk, almond milk, hemp milk, etc.). A warm cup of this feels luxurious but you are actually doing something so good for yourself. Turmeric has been touted as one of the most healing and nutritious roots. Typically I make a paste that I blend into my mylks, usually made up of soaked dates/cinnamon/cardamom/turmeric/ginger. But, quite honestly, life gets in the way. Things get busy and I just don't always have time to make this concoction.
Enter Joyride Organics. I literally stumbled across Dani and her fabulously adorable bicycle cart outside of a farmer's market in Chicago last summer. Her cart was chock full of everything I had been preaching to my clients for so long-reishi, ashwaganda, teas of all sorts, etc. I mean, immediate girl crush. Not to mention she's the kindest soul and loves to educate people about the best ways to consume these medicinal little goodies.
Over the holidays I asked Dani to come for a little "girl gift bazaar" I was hosting at my place. She came with cases full of glorious goodies for us to have fun with! And she gifted me a gorgeous jar full of local honey with and turmeric slowly churned into it.
HOLY MOLY. This jar has changed my life. All I do is warm up some mylk (my favorite is almond or cashew) add a spoonful of the turmeric honey, crack of pepper, a little drizzle of maple syrup (you can only really add a smidge of the turmeric honey, it's pretty potent!) and a cinnamon stick as a stirrer. Voila! Nutritious, healing, warming and nourishing cup of deliciousness.
Want your own jar? Hop online and order one. I'm sure you'll want to add more magical things into your order as well and please allow Dani to share her knowledge with you. You will dominate this winter with Joyride Organics by your side. Let her magic cloak you in immunity support!
Joyride Organics
Happy, healing eating!
~kendra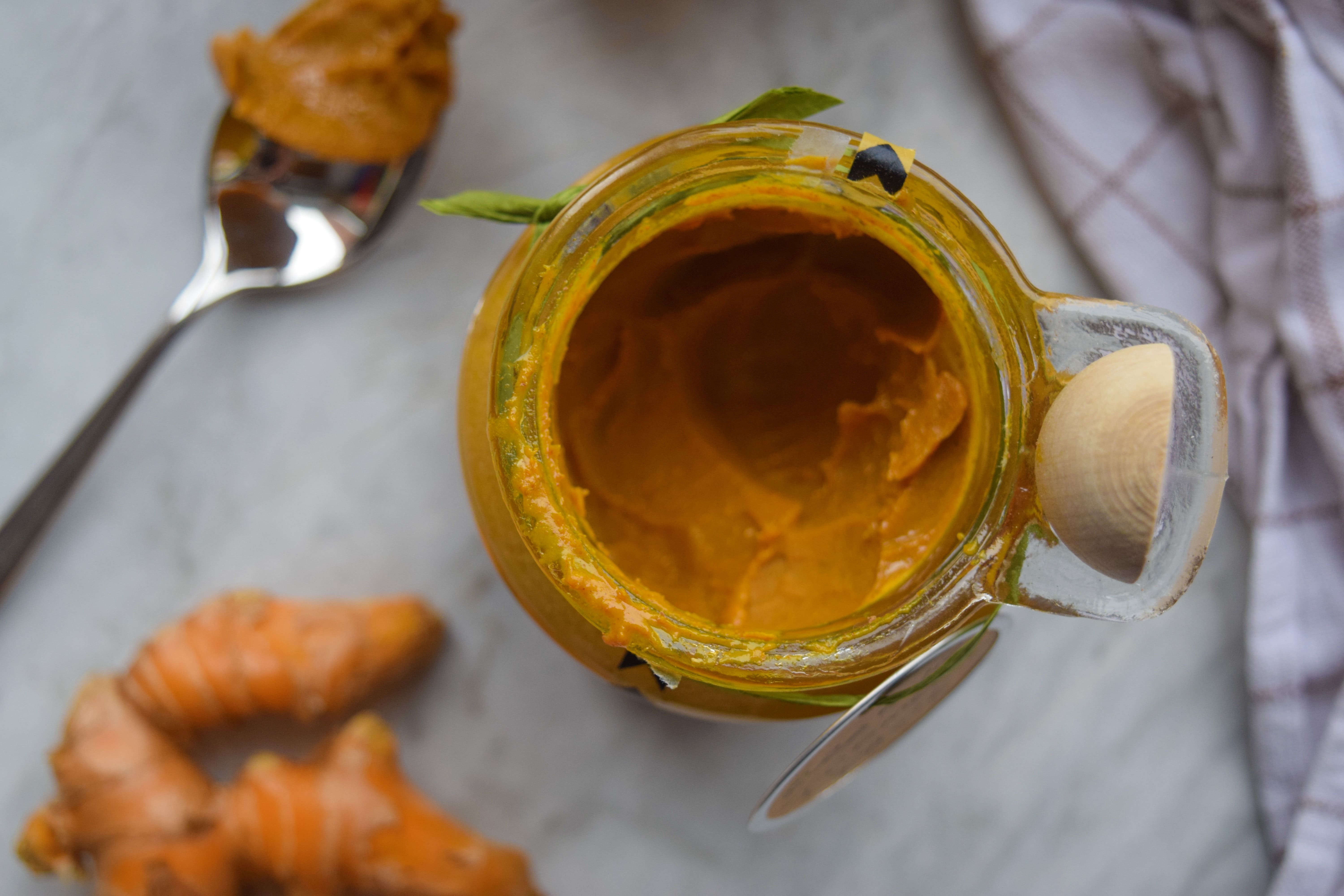 Kendra's Honey Turmeric Mylk
Warm the mylk. Stir in the turmeric paste until fully melted and mixed in. Crack in the pepper, drizzle in the maple syrup and stir it all up with a cinnamon stick for an extra kick of yummy flavor. Enjoy immediately.