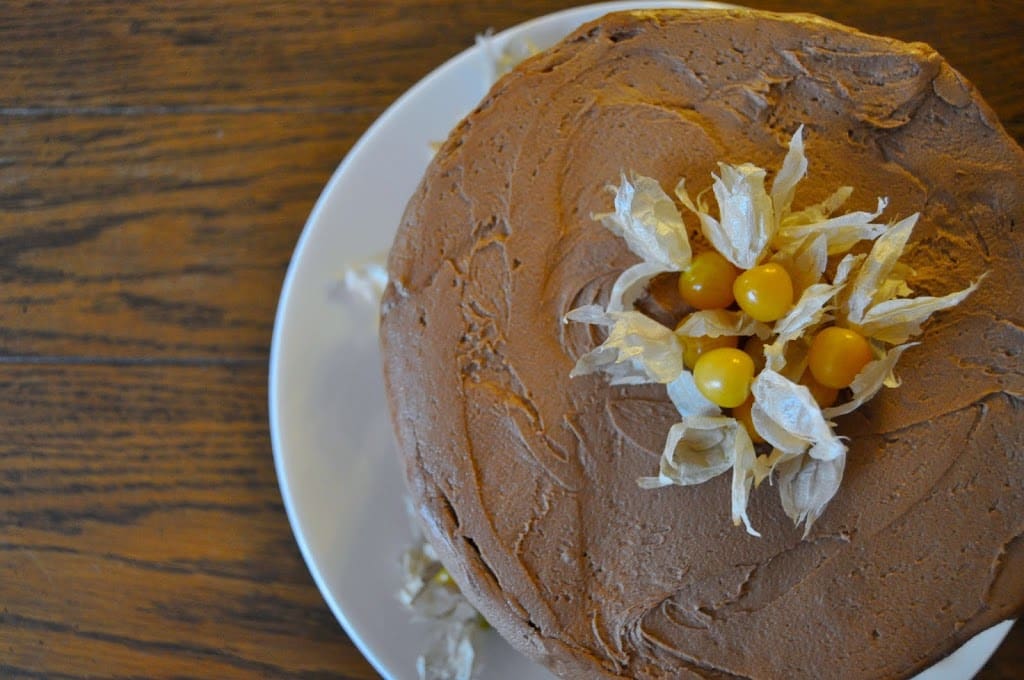 Sometimes occasions call for a chocolate cake. And sometimes you just want to eat chocolate cake, because, as I like to say it's somebody's birthday somewhere so I should have cake anytime I want to celebrate with them 😉
The occasion for this specific cake was a celebration of all the summer birthdays in my family. We used to do individual gatherings for everything, however, with all the nieces and nephews it gets too difficult to organize everyone that often! So what this means is that I need to craft a fun and special menu that will celebrate everyones birthday as well as be pleasing to adults and kids alike. And what appeals to more people than, you guessed it, CHOCOLATE CAKE!
But, let's be honest, the cake is simply a transporter of frosting from the plate to your mouth. And with that being said, here is my favorite vegan chocolate frosting recipe. No matter who you make it for they will (1) have no clue it is vegan and (2) ask for seconds. It's proven.
Happy, Healthy Eating!
xo, Kendra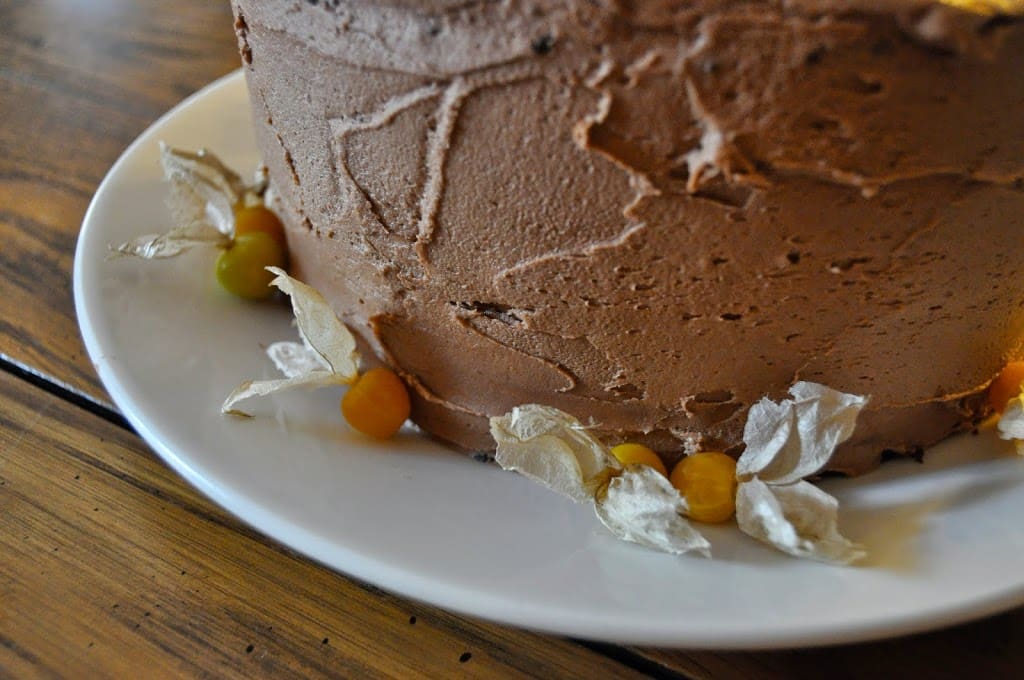 Vegan Chocolate Espresso Frosting
Gluten free, dairy free, vegan
Makes enough to frost a 2 layer cake or a 9×13 pan of brownies
·       4 T. room temperature coconut oil (not melted at all!)*
·       4 T. vegan margarine
·       3 T. best quality cocoa powder (Valrhona or Scharffenberger are both lovely)
·       1 pound powdered sugar, sifted (approximately 4 c.)
·       1 vanilla bean, scraped OR 1 t. pure vanilla extract
·       1 shot espresso, chilled
·       favorite dairy free milk to thin out frosting, about 3-4 T.
1.     Whip the coconut oil and shortening together. Gradually add the powdered sugar and the cocoa powder until you have a stiff mixture. (it's ok if it is crumbly)
2.     Add the scraped vanilla bean or vanilla extract, espresso and half of the nondairy milk.
3.     Mix to combine and add more of the milk until it reaches a nice, thick consistency.
*To make tree nut free: substitute butter or vegan margarine for the coconut oil