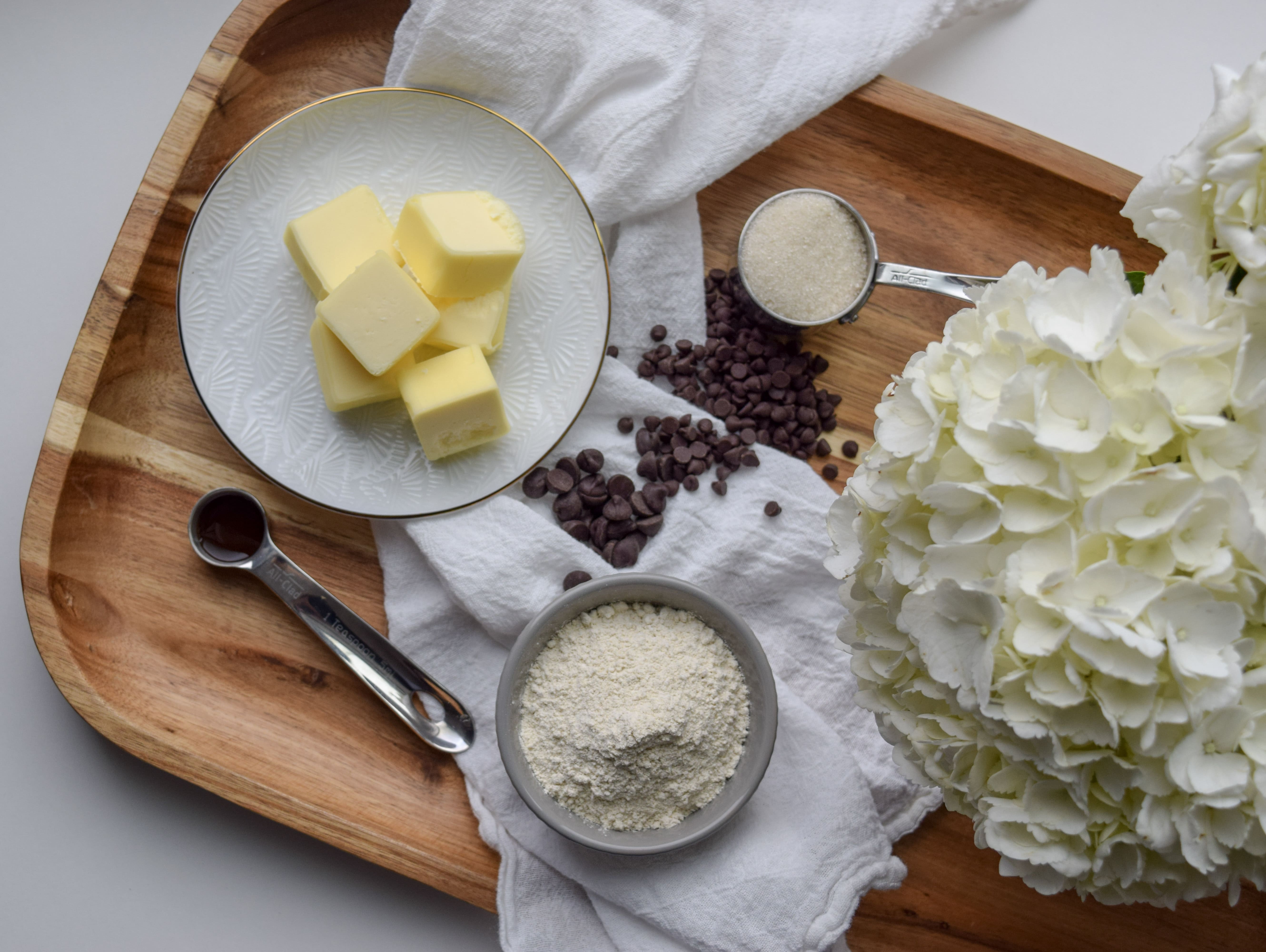 This recipe came about ten years ago when I was single and fancy free. I lived in a super old, adorable and painstakingly inexpensive apartment with two of my best friends. In addition to our crazy nights out in the city we also loved cozy nights in our little post college home when I would cook dinner for us and then we would all bake cookies and eat half the dough and then all the baked cookies.
We kept playing with a recipe until we got it exactly as we wanted. Thick, chewy, almost too much chocolate (!!!!). They were delicious warm and gooey right from the oven or more set for days after. They were big, they were decadent, they were amazing. To this day they live in infamy as "1248s" since our address was 1248 N. Wells.
This recipe I am giving you today, my lovelies, is a hybrid of that recipe and the one I grew up baking. The biggest tips I can give you on making these delicious cookies is (1) use both baking powder and baking soda (2) chill the dough for at least an hour before you bake it (3) add more flour than you would in a traditional recipe. These three things will help you make a cookie that is chewy, thick and just plain delicious.
And since, in the middle of April, it's still winter here (snow expected tonight) then today seems like a perfect day to hunker down, turn on the oven and bake some of these babies!
Happy Food is the Best Fuel!
xo, kendra

Thick and Chewy Double Chocolate Chippers
Gluten Free and Allergy Adaptable
Makes 20-24 cookies
2 sticks unsalted butter, softened*
¾ c. packed brown sugar
¾ c. granulated sugar
2 eggs*
2 t. pure vanilla extract
3 c. gluten free flour blend (I include xanthan gum in mine, if yours doesn't have guar or xanthan please be sure to add ½ t. xanthan or 1 t. guar)
½ t. salt
1 t. baking powder
1 t. baking soda
1 ½ c. mini chocolate chips
1 c. dark chocolate chips
Directions
Preheat oven to 350. Line two baking sheets with parchment paper, set aside.
With a hand mixer or in the bowl of a stand mixer whip together the unsalted butter, brown sugar and granulated sugar until fluffy.
Add the eggs and vanilla extract and blend another minute until combined.
In a small bowl mix together the gluten free flour blend, baking powder, baking soda and mini chocolate chips.
Add the flour mixture to the bowl with the butter and mix until just blended together.
Measure out by very rounded tablespoon into mounds on the baking sheets, form a ball and then press the dark chocolate chips onto the top.
Bake for 10-11 minutes until just the outside is lightly brown and the center looks almost a little raw still.
Let cookies rest for at least 10 minutes before gobbling up!
Store in an airtight container for 3-4 days.
*To make dairy free: use 2 sticks of your favorite vegan margarine
**To make egg free: make 2 flax eggs by mixing together 2 T. flax meal and 1/3 c. hot water. Let it sit for about 10 minutes before adding.