Sometimes delicious recipes can happen with the fewest ingredients. I often find, if you use the best ingredients, you can manage a simple preparation and end up with something super tasty!
I have eaten this zucchini for the last 3 nights with everything from salmon to white bean puree to braised pork shoulder and it's an equally delicious side with all of them! Best eaten right away since zucchini contains so much water, I find I eat half of it from the pan before I even put it on my plate!
When looking for zucchini try and purchase relatively small sized-medium sized. The bigger they are the more water and more seeds they contain leading to a super mushy end result. I've also done this recipe with the baby zucchini from Trader Joe's-just slice them in half lengthwise rather than cut into coins. Different shape, equally delicious result!
So the next time you're planning dinner and you want a new spin on a vegetable, try this 3 ingredient side dish. It's easy, it's cheesy, it's delicious and fun!
xo, Kendra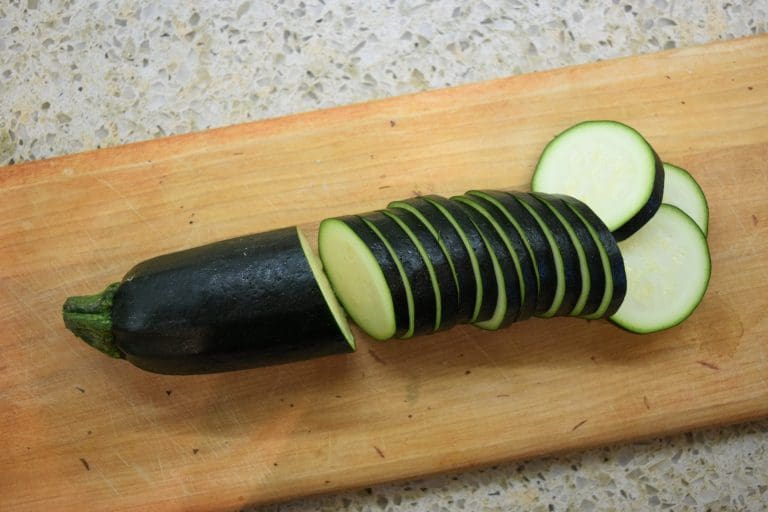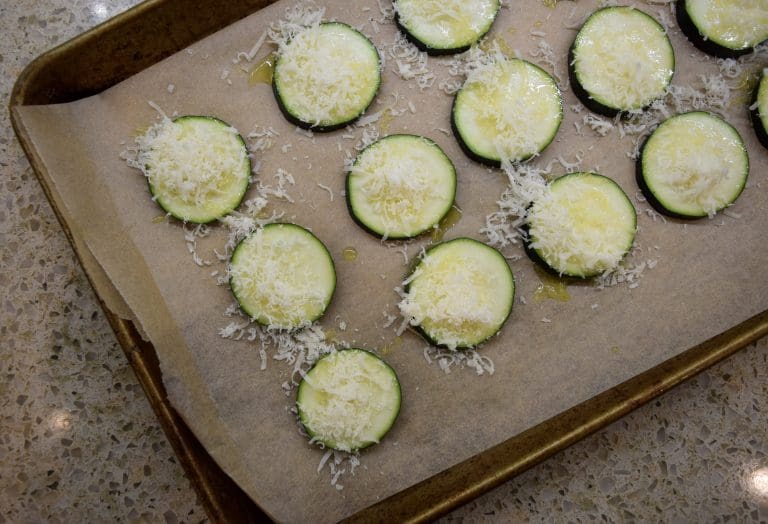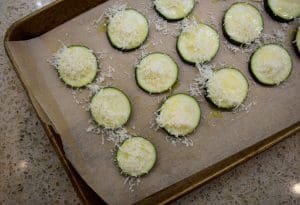 Parmigiana Crusted Zucchini
Gluten Free, Low Fodmap
Prep Time: 5 minutes + roasting time
Serves: 4 as a side
Ingredients
small-medium zucchini
1/2 c. grated parmigiana cheese
salt, to taste
olive oil
Directions
Preheat oven to 400, convection if you have it. Line 1-2 sheet trays with parchment paper.
Slice the zucchini into 1/2″ coins and place on the sheet tray.
Drizzle very lightly with olive oil, sprinkle evenly with the cheese and place in the 400 oven to bake for 18-20 minutes until the cheese is golden brown and bubbling.
Sprinkle with salt, let sit 3-4 minutes and serve immediately!
Happy Foods are the Best Foods!