I've always liked to have something little to nosh on when people come over. Even if it's just a bowl of chips that I dress up with some truffle salt, a wedge of cheese or a few vegetables and some hummus I sass up with a drizzle of olive oil.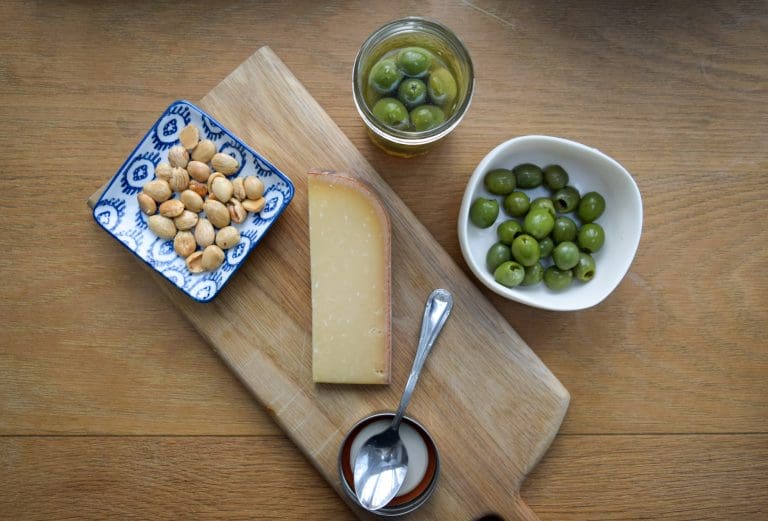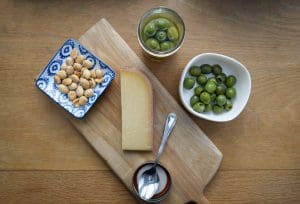 This recipe falls into that category! It's gloriously simple, beautiful and everyone loves it. Now, I understand if you aren't an olive lover. I wasn't for almost 35 years of my life. It took a trip to Italy, countless disgusting olives that I forced myself to try and then-THEN-I found the olive that I love. Castelvetrano olives are like little buttery, avocado like olives that I've turned many olive haters onto. On their own they are an incredible snack stuffed with Omega-3 fatty acids, nourishing fats and deliciousness. Mixed with hard cheese, marcona almonds and some olive oil and they transform into a fancy appetizer worthy of New Years Eve!
Can't eat almonds? Just leave em out! And if you can't do dairy there are so many delicious vegan cheeses out there. And at it's simplest-just marinate the olives in oil, lemon zest and chili flakes and you've got a delicious bowl of yumminess as well.
xo, Kendra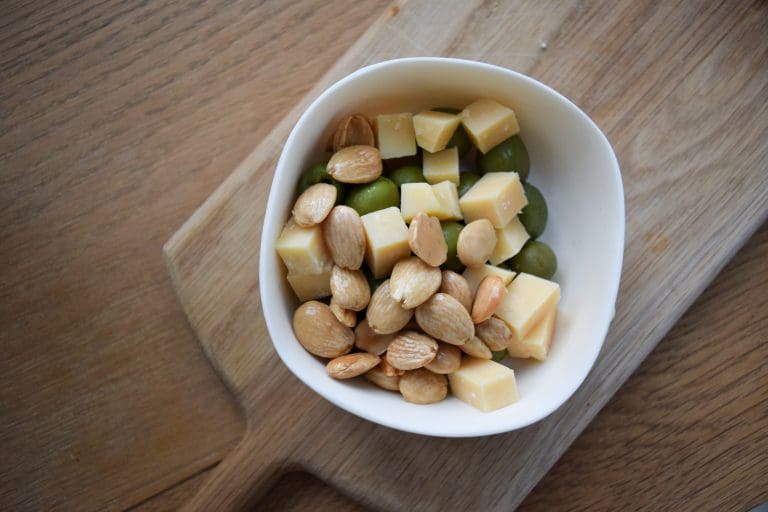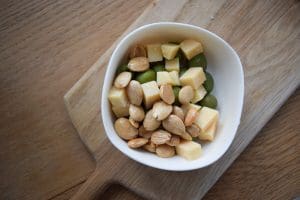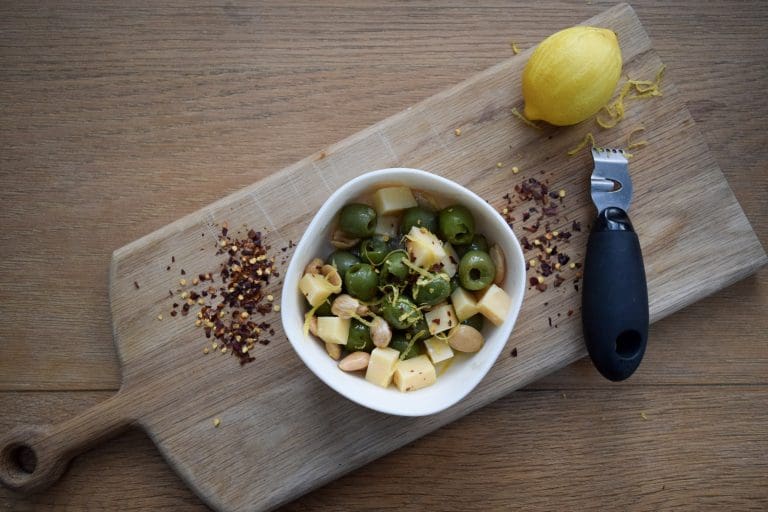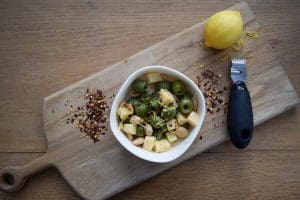 Marinated Olives
Gluten, Wheat, Soy, Egg, Peanut, Sesame Free
Prep Time: 5 minutes
Serves: 4-6 as an appetizer
Ingredients
1 c. pitted castelvetrano olives
4-6 oz. diced hard cheese, whatever your favorite is! (I often use whole milk pressed mozzarella, provolone, aged gouda)
1/2 c. marcona almonds
3 Tbsp. olive oil
Optional: zest from 1 lemon*
Optional: 1 tsp. chili flakes
Directions
About an hour before planning to serve mix together the pitted olives, diced cheese, marcona almonds and olive oil.
Add the optional lemon zest and chili flakes, if using. (definitely recommended!)
*I like to use a bar citrus zester which gives you the nice long strips you see in the photo, but any zester will ultimately work!
Happy Foods are the Best Foods!