My girlfriends will be so excited that I am finally posting this recipe. I had a girls holiday party and made this ratatouille recipe and served it over white beans (you can find that recipe here as well!) and they have been begging me for the recipe ever since.
Well, here it is. A simple, cozy, delicious and comforting Italian vegetable stew. It's great to make in the summer when you have zucchini coming out of your ears and the tomatoes are ripe from the kiss of the sun. But we have some really incredible hydroponic growers providing us with some beautiful tomatoes right now and when you cook them they really shine, even if they are out of season.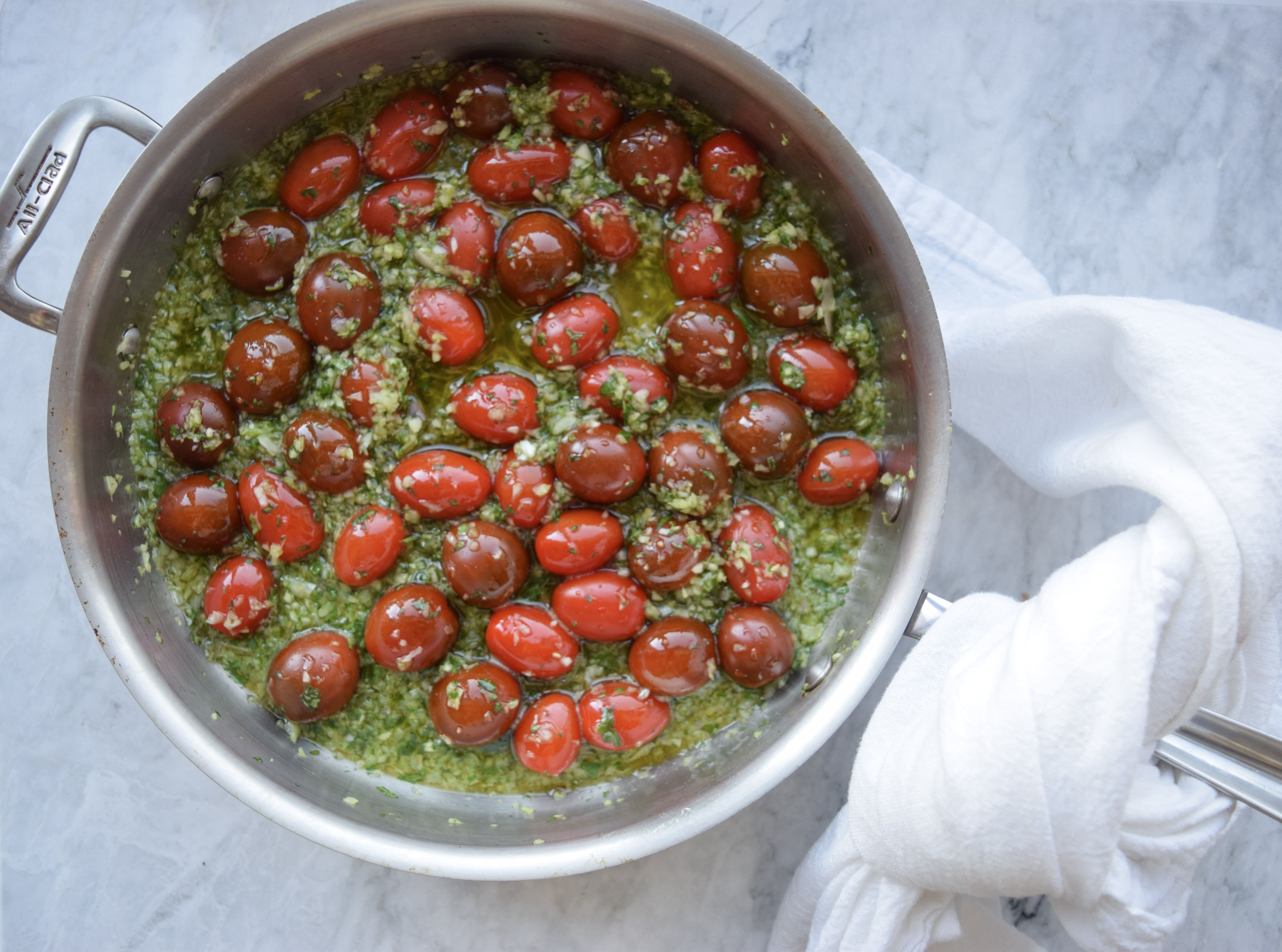 So when you want a cozy bowl of something but still want it to be light and healthy this is the recipe for you! Make a big batch and eat it all week. Over cooked beans, over some grilled chicken, with a poached egg on top. Endless options for a wonderfully flavorful dish. Mangia!
Happy, healthy eating!
~Kendra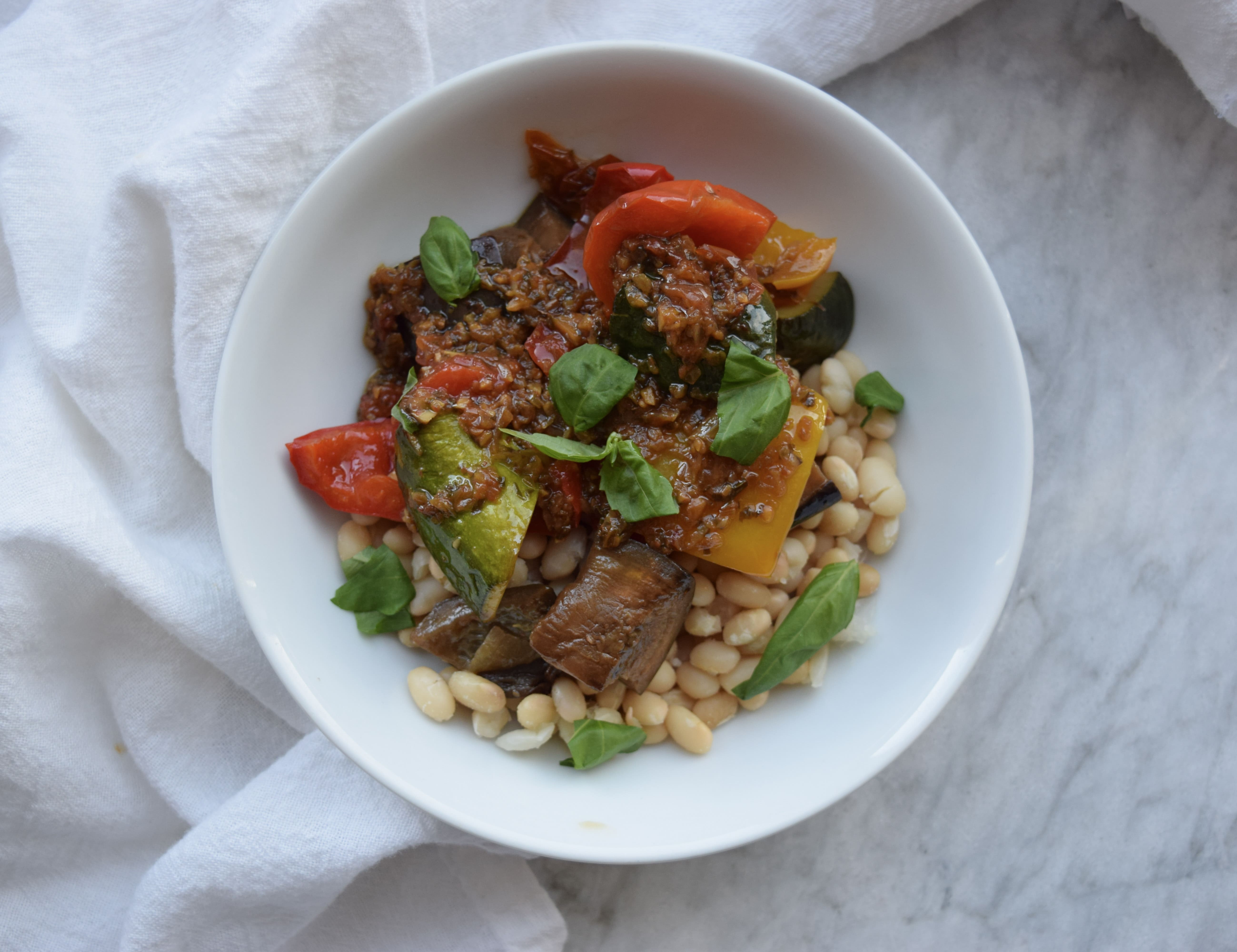 Ratatouille
Free of the Top-8 Allergens
1 pint grape tomatoes
1 c. packed fresh basil leaves
6 cloves garlic
1/3 c. olive oil
1 medium eggplant, cut into 1" chunks
2 zucchini, cut into 1" chunks
1 yellow pepper, cut into 1" pieces
1 red pepper, cut into 1" pieces
Salt and pepper
Directions
Add the basil leaves and garlic cloves to the bowl of a small food processor. Pulse until finely chopped.
Add the grape tomatoes, the basil/garlic mixture and olive oil to a saute pan. Turn heat to medium and bring to a simmer then turn to low, cover and cook for 30 minutes until you have a fragrant and beautiful sauce.
In the meantime, heat another pan and add a light swirl of olive oil. Add the eggplant and saute until cooked through, adding water to help the eggplant cook rather than additional oil. Add the eggplant to a bowl.
Add another swirl of olive oil to the pan and then add the zucchini and saute until cooked through but still slightly firm, about 5-6 minutes. Add to the same bowl with the eggplant.
Finally, cook the yellow and red pepper in the same manner.
When ready to serve, add the vegetables to the tomato sauce and heat together for about 15-20 minutes.
Serve over polenta, pasta or white beans.