Overnight Oats
---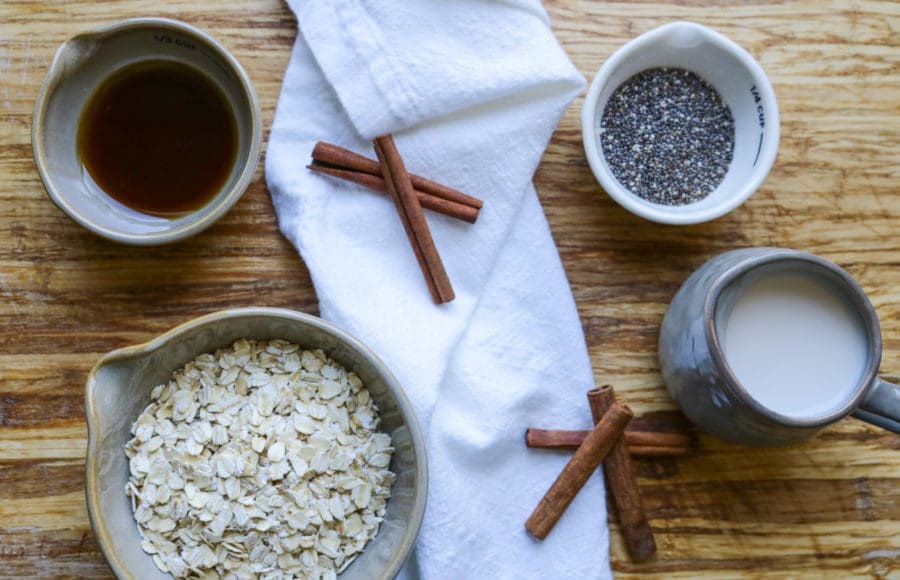 This is one of my staples in the fridge. Weeks that I know will be busy I stock up on individual bowls of these little babies so I can get a delicious, nourishing and quick breakfast that I can enjoy at home or easily grab and go.
Overnight oats are such a versatile thing. You can add a sweetener to the base, to the top or not at all! You can use whatever milk you want, you can add seed butters or nut butters. You can add fruit, you can layer in a smoothie. You can warm them or enjoy them chilled. I love all the options!
And with school starting up again soon, I think every parent can get all the help that comes their way. And I'm here to tell you overnight oats will be a savior for those busy mornings when the alarms are buzzing and the house is buzzing. Make sure you are nourishing yourself before you start the day to ensure you have brain power, energy and less of a desire to eat more later (it's true!).
Happy, Healthy Eating!
xo, Kendra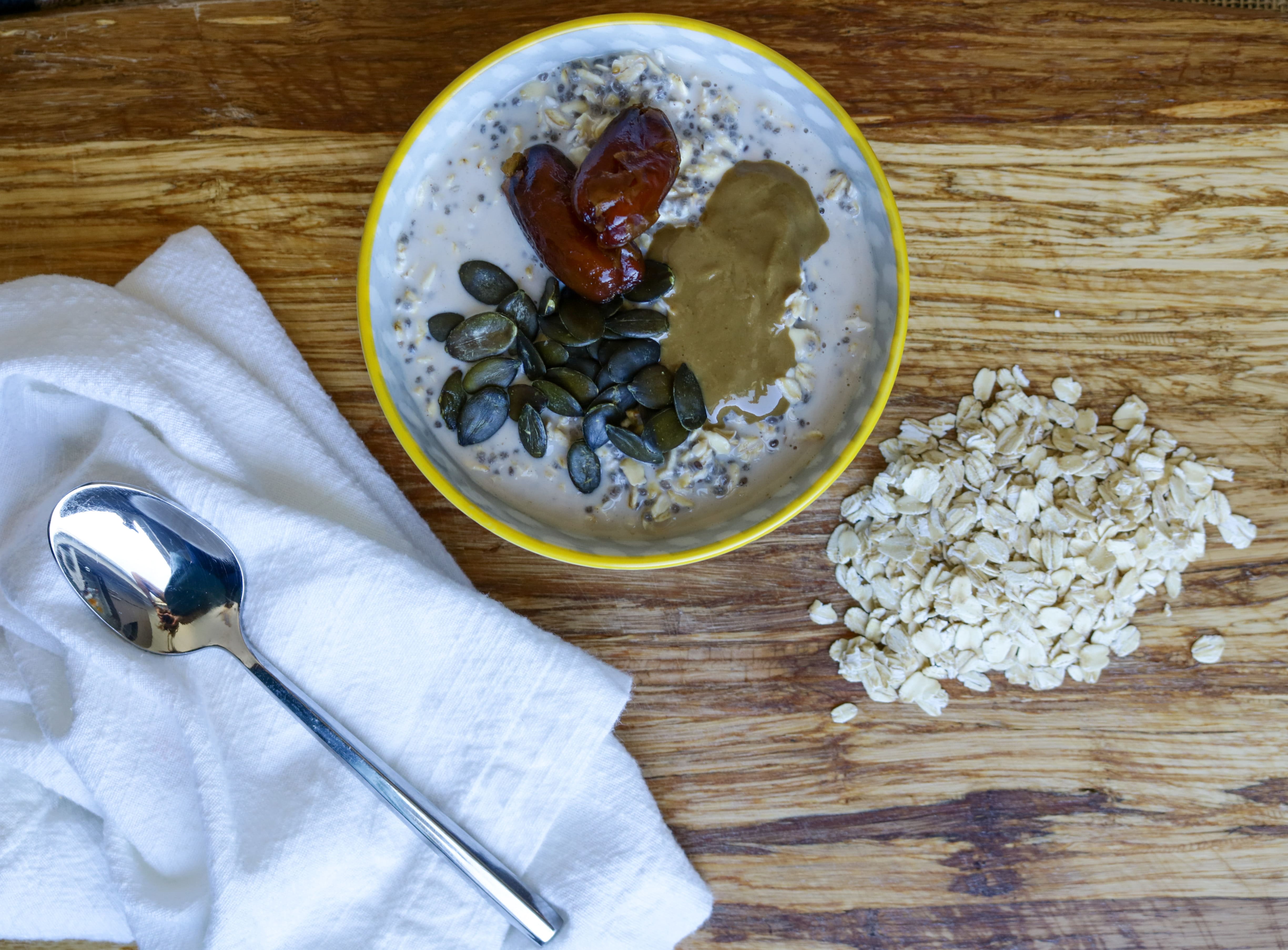 Overnight Oats
Free From Top-8 Allergens, Sesame, Potato, Corn, Mustard, Sulfites
Customizable and Adaptable to You!
Makes 2 servings
1/2 c. Purity Protocol Gluten Free Oats*
1 c. your favorite milk
1 Tblsp + 1 tsp. chia seeds
2 t. maple syrup
sprinkle cinnamon
1 t. vanilla extract
optional add ins: collagen, fruit, seed butter or nut butter, chopped dates
DIRECTIONS
Pour everything into a bowl and mix together until well blended. Let it sit out for about 30 minutes to thicken.
Pour into 2 mason jars, pop on the lid and leave in the fridge overnight!
Add your favorite toppings when ready to eat (my favorite is sunflower seed butter, chopped dates, hemp seeds and more cinnamon!)