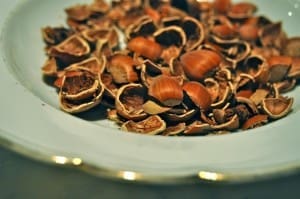 Holy Guacamole. When I wake up tomorrow it will be 2013. It never fails to surprise me how the years fly by as it seems just yesterday we were all preparing for Y2K and the insanity some thought would follow it the year 2000. How silly we were.
Well, nevertheless, here we are on New Year's Eve Day. And there is always the pressure of what to do? Where to go? Who to see? More importantly who to kiss at midnight?!In recent years I have thrown dinner parties or chosen to attend them. A restaurant or bar is the opposite of my idea of a good time, I am always disappointed with menus and always way to annoyed with crowds at lounges or bars. Plus, how fun! Throw a dinner party and make things that all seem celebratory, things that you only make once or twice per year!
And this year, my lovelies? This year's menu calls for fondue, fromage and souffle. Want to come over? We are starting with a few cured meats and cornichons then moving on to broth based fondue with steak, broccoli and carrots. Dipping sauces will be a homemade warm hollandaise, a red pepper remoulade and a celery-cream sauce. To be followed by a cheese course of vegetable ash rubbed goat cheese and a triple cream french brie. Lastly, we finish with a hazelnut souffle with vanilla sauce. Not too shabby, eh? And below you will find the recipe for the (easy) hazelnut souffle (seriously, it's easy!). Now, don't be discouraged by the length of the directions. I wanted to be as specific as possible to make sure those of you frightened by the reputation of the souffle weren't turned off. So, if this sounds good to you then read through it, go buy your ingredients and get excited for your last dessert of 2012 (and, to boot, you put the souffle in the oven once you are finished with dinner before the cheese course. it takes about 35 minutes to cook and you serve it right away so it's perfectly timed!).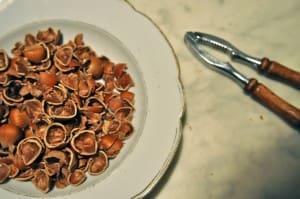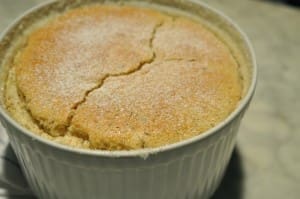 New Year's Eve Hazelnut Souffle
gluten free, soy free
Serves 4-5
3 egg yolks
2 T. Unsalted Butter
3 T. brown rice flour
pinch salt
½ c. whole milk
¼ c. heavy cream
1/3 c. finely chopped and toasted hazelnuts
1 vanilla bean, insides scraped
5 egg whites
3 T. organic cane sugar
extra butter at room temperature, for the soufflé dish

extra cane sugar, for the soufflé dish

powdered sugar, for serving

Vanilla Sauce*, for serving
DIRECTIONS
Preheat oven to 325 (160 C). Brush a 6 cup soufflé dish with some softened butter until it is liberally coated. Sprinkle with about ½ c. organic cane sugar and shake around the soufflé dish until it is all coated with the sugar, adding more sugar as needed. Set aside.
Place egg yolks in a medium bowl and whisk quickly until they have turned a light yellow (alternatively, if you don't need a workout from a whisk you can use a hand mixer to mix them!).
Add the butter to a medium saucepan and place on stove. Melt butter and then sprinkle the flour and a pinch of salt over, stirring with a whisk to incorporate into a thick paste (this is a "roux). Pour in the whole milk and heavy cream into the pan and continue stirring with the whisk until the flour mixture is incorporated with the milk. Keep stirring and after a few minutes you will have a nice thick mixture. Remove from heat.
Add ¼ of the milk-flour mixture to the egg yolks and beat immediately to bring the yolks up to temperature. Gradually add the remaining flour-milk mixture to the yolks until all incorporated. Add the ground hazelnuts and scraped vanilla bean, whisk to blend. Set aside.
In a large, clean bowl whip the egg whites until they reach soft peaks. Sprinkle the 3 T. sugar over and whip for another 20 seconds until sugar is incorporated. Add 1 scoop of the egg yolk-milk-flour mixture and gently fold into the egg whites. Continue with remaining mixture, gently folding them into each other. Pour into the prepared soufflé dish and place in the oven.
DO NOT OPEN OVEN DOOR WHILE SOUFFLE IS COOKING! And don't slam any drawers or do jumping jacks in front of the oven

J

Be sure to leave a light on so you can see the progress of the soufflé and after about 35 minutes it should be light and golden brown on top. Remove from the oven and immediately place on the table for service. Sprinkle liberally with powdered sugar and dive in! Serve with vanilla sauce if desired, if you choose not to make a vanilla sauce then sprinkle additional powdered sugar over plates once the soufflé is scooped onto everyone's plates.
So in the spirit of French food and Julia Child, "Bon Appetit!"and a Happy New Year!