It's October 1st! It's National Pumpkin Spice Day! It's 60 and perfectly crispy and cool outside! Since it's officially October I feel like I can now fully embrace the fall fruits and vegetables. I like to hold onto summer as long as possible which you can probably see from my last post of blueberry bread. We've had a nice long summer here which means our produce has been plentiful even into October. Yesssssssss.
Although, when the weather starts to turn I immediately want chai this and pumpkin that and scarves and cozy sweaters and fireplaces. Pretty sure I'm not alone on this one.
So last week I began incorporating some more squash and pumpkin spiced things onto my clients menus. One of those things was a breakfast oatmeal with cinnamon sauteed apples and date caramel. It was ridiculous. They almost didn't get any date caramel in those bowls because I could barely stay away. And holy moly is it the easiest thing ever to make. Truly! You soak medjool dates and blend them in a food processor until you get a paste, add some coconut milk (I like to steep a vanilla bean in mine but you totally can skip that and add vanilla, blend some more until you reach the consistency you want and…..DONE. That's it, peeps. It's delicious on anything. It's like a hit of creamy, caramely, gooey yumminess.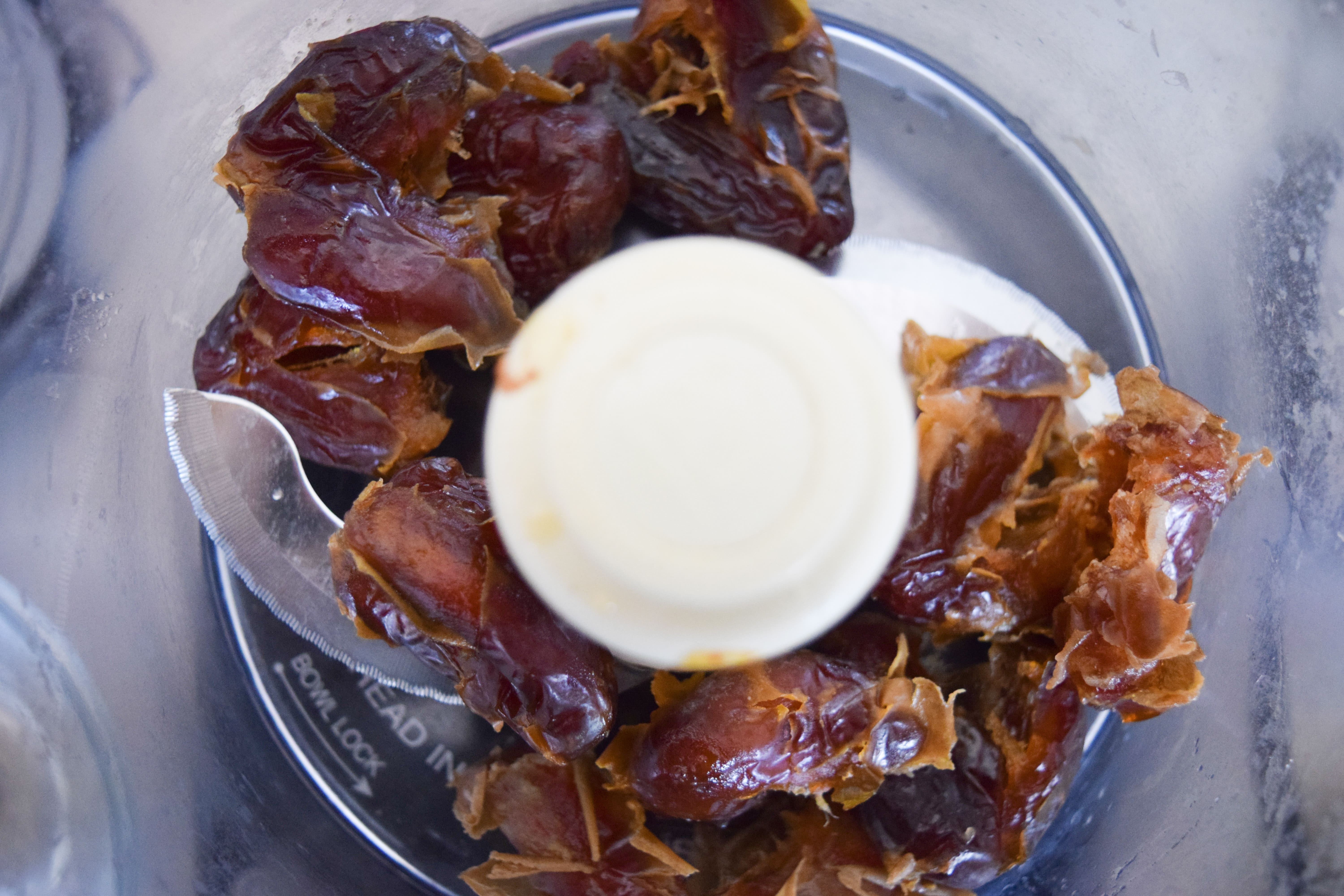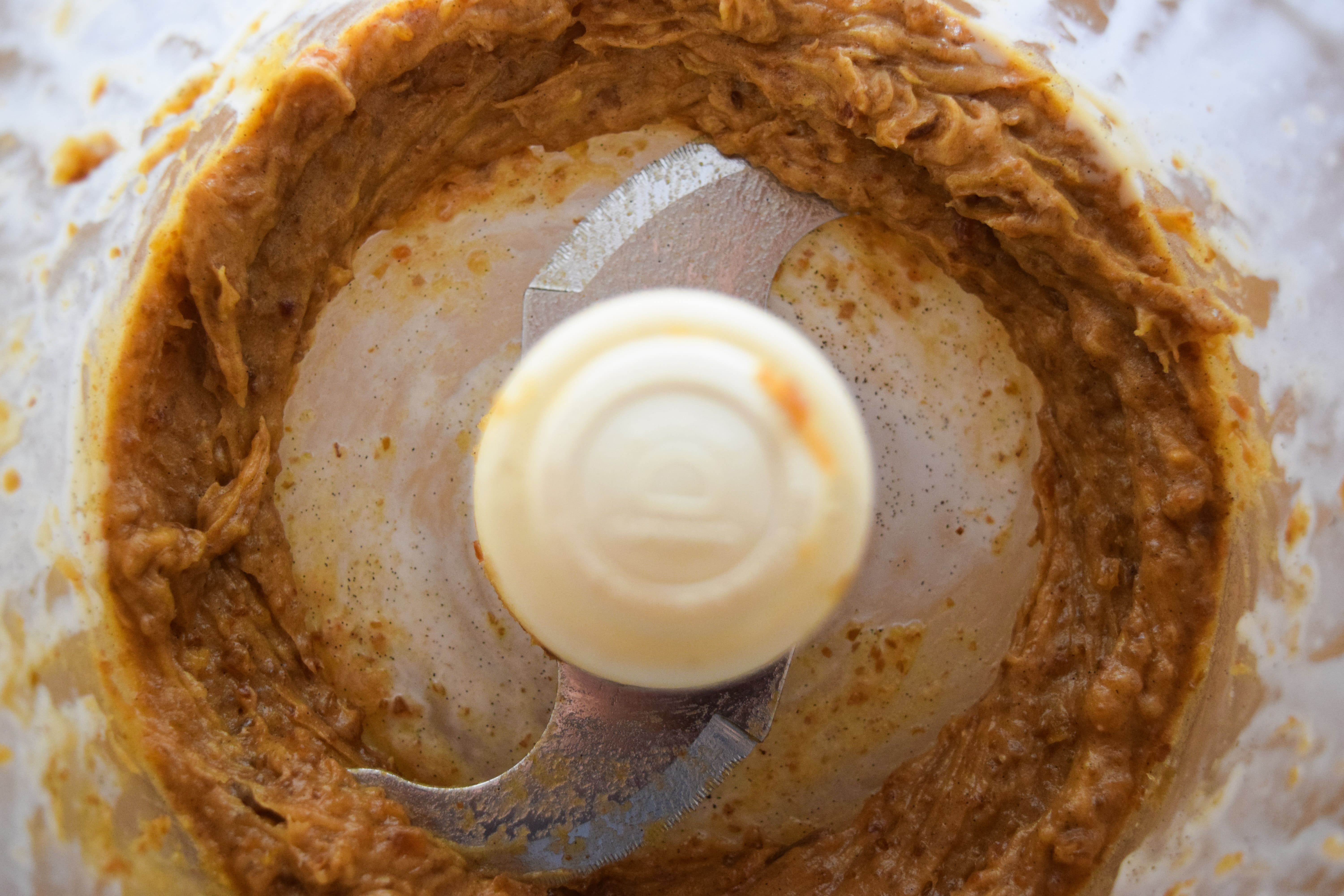 So I thought to myself, if this date caramel is that delicious on its own, what else can I mix it with? ROASTED SUGAR PUMPKIN. You're welcome.
Of course, there are a million other things you could do with it as well. But I don't tend to love pumpkin butter, I always feel like there's some depth missing to it. I want another layer, a creamier mouthfeel, a little extra oomph. Well, this is it!! This simple little addition did it. And what a nice way to add a little autumn into your day, a little date caramel pumpkin butter on your toast or in your oatmeal or mixed with some yogurt. All things delicious, all things pumpkin, all things fall.

Date Caramel Pumpkin Butter
Vegan, Allergy Adaptable
Makes about 2 ½ cups
1 small sugar pumpkin
10 Medjool dates, pits removed
1/3 c. full fat coconut milk *
1 vanilla bean, halved, or 1 tsp. vanilla extract
1 t. ground cinnamon
½ t. ground ginger
¼ t. ground nutmeg
Directions
Preheat oven to 350.
Place the pumpkin on a sheet tray and bake for one hour. Cool 30 minutes and slice in half, cool another 30 minutes.
Scoop out the seeds (save these to rinse and sort if you want to toast them later!) and scoop the inside of the pumpkin into the bowl of a large food processor and puree until the pumpkin is nice and smooth and there are no lumps left. Scoop into a large bowl and rinse out the food processor.
Soak the Medjool dates in hot water for 15-20 minutes.
While they're soaking add the vanilla bean and the coconut milk to a small saucepan and simmer 10 minutes. Remove the vanilla bean and using a small knife scrape the inside out and add back into the milk (if you are using vanilla extract you can skip this step).
Add the soaked dates to the bowl of a food processor and puree until you have a thick paste.
Pour in the vanilla bean coconut milk, scrape down the sides and puree again until you have a whipped and light paste.
Spoon in about 2 cups of the pumpkin puree and add the ground cinnamon, ginger and nutmeg. Puree again until it's all combined, you may need to scrape the sides down a few times.
Pour into mason jars for storing and enjoy for a week (keep in the refrigerator).
*to make treenut free: Use the same amount of your favorite non dairy milk
happy, healthy eating! xo, kendra