As soon as the cold weather hits is when I want my entire space to be full with the wafts of cinnamon, apples, pumpkin and all those sorts. Never before. Don't try to give me anything pumpkin before the cooler temps are here, haha! But once that dip happens and I need a turtleneck or a scarf, I'm full throttle!
Truth be told I worked at Williams-Sonoma stores through my entire high school and college career. After I ran stores and helped create culinary programs and even taught some of them. And my first taste of a simmer pot was there, back in 1998 when we would simmer their famous mulling spices on the stove. All day, every day, from September 1st through December 24th. There are certainly some scents that I grow weary of, that I don't love after a certain time. But that first simmer pot? Always loved and still do.
Instead of having to run to your closest spice store or Williams-Sonoma I thought I'd give you simple little recipe full of tasty spices and some fresh fruit. I love to purchase big bags of these spices to keep on hand and put together little gifts for friends as I see them throughout fall and winter. I'll package up the spices and wrap in a bag with twine and then also give them an apple and an orange so they can have immediate gratification with their simmer pot! Enjoy the smell this delicious simmer pot will waft through your entire home and feel cozy!
xo, Kendra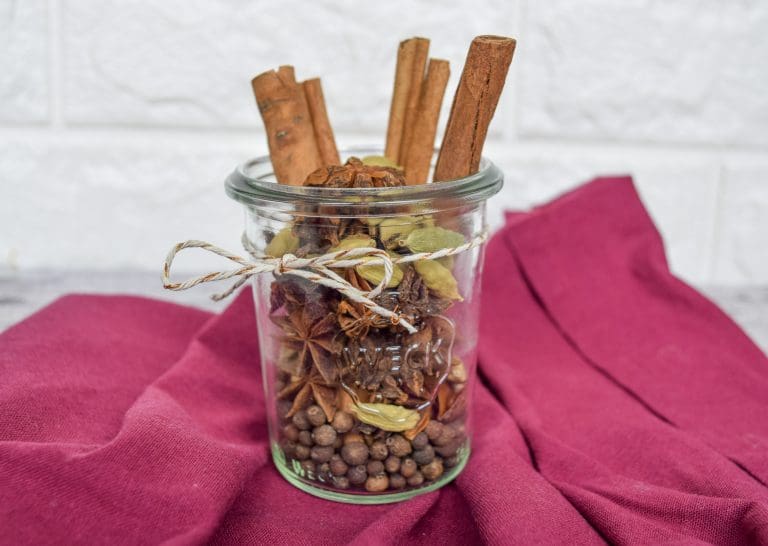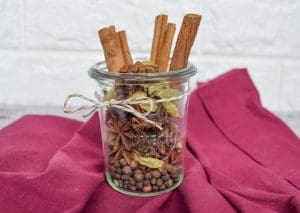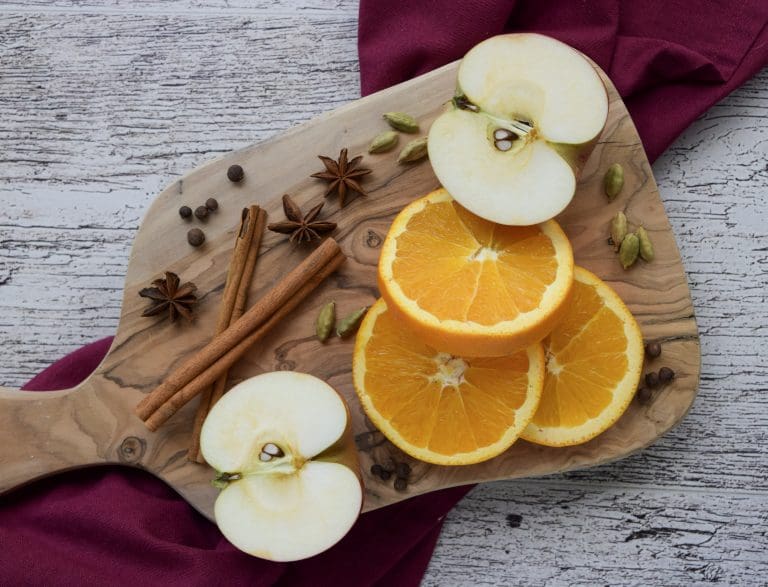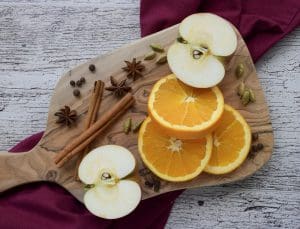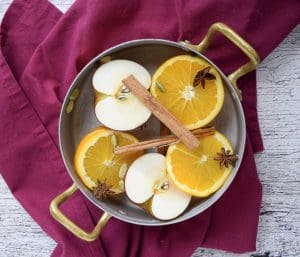 The Coziest Fall Simmer Pot
8 Cinnamon Sticks
8 Whole Star Anise
2 Tbsp. Whole Allspice
6 Cardamom Pods
2 Oranges
2 Apples
Cut the oranges and apples in half and place in a 4qt saucepan. Add all the other spices and cover with water. Bring to a boil and turn down to a simmer. Simmer all day long, refilling with water as it evaporates. Enjoy the cozy and delicious smell of fall inside!
Happy Foods are the Best Foods!