Winter usually means lots of comfort food, right? The weather is cold, you are snuggled up on the couch watching a good movie with a glass of red wine, fireplace is on, your favorite slippers keeping your toes warm. And I usually find myself making things like bouef bourguignon or a roasted chicken or a hearty stew.
But lately, and perhaps it is the heat wave of 30 degrees we've been having here in Chicago, but I've been wanting still the same comfort foods but a little bit lighter. So maybe instead of roasted potatoes with the bouef bourguignon its roasted parsnips and maybe instead of mashed potatoes with the roasted chicken it's something along the lines of….coconut whipped butternut squash. You read that right, darlings. It's one of my favorite thing to make for clients because I can make it vegan, it is gluten free and it satisfies that desire for something cozy, warm and comfort-like but is still light enough to leave you with a happy belly but not one that feels too full.
Happy Squashing!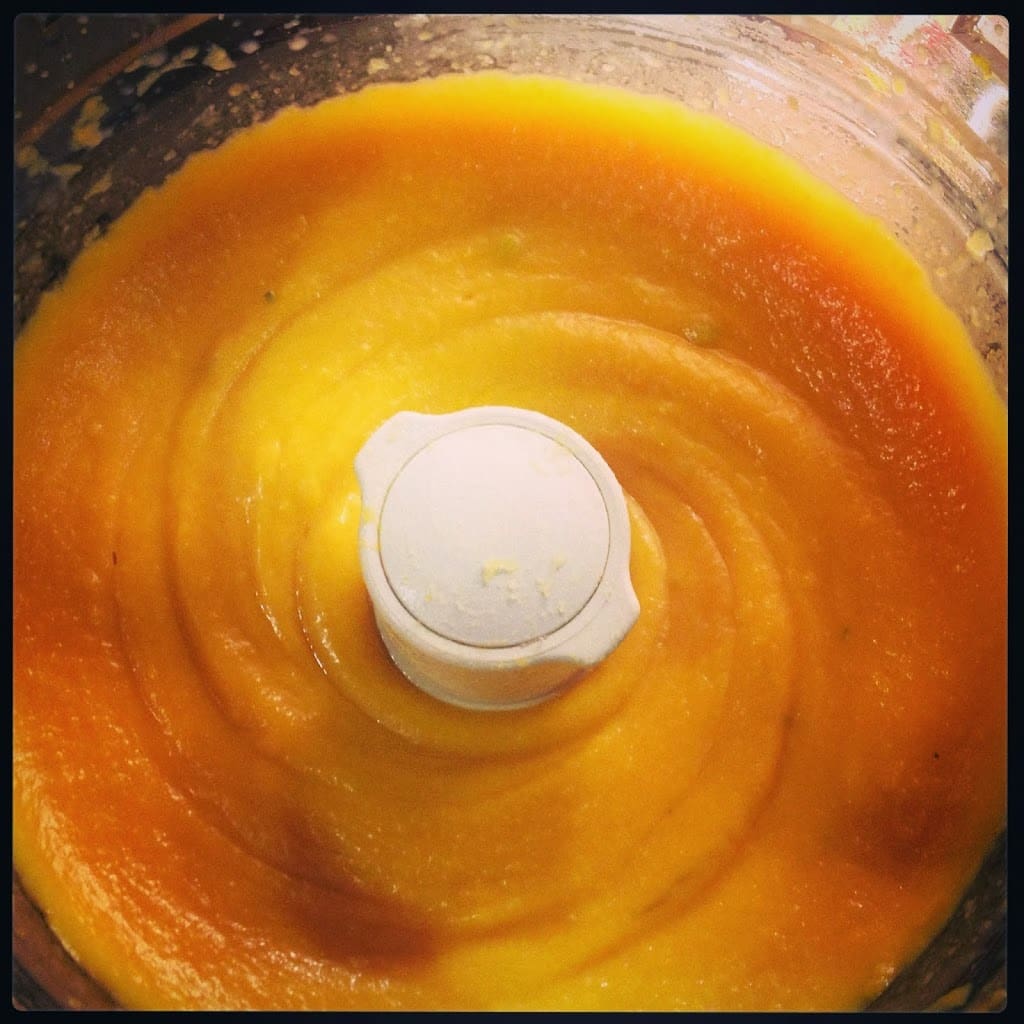 Coconut Whipped Butternut Squash
Gluten free, Vegan*
·
2 lbs. peeled and cubed butternut squash
·
1 can coconut milk (light is fine)
·
2 T. butter or 1 T. coconut oil
DIRECTIONS
1.
Add diced squash to a small saucepan. Pour the coconut milk over and cover with a lid. Turn heat to medium and cook until softened .
2.
Strain the diced squash but keep the cooking liquid. Add the squash to a blender or food processor and blend/process until super smooth adding liquid little by little until you have a nice thick puree (it can get soupy very quickly, so add as little liquid as possible in order for it to nicely blend up).
3.
Add the butter or coconut oil, 3 T. of the maple syrup and a pinch of salt and blend together. Taste and add more salt or maple syrup depending on what is needed.
*recipe is vegan if the coconut oil is used
happy, healthy eating! ~Kendra