If I had to guesstimate a percentage of the amount of people who resolved to lose weight this 2014, I would think perhaps 50% of all people who make NYE resolutions choose this one. While it seems silly to me, because really you should just try to eat balanced throughout the course of the year that the holidays should really matter too much….I'll chock it up to the fact that, "Yes, Kendra, we do eat so well through the year but I just couldn't pass up the eggnog/Christmas Cookies/Truffles/Appetizers/Champagne this holiday season. Ok, I get it, I'm in the same boat! My rule in December is to enjoy things as I want them-without gorging (easier said than done when I'm 3 glasses of champagne in and there is a bowl of Ferrero-Rocher in front of me). And while that is all lovely and enjoyable, your body does gradually get used to eating those rich, fatty foods! So let's control-alt-delete our palate a bit and get our bodies accustomed to eating the nutritious foods we love!
So, do I like to "clean it up" a bit in January? Sure! And this is just the soup to do it. First of all let me say that I love soup when it's cold out. Second of all let me tell you that I love soup when I'm trying to "clean it up". There are lots of studies that show even if you have the same amount of liquid and food (version 1 being a glass of water with food and version two being soup-combined liquid and food), your body processes it differently and you actually eat less if you have soup even though it's the same exact amount of liquid and food regardless of which version (I know, it sounds crazy, but true!). So try this soup out and get full faster!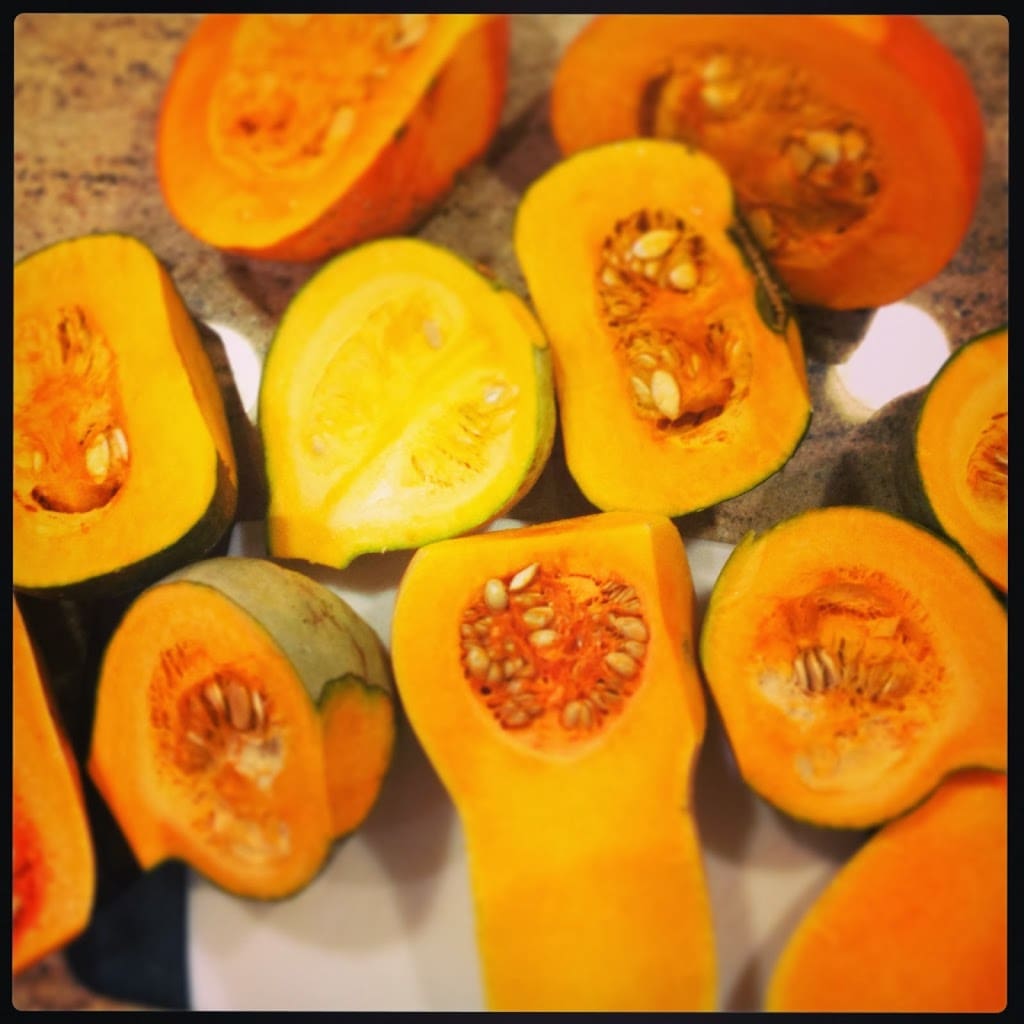 Coconut-Curry Butternut Squash Soup
Gluten Free, Dairy Free, Vegan
Makes 6 Servings
·
1 lb. butternut squash, cubed
·
2 small carrots, roughly chopped
·
2 stalks celery, roughly chopped
·
1 small yellow onion, roughly chopped
·
3" piece ginger, peeled and cut into 6 pieces
·
1 stalk lemongrass, outer leaves peeled and center finely mincd
·
1 can reduced fat coconut milk
·
cooked brown rice, chopped cilantro, lime wedges
DIRECTIONS
Saute the butternut squash, carrots, celery, yellow onion and ginger in a medium saucepan with coconut oil until ginger is fragrant and the vegetables are relatively soft, about 10 minutes.
Add the lemongrass, curry and turmeric and saute another 1-2 minutes until you can smell the lovely fragrance of the lemongrass and the spices. Add the bouillon cube, coconut milk and water. Bring to a boil then turn to simmer and cover with a lid for 20 minutes or until the squash is tender.
Scoop into a blender, in batches if necessary, and puree until smooth. Ladle into bowls and garnish with cooked brown rice, chopped cilantro and a squeeze of lime juice.
To a happy, healthy 2014!! ~Kendra