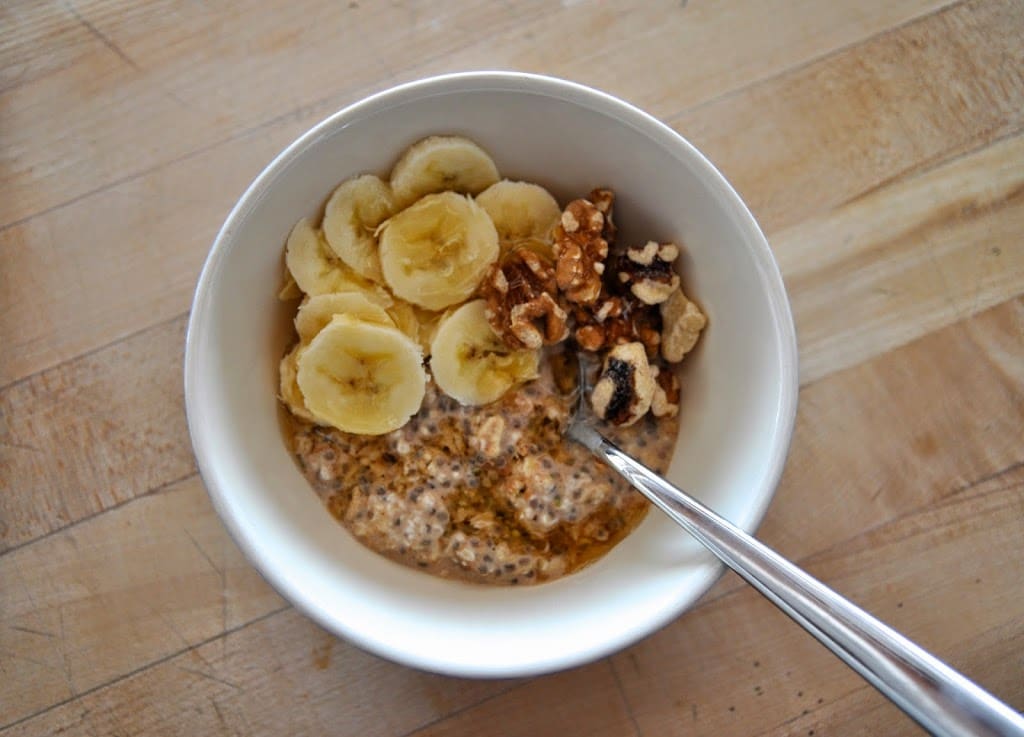 You read that right, sweet-ums. Chia Banana Bread Overnight Oatmeal. Delicious and easy. What more could you want?
I am always on the lookout for simple breakfasts, especially those that are simple and quick. And overnight oatmeal is one of my favorite ways to get a nutritious breakfast that is all of those things! You just mix everything together the night before in a jar, let it mix and mingle overnight and then in the morning-voila!-you have a tasty little treat to wake up to!
There are a million ways to sass up overnight oats and this Chia Banana Bread Oatmeal is just my latest version. Some others that I love are Berry-Vanilla (just use fresh berries, honey and a little shot of vanilla extract!) and Pumpkin Spice (add 1/4 c. pumpkin puree, a sprinkle of pumpkin pie spice and some maple syrup).
So throw some oats together and wake up tomorrow with a delicious breakfast all ready to go!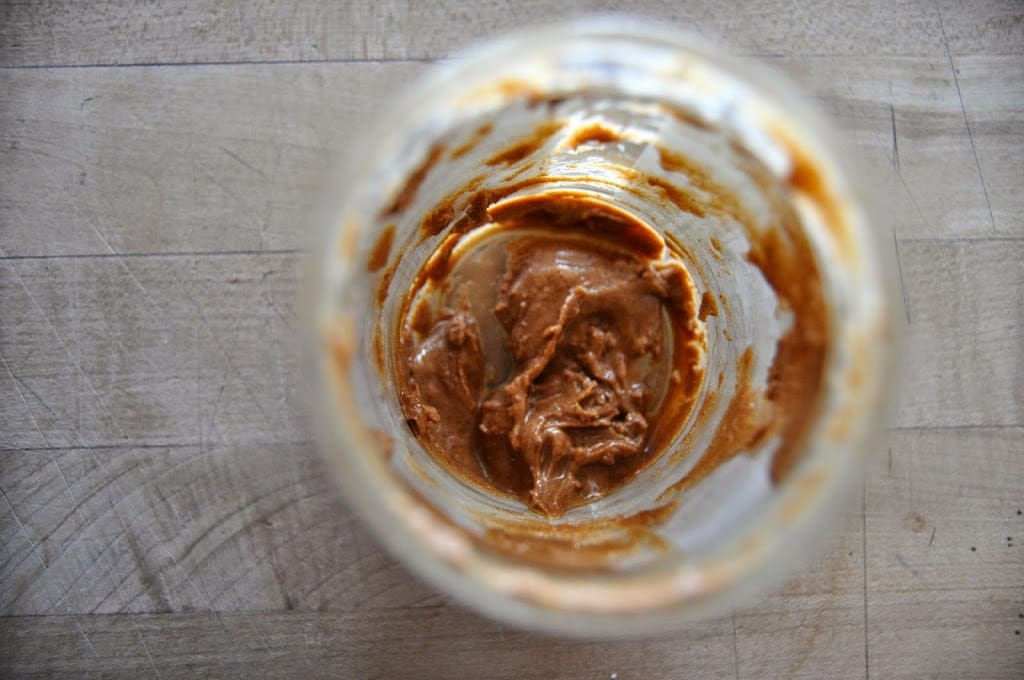 My empty almond butter jar~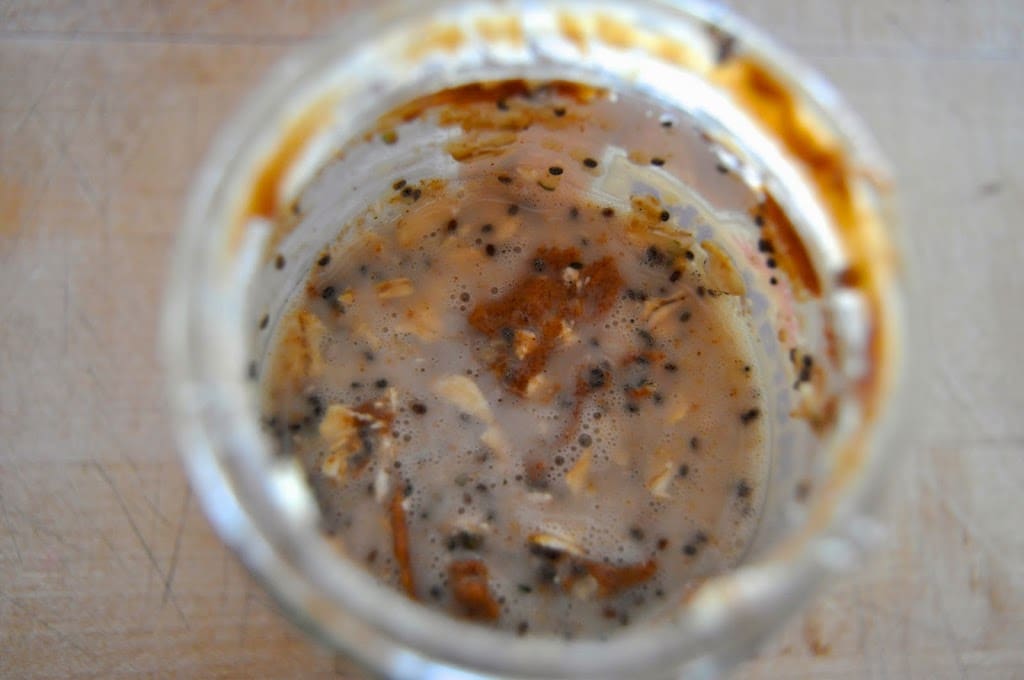 Oatmeal mixture the night before~
Oatmeal mixture morning after~
Banana Bread-Chia Overnight Oatmeal
Vegan, Gluten Free
Serves 1
·
1/3 c. gluten free oats (not the quick cooking)
·
½ c. dairy free milk of choice (I prefer almond with this-yum!)
·
2 T. maple syrup or agave nectar
·
To top- 1 sliced banana, 1 T. almond butter, 1 T. toasted crushed walnuts
DIRECTIONS
1.
Pour the oats, dairy free milk, hemp seeds, lucuma powder and maple syrup in a small glass jar (easiest in a standard size mason jar or a barely finished almond butter jar!).
2.
Cover, shake and pop in the fridge overnight.
3.
When ready to eat give it a good stir, add your toppers and have yourself a fabulous morning!
happy, healthy eating! ~kendra