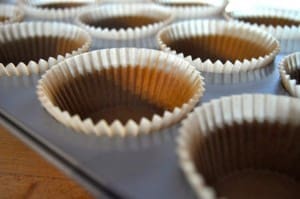 Post Christmas I get a little sad. I just love the holidays with the merriment, the songs, the cookies and the joy! So once that is all over I miss things like the smell of baked goods wafting through the kitchen, the sticky sweet pine smell from the Christmas tree, the sound of paper being ripped through by eager children waiting to find out what's inside the package.
And after a few days of cleaning up, organizing, meeting with friends, I decided it was time to bake. I needed some holiday comfort in the form of food. However, I wanted it to be a healthier treat. This time of year I normally just eat little smudges of whatever I want. And between Christmas and New Year I try to wean myself off the "eat whatever I want whenever I want" schedule in preparation for my clean eating in January.
Needless to say I still wanted a little comfy baked treat….so I made this! It would also be a great little treat for New Year's Day brunch. Why not start the year off right?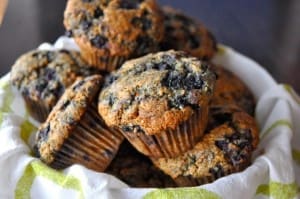 Gluten Free, Dairy Free
Makes 12 Muffins
Dry ingredients
Wet ingredients
·
½ c. coconut oil or vegetable oil
·
1 T. chia seeds + 3 T. warm water
·
2 c. frozen wild blueberries
·
½ c. packed, shredded carrots
DIRECTIONS
1.
Preheat the oven to 350 and line a muffin tray with papers.
2.
Whisk together the dry ingredients in a medium bowl. Whisk together the wet ingredients in another medium bowl.
3.
Stir together the dry ingredients and the wet ingredients until mixed thoroughly. Add the carrots and the blueberries and stir until combined.
4.
Scoop the batter into each muffin well until you've used it all. With wet fingers press the dough into the muffin cups and smooth at the top. Bake for 30-35 minutes until cooked through.
Here's to a happy, healthy 2014! ~Giggles