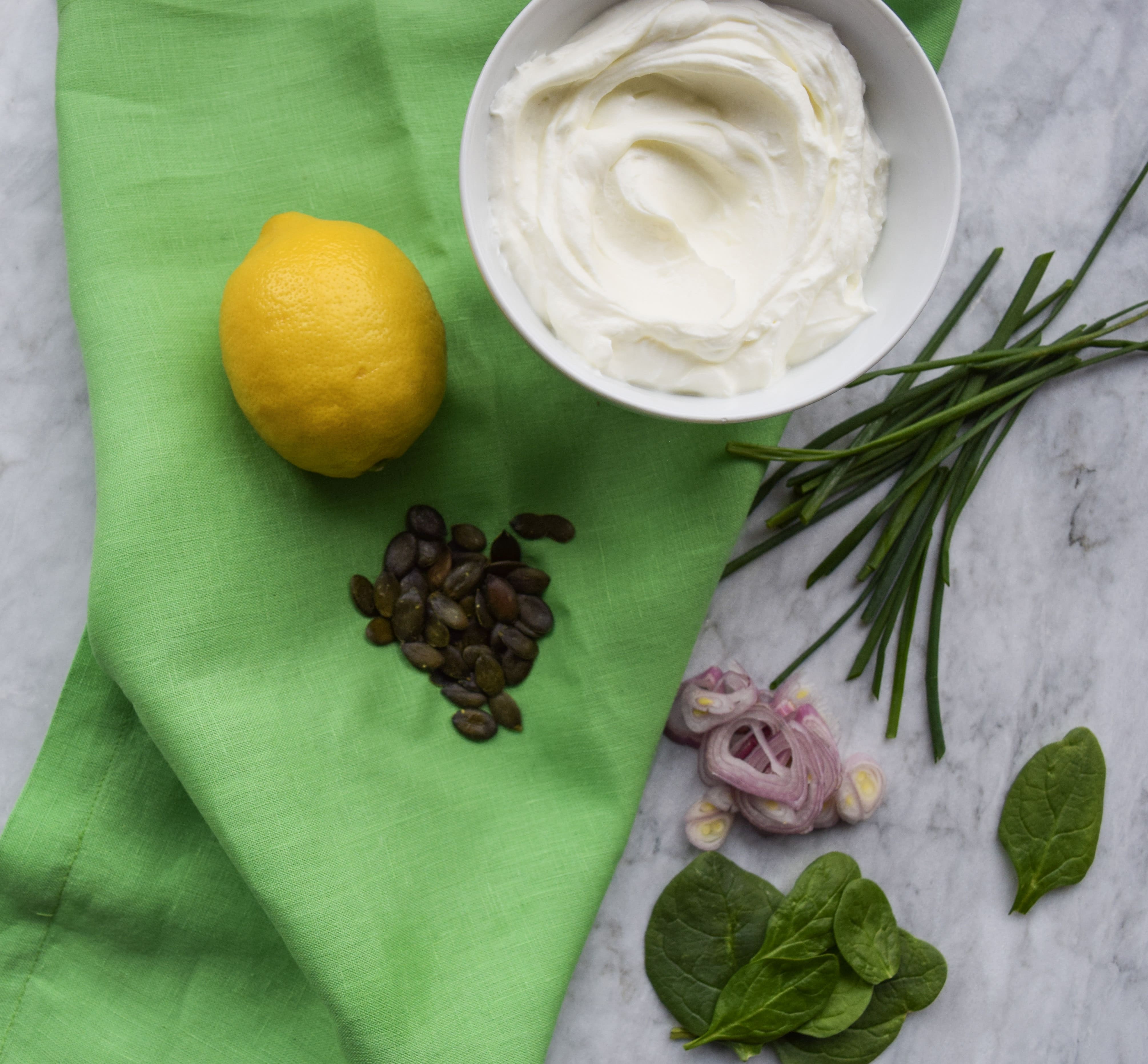 So the Superbowl is tomorrow. I literally don't even know who's playing. Whoops!! What I do know is that I love the commercials, I love the halftime show and I love doing some all American in feel with friends and food around. I mean, that pretty much sounds like my favorite thing to do. Eat and drink with friends!
So the reason I get excited about the Superbowl is clearly not for the game. I get excited to plan a fun menu and recreate classic dishes, make new traditions and feed the people I love. I'll keep this entry short and sweet because I need to get back into the kitchen and, let's be honest, it's Saturday night and we all have stuff to do (like pouring a glass of wine, baking cookies and then watching a movie snuggled up with Mr. Drizzle).
Here is the menu we have decided on and lots of these dishes are new ones I'm creating so stay tuned for them to show up on the blog in the next few weeks!
Truffle Potato Chips
Caramelized Shallot Spinach Dip with Crudite
Baked Chicken Meatballs in Quick Marinara Sauce and Mozzarella
Polenta Fries
Garlic and Chili Sauteed Broccoli and Brussels Sprouts
Texas Sheetcake Cookies
Want to come over?? I enticed our friends to come watch the game at our loft my telling them I was creating a "Drizzle Kitchen menu of food that won't make you feel like crap." And that did the trick!
So if you are still in need of some nosh for tomorrow take a peek at the recipe below. It literally took me 20 minutes to throw together. It really couldn't have been easier! If you don't have shallots you can absolutely use a yellow onion, if you don't have spinach you can easily sub finely chopped kale! Make the recipe yours and your home team will sure be happy you did.
happy, healthy eating!
~your happy food alchemist, Kendra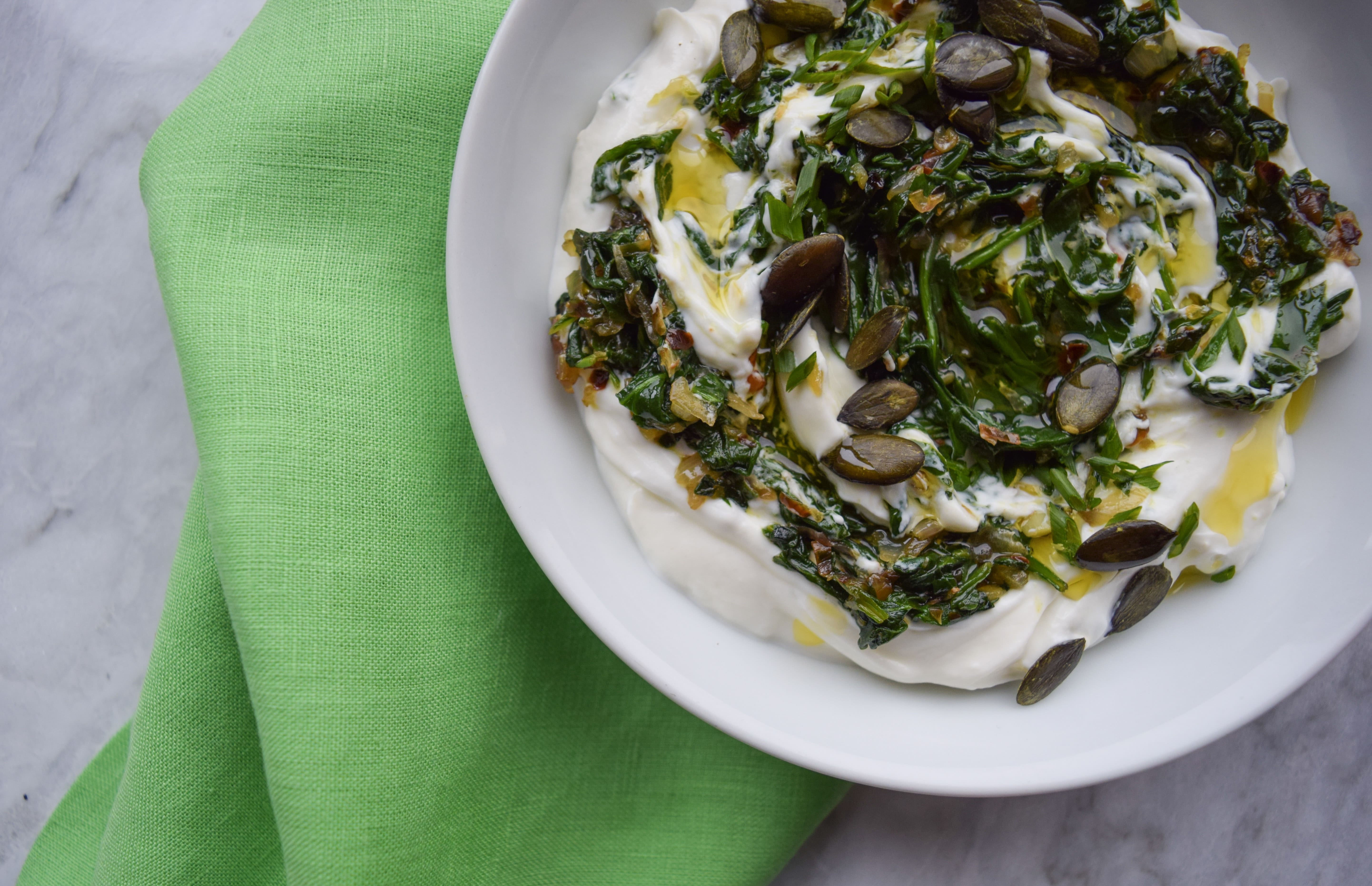 Caramelized Shallot Spinach Dip
Serves 4-6 as an appetizer
3 medium shallots, finely chopped
2 cups packed baby spinach, sliced
1/2 t. red pepper flakes
salt
2 containers of Greek yogurt, about 1 1/2 cups*
zest from one lemon
juice from 1/2 lemon
1/4 c. minced fresh chives
2 T. olive oil
2 T. toasted pumpkin seeds, sunflower seeds or pine nuts
additional olive oil for drizzling over top
Directions
Preheat a medium fry pan for a minute or so. Add a glug of olive oil and add the chopped shallots. Saute until they begin to turn light brown and then add a smidge of water.
Continue sautéing until the water has evaporated and they are golden brown.
Add the chopped spinach,  red pepper flakes and a pinch of salt. Saute for 3-4 minutes until the spinach is completely wilted.
Add the shallot-spinach mixture to a bowl, mix in the Greek yogurt, lemon zest, lemon juice, fresh minced chives, olive oil and another pinch of salt. Stir to combine.
Pour into a bowl, drizzle with a little more olive oil and top with the toasted pumpkin seeds. (Note, this is even better the next day after the flavors have blended!)
*To make dairy free: use your favorite allergy friendly plain yogurt instead of the Greek yogurt