Coming off my high of Valentine's Chocolate Week, I wanted to finish up with this protein filled healthier version of a brownie. Now, I am sure half of you who are reading this have tried to bake a black bean brownie in one form or the other. They are great, yes? Well this version of mine is a mix of a handful of recipes I have tried sprinkled in with some of my culinary tricks of the trade.
As I type this I am craving one. Even Mr. Giggles who is a chocolate aficionado gave me the stamp of approval to "feel free to make these again." And that says a lot! They are gooey, fudgy, chocolatey and the best part is you can enjoy them without all the guilt of eating one of those giant brownies you typically see or even make. Plus they are the easiest things to make. Literally, you throw everything in a food processor-puree away-and then stir in the chocolate chips, pour into a pan and bake! Um, what? The recipe is both easy and delicious? YES!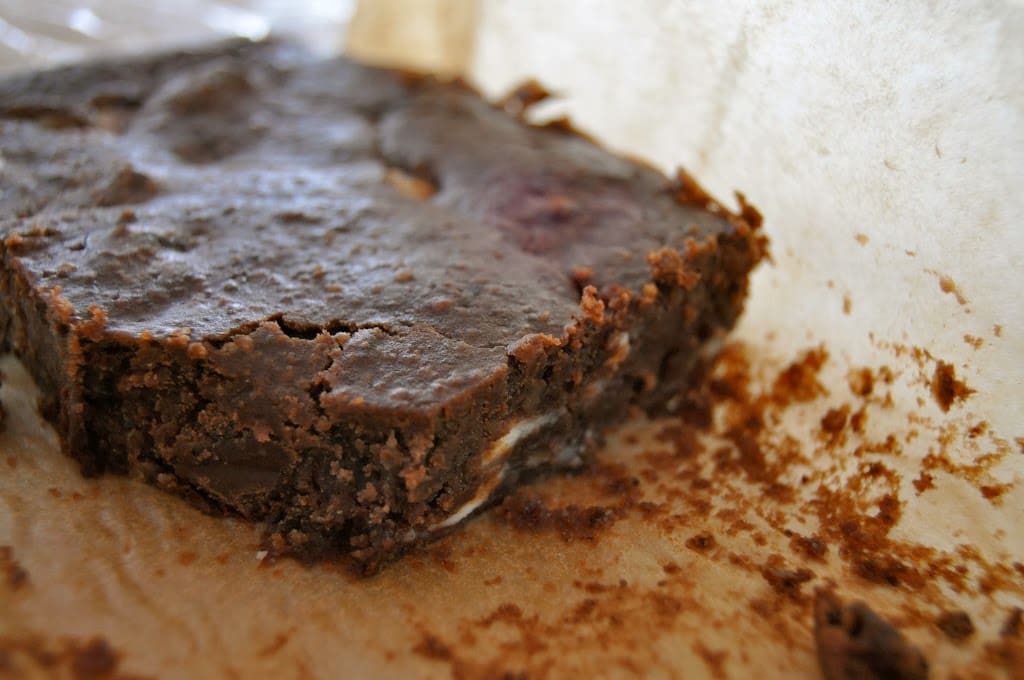 Triple Chocolate-Espresso Black Bean Brownies
·
1-15 oz. can organic black beans, thoroughly rinsed
·
2 T. organic cocoa powder
·
½ c. finely ground organic oats
·
¼ c. melted coconut oil
·
¾ c. Enjoy Life Mega Chunks Baking Chocolate
·
¼ c. white chocolate chips
DIRECTIONS
1.
Preheat oven to 350. Line an 8×8 baking dish or 9×9 baking dish with parchment paper and set aside.
2.
Put all the ingredients except the Enjoy Life Mega Chunks Baking Chocolate into a food processor. Process until finely pureed.
3.
Pour in the Mega Chunks and white chocolate chips and stir with a spoon. Pour into the baking dish and bake for 18-20 minutes until set. Cool and put in the refrigerator until chilled. Cut into squares and enjoy!
happy, healthy eating! ~Kendra